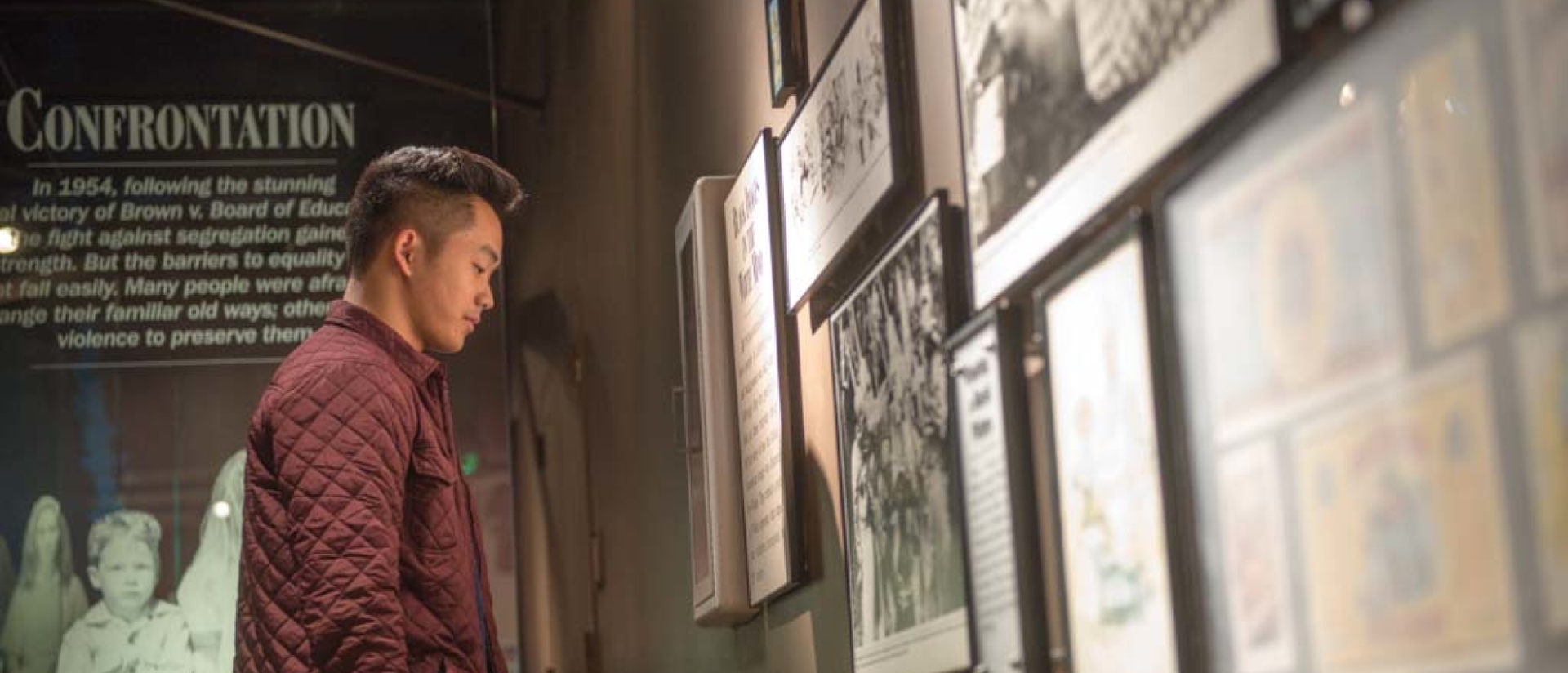 Are you looking to take your history degree to the next level? We do everything we can to provide our students with coursework which increases their ability to build logical arguments, write persuasively, conduct research and so much more. If you want to push yourself even farther– join our departmental honors program. We want all of our students to reach their full potential, which may include being a part of our honor program. The department honors program provides you with the opportunity to be recognized for excellence as a history student.
Departmental honors eligibility
Upper-class History and broad field Social Studies-History, single concentration majors with resident and total GPAs of 3.5 or higher; GPA of 3.5 or higher in History courses; and GPA of 3.75 or higher in HIST 288 and HIST 489 (combined).
Procedure
A written application for Departmental Honors in History should be submitted to the Department Honors Adviser for approval.
University Honors Program
In addition to our departmental honors program, UW-Eau Claire has an award-winning University Honors Program. The University Honors Program gives students interested in pushing their learning limits a chance to participate in courses designed to do just that.