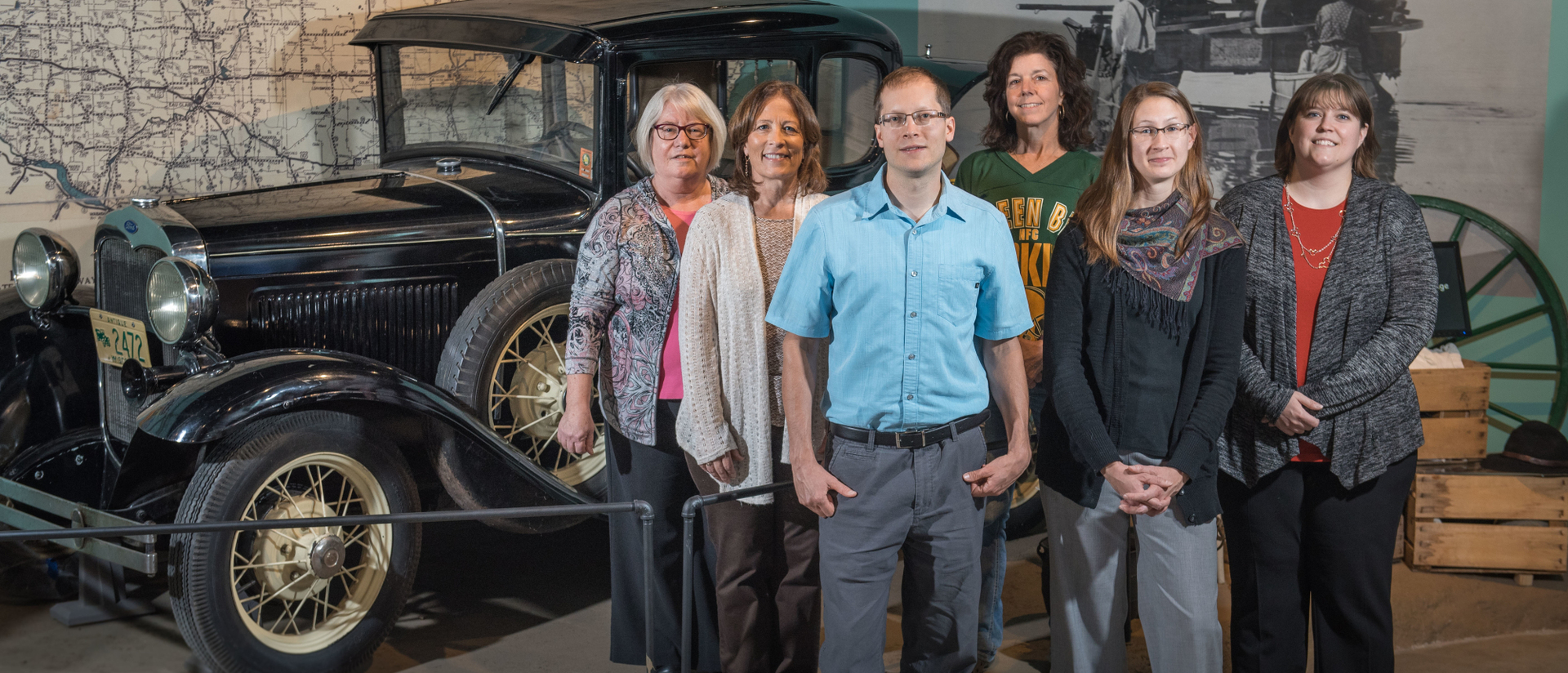 Find a bright future in history
What can you do with a history degree? The more obvious career paths of our graduates would include graduate school, law school, teaching and work at museums, archives and historic sites, but number of our graduates work in management positions in the public and private business sectors. History students learn to conceptualize complex problems, read critically, write persuasively, manage and analyze information, and conduct independent research–skills which prepare them for a wide variety of administrative and entrepreneurial careers.
What are UWEC graduates doing with their history degrees?
Historical Society Education and Programming
Field Services/Local History Outreach Coordinator
State Records Archivist
Old World Wisconsin Interpretation and Experience Coordinator
Social Studies Teacher
Travel Writer/Consulting Relations
Senior Manager
VP of Customer Engagement and Analytics
Director of Research and Principal Analyst
Project Manager
Vice President of Sales
Lead Solutions Engineer
Dean of Student Support Services
State Public Assistance Officer
Web Development Project Coordinator
Assistant to Provost for Academic Program Review
Coordinator of Library Development
Human Resource Manager
Our graduates work for great organizations
Below are just a few of the organizations and businesses that have hired our graduates.
Dunn County Historical Society
Wisconsin Historical Society
Green Bay Packers Hall of Fame
Chippewa Valley Museum
IBM
3M
Microsoft
WebMD
Cintas
Hyatt Hotels Corp
UnitedHealth Group
Salesforce