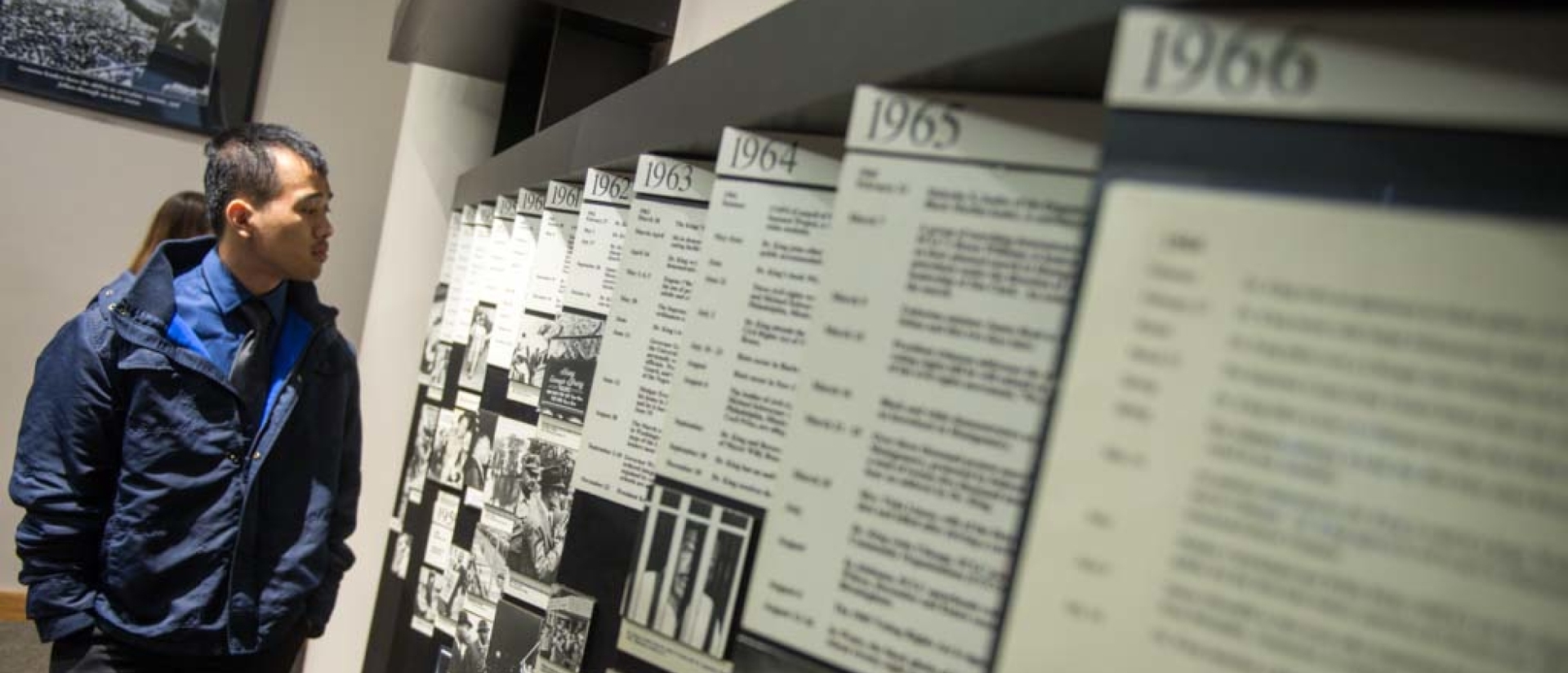 History Majors and Minors
Pursuing an undergraduate or graduate degree in history at UWEC is anything but boring! Our programs are based around student-centered learning and include hybrid classes, flipped classrooms and active learning pods. You will get plenty of firsthand experience, including the completion of a substantial historical research project during your studies. We may study the past, but what we do is continuously impacting the future of our local and global culture. Discover why studying history is the right path for you!
The history faculty is genuinely invested in the well-being of their students. From my experience in the history department, professors take the time to ensure everyone's success—not only as a student but as an individual too.
A tradition of excellence
In our history program, we strive to teach our students critical thinking and effective communication by evaluating different interpretations of the past. We teach you to use evidence effectively to understand the meaning and impact of events. Studying history increases your social responsibility as you come to understand your own life experiences as part of a historical process.
We want all of our students to master the essential skills of a liberal education by learning to read critically, manage and analyze information, build logical arguments and write persuasively. Whether you want to work in a museum or teach social studies — you have come to the right place.