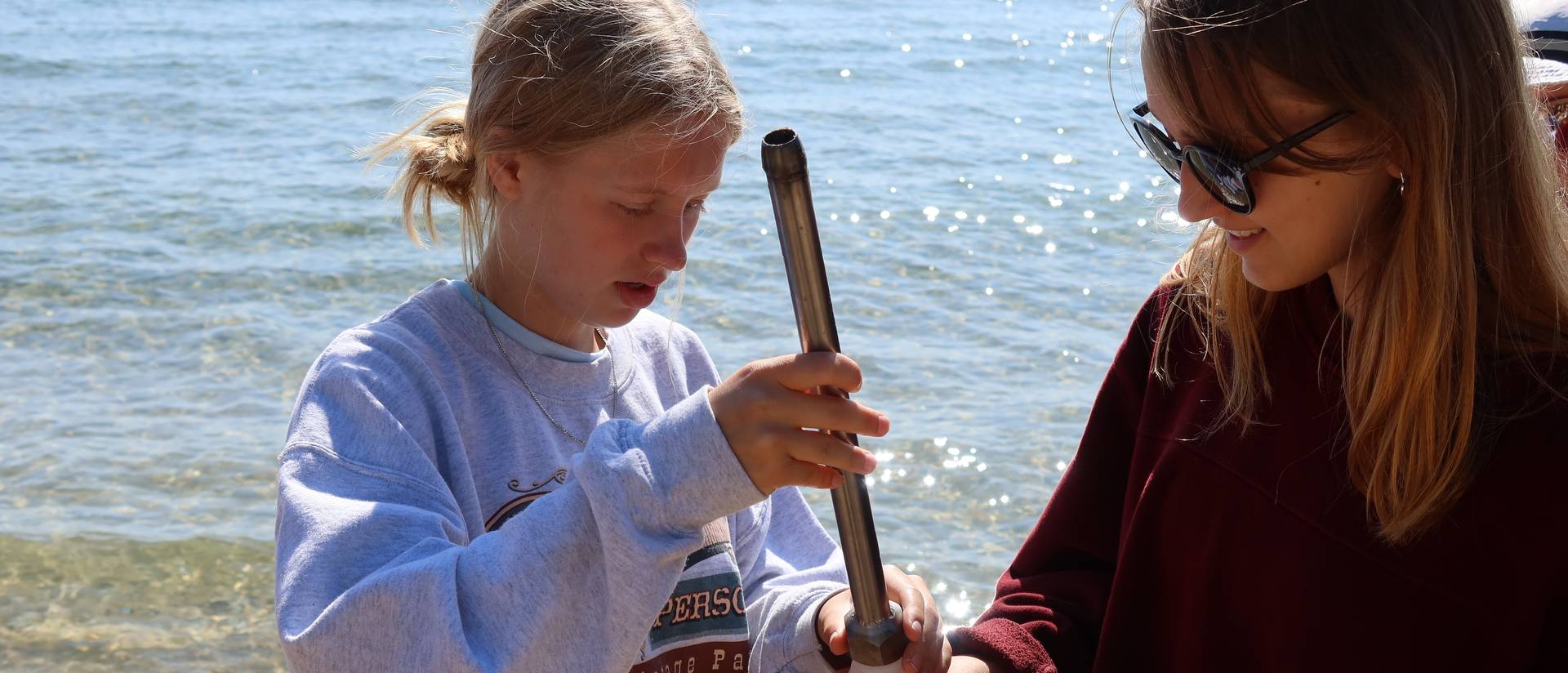 Explore Wisconsin's freshwaters
Wisconsin's fresh water lakes, streams, and groundwater are an important resource and vital to a sustainable future. Get involved in the understanding and care of our water system and explore exciting career pathways.
Faculty from four UW campuses (UW-Eau Claire, UW-Oshkosh, UW-River Falls and UW-Stout) invite you to spend a week with us exploring Wisconsin water. Join us in learning about how Wisconsin's water system works, and how you can turn your love of the outdoors, water and science into an exciting career.
We will explore:
Surface water hydrogeology in western Wisconsin
Biology (flora, fauna) of lakes and rivers
Groundwater; problems and progress
Invasive species in Wisconsin waters
Lake algal blooms
Freshwater and public health
Sustainable agriculture
Great Lakes
Careers in Freshwater Science
Day of Field Experience
Activity
Instructor(s), University
Location
Day 1
Introduction to Wisconsin Surface Water and Groundwater System
Mahoney/Vitale, UWEC
Beaver Creek Reserve/Big Falls
Day 2
Biodiversity in Riverine Systems
Lonzarich/Wellnitz/Mitchell/Hartnett, UWEC
Canoe Trip Chippewa River
Day 3
Watershed Biogeochemistry
Hayes/Gilland, UWS
Lake Menomin/
Gilbert Creek
Day 4
Aquatic Invasive Species Impact on Ecological Restoration
Cowart/Juneau, UWRF
Kinnickinnic River
Day 5
Soil Water Management in Agricultural Landscapes
Dolliver/Cowart, UWRF
River Falls research site
Day 6
Introduction to Great Lakes
Green Bay**
Kleinheinz, UWO
Door County
Day 7
Return to Eau Claire
N/A
N/A
Eligibility and Application Information
Dates: June 12-16, 2023
Details: Course consists of six modules, starting daily in Eau Claire (8 a.m.-5 p.m.). An optional overnight trip to Door County is included.
Eligible participants: High school students between junior and senior year, looking to learn more about careers in freshwater science.
Covered expenses: All in-workshop transportation, lodging, and meals plus a stipend are paid for by the Freshwater Collaborative of Wisconsin
Application deadline: May 15, 2023
Credit: There is an option to obtain two (2) college credits for this course.
If interested in this program, please email Sarah Vitale at VITALESA@uwec.edu with the following materials attached:
A letter of interest
A letter of support from a high school teacher
A completed program information packet with parent/guardian signature
After these materials are received, if you are tentatively accepted into the program, Admissions will reach out with your next steps.
Program Instructors
Meet the UWEC, UWS, UWRF and UWO faculty who are instructing the Freshwater Science Summer Field Experience.
Geology

Assistant Professor

Phillips Science Hall 157, Eau Claire | Directions