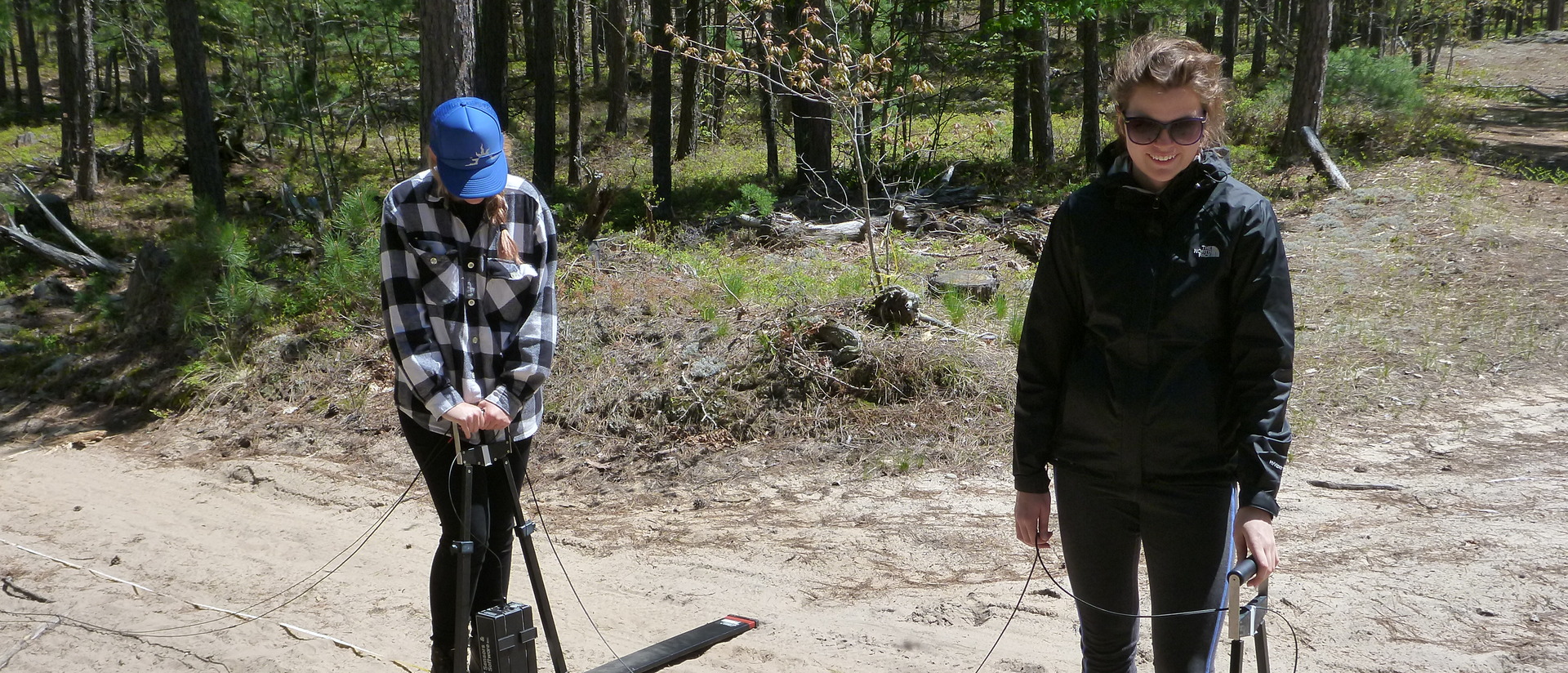 Dig deeper into what you love about geography or anthropology! You'll have research experiences that prepare you for your career while working closely with expert faculty. And UW-Eau Claire is one the best places to conduct research — use advanced equipment and study fascinating places on and off campus. The research opportunities the department of Geography and Anthropology offer are usually only available to graduate students at other universities.
You'll study things like bikeable cities, the Chippewa River, gentrification trends or hypoxic zones in the Mississippi River delta. Unique experiences like these create knowledge and memories that last a lifetime.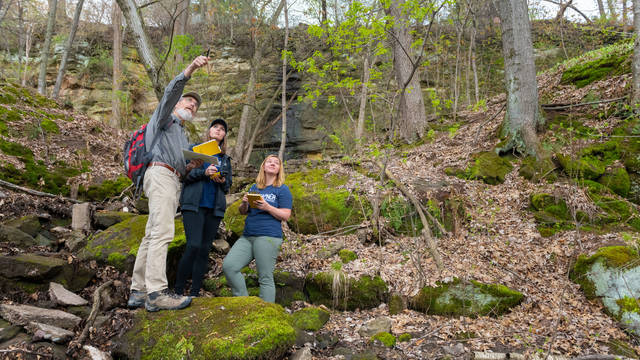 Spread the wealth
Sharing the knowledge you gain from research is half the fun! Research students present their findings at many different state and national conferences. UWEC geography and anthropology students are known for showcasing some of the best undergraduate research around. Presenting to students, professors and professionals gives you great confidence when doing similar things later in your career.
The geography department's view that students are future colleagues provides a healthy and strong network of peers, which, combined with their drive to incorporate all of their students into real research, provides for a life-shaping experience.