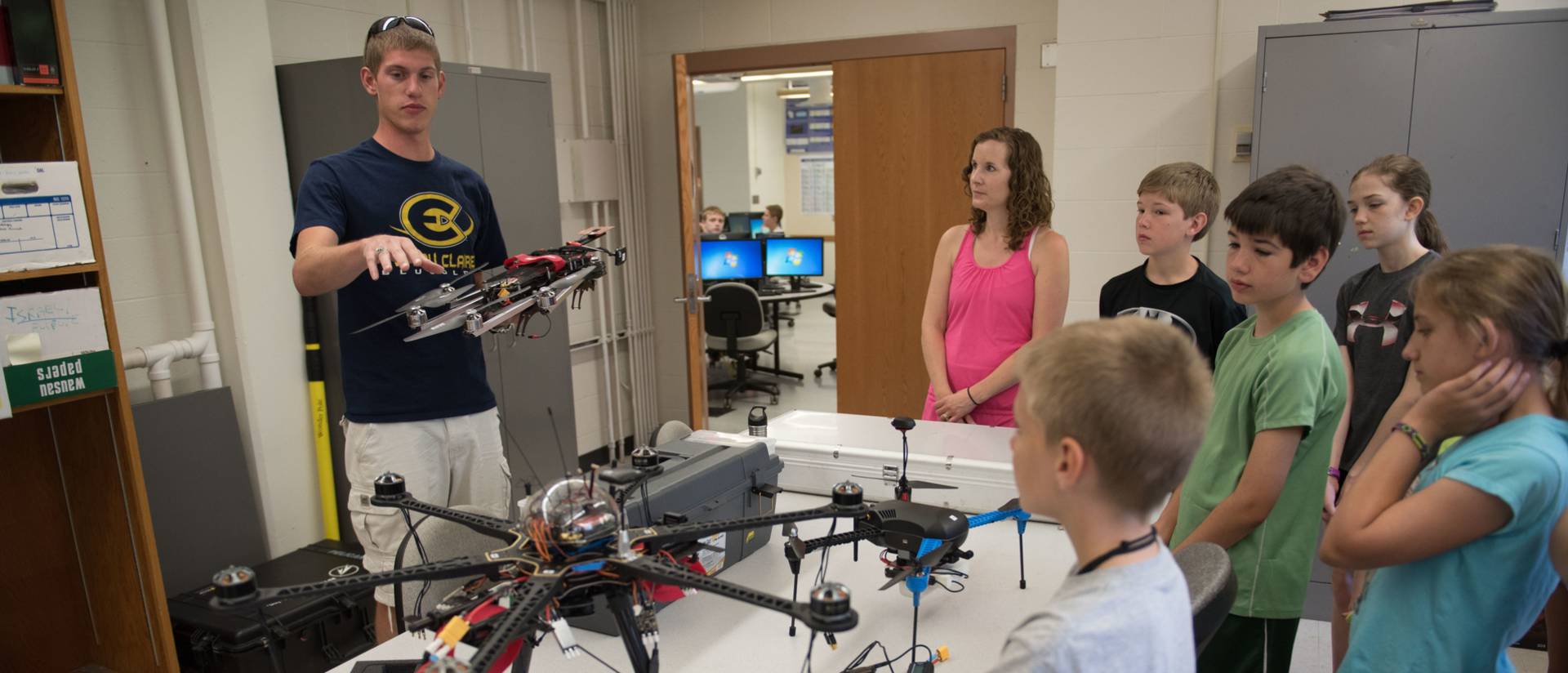 Where learning comes naturally
The world is a geographer's classroom! You can study beautiful natural landmarks right around Eau Claire like the Chippewa River — or on travels to places like Hawai'i or France. You'll research these landmarks using the latest equipment like unmanned aerial systems (UAS), global positioning system (GPS) and ground penetrating radar (GPR).
Studying these places is a blast, whether by hiking, paddling a canoe or even boating. After seeing the sites and gathering data you'll take your findings back to one of the department's state-of-the-art curricular or research labs equipped with the top-notch hardware and industry standard software. All of these facilities and equipment come together to provide you geographical insight found nowhere else.
Learning from our world
Listed below are just a few of the places you'll get real-world geographical field experiences.
Chicago, IL
Chippewa River, Eau Claire WI
Crystal Cave, Spring Valley WI
Door Peninsula, WI
Duluth, MN
Ecuador
France
Hawai'i
Honduras
Lake Superior, WI/MN/MI
National Weather Service, Chanhassen MN
New York
Oregon
Putnam Park State Natural Area, UW-Eau Claire campus
Texas
Turkey
The geographer's fieldwork toolset
A wide range of equipment is provided for geography and anthropology students. Listed below are a few examples.
canoe
Dell rugged laptops
geoprobe
global positioning system (GPS)
ground penetrating radar (GPR)
Microsoft surface pro
unmanned aerial systems (UAS)
zodiac boat and trailer