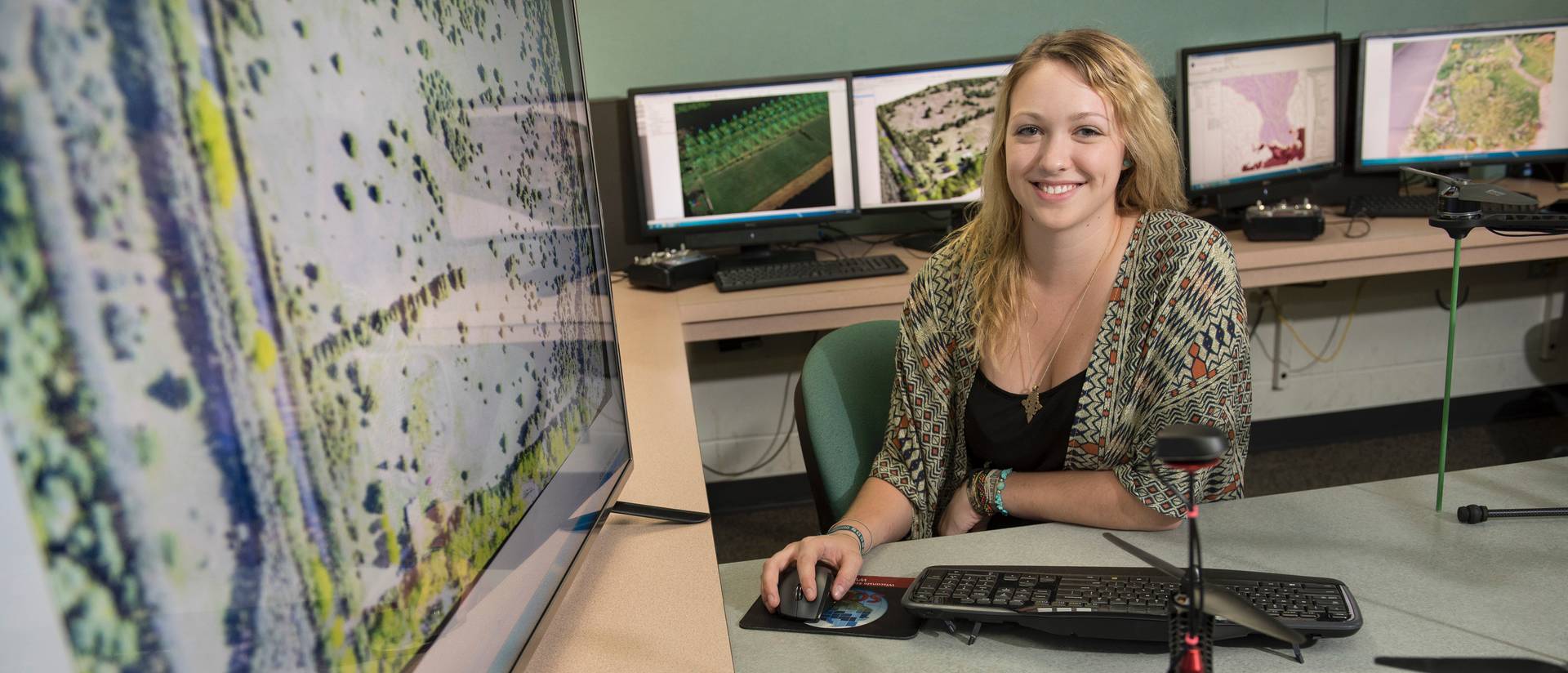 Preparing for your career
Thinking about your career or graduate school and all the things you want to do after graduation is an exciting part of your journey at UW-Eau Claire. In the department of Geography and Anthropology, there are incredible resources available to you throughout that journey. The faculty and staff are dedicated to helping you find success as you navigate your way through the program, and the community of geography and anthropology alumni provide a strong network of mentors, collaborators, employers, and colleagues.
What can I do with a degree?
All kinds of things! Below are just few examples of jobs that alumni from the department have gone on to.
Cartographer
Cartography Technician
Conservation Planner
Environmental Specialist
Geospatial Analyst
GIS Officer
Hydrologist
Photogrammetry Technician
Helpful resources for your career
Below are some resources we've pulled together to help you find job information, career preparation tools and tips, and industry associations that you may be interested in during your career.
Job postings

GISCareers.com – Find job descriptions and résumés in Geographic Information Systems and geography-related areas, including remote sensing, mapping and cartography, forestry, spatial analysis and more.

Wisconsin State Cartographers Office – Browse GIS/mapping jobs in Wisconsin and surrounding states.

Environmental Careers Organization – Find job listings in fields related to environment, ecology, conservation, and more.

Environmental Jobs and Careers – Find links to job postings in environmental-related fields.

Park/Recreation Jobs, Internships, and Volunteering – CoolWorks.com provides information on seasonal jobs with a focus on outdoors and sustainability.

SCI International Voluntary Service – SCI is a volunteer organization that organizes global projects, campaigns, programs, and education to further their mission of world peace, social justice, and sustainable development.

USDA Forest Service Volunteer Job Opportunities – The US Forest Service manages and protects forests and grasslands in 44 states and Puerto Rico. Find opportunities for internships or jobs after graduation.

Government Jobs in Planning – Find state and local government jobs related to planning.

Planning and Conservation League Environmental Jobs – Find internship opportunities through this California organization that helps protect the environment amidst fast-paced development.

Wisconsin DNR Jobs/Internships – The WI Department of Natural Resources preserves and enhances the natural resources of WI. Find jobs and internship opportunities here.

National Park Service Volunteer/Internship/Career – The National Park Service offers internships and jobs in over 400 national parks and offices.

Dept. of Interior Careers – View what careers the Department of the Interior has to offer
Professional Associations