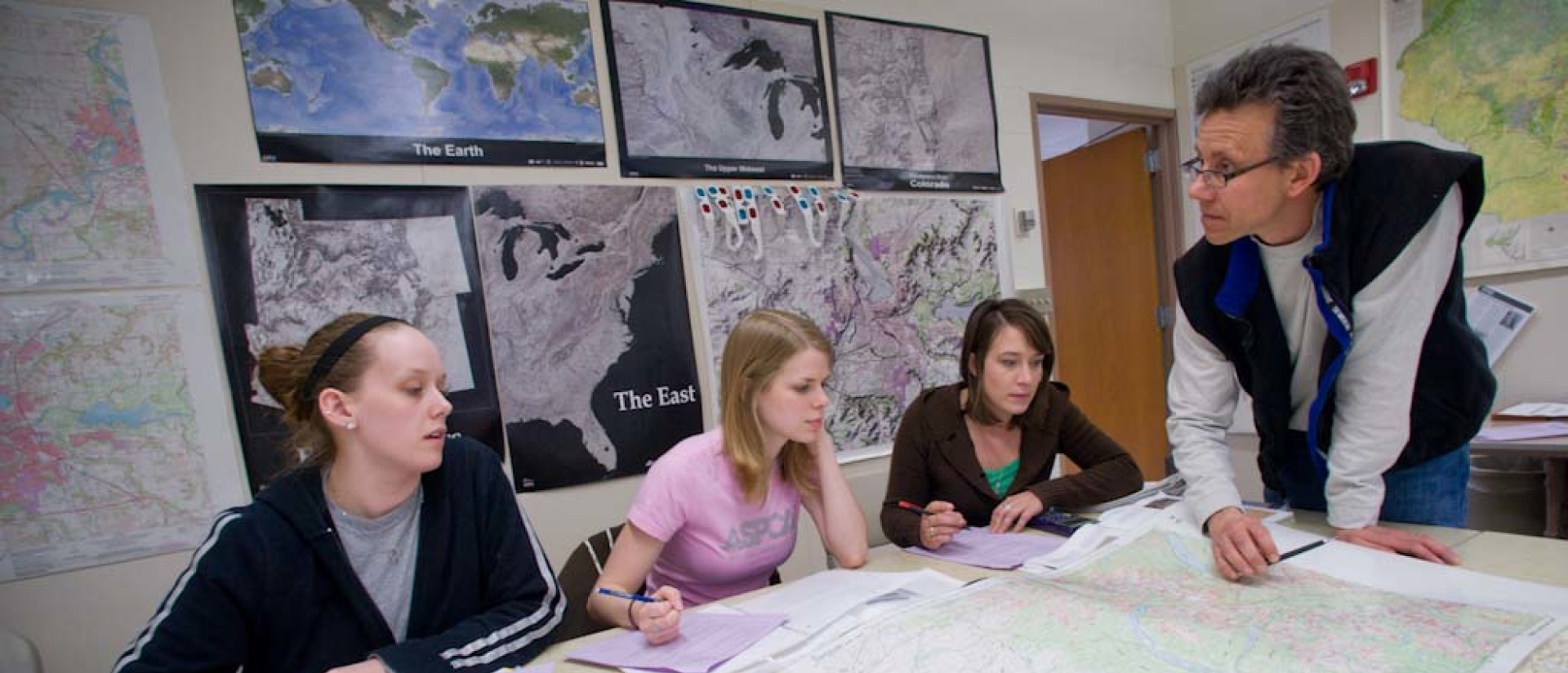 Geography and Anthropology Majors and Minors
If understanding people and places, their cultures and environments, and the relationships within and between them sounds intriguing to you — then you will enjoy geography and anthropology. The courses offered in this department will provide you with a solid foundation in human geography, physical geography, nature-society relationships and geospatial tools and techniques.
As a geography major, we encourage you to minor in related fields such as economics or political science, allowing you to become a geographer who is versatile and ready for any challenge you meet.
Adding geography as a second major was the perfect compliment to my studies in environmental biology. Understanding environmental spatial patterns provides context to biological issues and is key in solving the complex environmental issues we face as a society. Additionally, the GIS analysis skills gained from the geography department are an added bonus when applying for jobs.