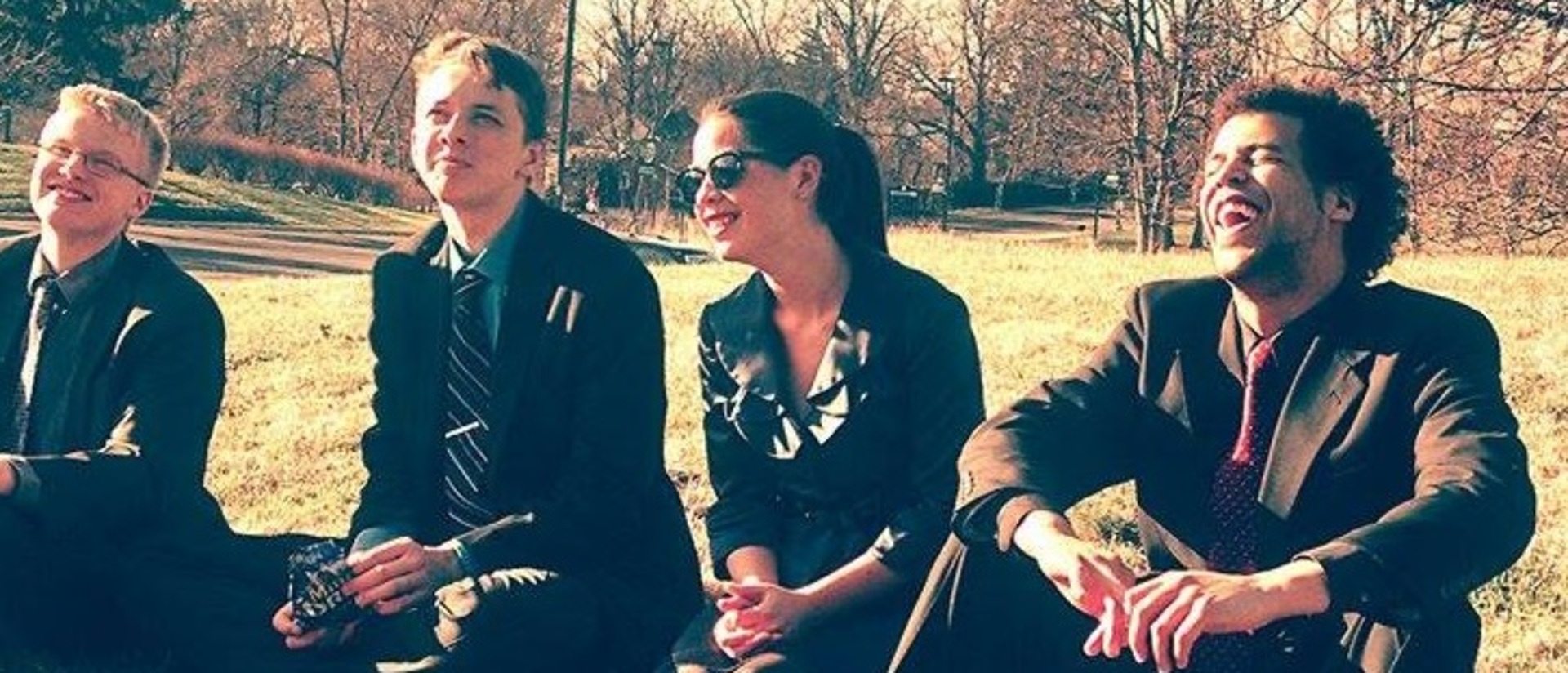 The University of Wisconsin-Eau Claire's Forensics Team is a time consisting of a long and exciting history. Since the team's inception in 1944, the UW-Eau Claire's Forensics team is one of the longest running Forensics programs in the nation. Every year, the team grows and the legacy lives on.
Our team has won the Wisconsin State Championship for the last 32 years in a row. Since 2000, we have had more than 50 individual state champions. With the State Tournament brings the annual bid to IOC, the Interstate Oratory Contest, where the top two winners in Persuasion at the state tournament go on to IOC –Persuasion Nationals. IOC is the oldest intercollegiate competitive event in existence and each state is only allowed to send two competitors. UWEC has sent at least one competitor from Wisconsin for the past 25 years. To date, UWEC boasts eight IOC National Champions!
Aside from just State and IOC, our team attends the AFA-NIET and the NFA National Tournaments. While we hold a strong legacy with IOC and State, we also continue to bring home national trophies. We continually place within the top 15 at the NFA National Tournament, while usually gracing the top twenty teams at the AFA-NIET.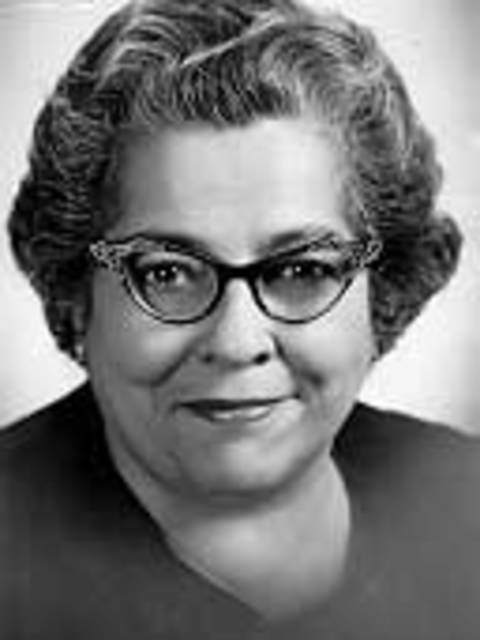 Grace Walsh - the one who started it all
UW-Eau Claire's chapter of Pi Kappa Delta was chartered in 1951.The Wisconsin Zeta chapter charter was signed by Grace Walsh, one of Eau Claire's most treasured former coaches.
Grace, originally from St. Paul, MN, taught speech and coached forensics at UW-Eau Claire for 36 years. She received a bachelor's degree in education from UW-Superior in 1932 and a master's degree in philosophy from UW-Madison in 1939.
As a professor and director of forensics, she coached 25 state oratory champions and six national champions before retiring in 1980. She also coached 11 Wisconsin forensics champions, and no other state team beat UW-Eau Claire while the team was under her supervision. She was also the co-founder of the speech department and served as its chair for some time.
Grace also played a key role in developing many of the events and activities that are now standard conventions of the competitive speech world. For more than 50 years, forensics educators at UW-Eau Claire have strived to live up to the standard of excellence Grace established.
The annual Grace Walsh Individual Events College Forensics Tournament was named in her honor. She also was named an honorary member of UW-Eau Claire's alumni.
On April 24, 2000, Grace Walsh passed away at the age of 89. When team members visited Grace in December 1998, she said, "Be proud of what you do and don't take out junk!" The team has worked hard to follow her advice.
Thanks to Grace's leadership, UW-Eau Claire is one of only a few schools to have competed at every NFA and AFA since their inceptions, as well as to consistently place in the top ten.
Past coaches

1917-1920: Student Run Program
1920-1925: J.W.T. Ames (Coach)
1925-1926: C.D. Donaldson (Advisor)
1926-1930: C.L. Thomson (Coach)
1930-1940: C.D. Donaldson (Advisor)
1940-1943: C.D. Donaldson (Advisor), Samuel Davenport (Advisor)
1943-1945: Leonard Haas (Advisor), Albertine Reynolds (Advisor)
1945-1947: Unknown
1947-1980: Grace Walsh (Director)
1980-1982: Rick Hudson (Director)
1982-1983: Rick Hudson (Director), Joyce Carey (Assistant Director)
1983-1987: Joyce Carey (Director), Chris Reynolds (Assistant Director)
1987-1989: Chris Reynolds (Director), David Dunlap, Jaime Meyer, Roger Aden (Assistant Directors)
1989-1991: Roger Aden (Director), Jaime Meyer(Asst. Director)
1991-1992: Sherrie Shepler (Director), Nancy Clark-Scobie (Assistant Director)
1992-1997: Tom Workman (Director), Kelly Jo Wright (Assistant Director)
1997-2020: Karen Morris (Director), Kelly Jo Wright (Assistant Director)
2020-Present: Chris Outzen (Director), Kelly Jo Wright (Assistant Director)
Current Coaches
Director of Forensics
CHRIS OUTZEN
HHH 174
Assistant Director of Forensics
KELLY JO WRIGHT
HHH 173
National champions
UWEC Forensics is one of six programs that has been present at every single AFA-NIET and one of only four schools who have attended 44 consecutive NFA Championship Tournaments (missing only the first NFA). Our team legacy lives on through all team members. Some competitors however rose to the top and achieved a national championship. The following are competitors of the UWEC Forensics team who became national champions.
AFA-NIET National Champions

2003 –Scott Boras (Poetry Interpretation)
1995 –Adam Hafdahl (Program Oral Interpretation)
1992 –Rita Rahoi (Extemporaneous Speaking)
1987 –Michael Stolts (Persuasion)
1985 –Bucky Fay (Impromptu)
1982 –Dana Davidson (Poetry Interpretation)
NFA National Champions

2004 – Kelly Bender (Persuasion)
2003 – Ben Schneider (Persuasion)
2002 – Paul Gilleland (Experimental, original Shakespeare)
1998 –Ann Hackel (Informative Speaking)
1996 –Shawn Harris (Persuasion)
1992 –Cindy Weisenbeck (Lincoln-Douglas Debate)
1987 –Mike Stolts (Rhetorical Criticism)
1986 –Bucky Fay (Impromptu)
1977 –Ruth Brenner (Persuasion)
Interstate Oratory Contest (IOC) History
Our team has a long and thrilling foundation of nationally ranked orators representing at the national Interstate Oratory Contest. The tournament is a national tournament exclusive to Persuasion. Each state sends two representatives to compete. The representatives are determined at the annual State Tournament held every year in February. We've been able to send a competitor almost every single year to compete, many of whom have returned with national championship titles.
National Orators

2020 - Elder Romero
2020 - Meghan Nue
2019 - Maddy Hinze
2019 - Colin Pitman (6th place)
2018 - Emily Shepardson
2017 - Tennisha Sonsalla (4th place)
2016 - Elijah Freeman
2015 - Caitlyn Duley
2015 - Sarah Doege
2014 - Elijah Freeman
2013 - Megan McKeown (3rd Place)
2013 - Abby Rand
2012 - Holly Albers
2011 - Patrick Martin (National Champion)
2010 - Nick Miller (National Champion)
2009 - Eric Plantenberg
2009 - Emily Schreiner
2008 - Eric Plantenberg (6th Place)
2007 - Julie Germain
2007 - Christine Zani (2nd Place)
2006 - Christine Zani
2006 - Betsy Schroder
2005 - Kelly Bender (2nd Place)
2004 - Kelly Bender (2nd Place)
2004 - Andy Bevernitz (5th Place)
2003 - Kelly Bender
2003 - Ben Schneider (5th Place)
2002 - Ben Schneider
2002 - Adam Collidge
2001 - Jodi Becker
2001 - Aaron Unseth (National Champion)
2000 - Jodi Becker
2000 - Arwen Williams
1999 - Kate Grosskopk
1999 - Jodi Becker
1998 - Jodi Becker
1998 - Holly Pyrek
1997 - Libby Haight (5th Place)
1997 - Jennifer Sunstrom
1996 - Shawn Harris (6th Place)
1996 - Jenny Reel
1995 - Shawn Harris
1995 - Eileen Dintelman
1994 - Cindy Weisenbeck
1994 - Amy Sjolander
1993 - Shawn Harris
1991 - Raula Dunkow
1991 - Amy Sjolander
1989 - Alan Jalowitz (6th Place)
1988 - Sharyn Kolstad (2nd Place)
1987 - Michael Stolts (6th Place)
1986 - Michael Stolts (6th Place)
1985 - Beth Moberg (4th Place)
1984 - Sharyn Kolstad (6th Place)
1984 - Beth Moberg (2nd Place)
1983 - Beth Moberg
1982 - Tracy Anderson (4th Place)
1982 - Rovert Boisvert Jr. (6th Place)
1981 - J. Thomas Christy
1981 - Colleen Keough
1980 - J. Thomas Christy (Finalist)
1978 - Ruth Brenner (National Champion)
1978 - Rick Hudson
1977 - Ruth Brenner
1977 - Rick Hudson
1976 - Michael J. Rindo (2nd Place)
1976 - John P. Rindo (National Champion)
1975 - Michael J. Rindo
1973 - Caroline Welch
1972 - John E. Walsh (3rd Place)
1971 - John W. Walsh (Finalists)
1969 - Lynn Gruentzel (3rd Place)
1966 - Sandy Siebert (Finalist)
1964 - Kathy Hays
1961 - Richard Duesterbeck (National Champion)
1958 - Kathie Kidd
1956 - Jacelyn Gilbertson (National Champion)
1955 - Ralph Zimmermann (National Champion)
1953 - Joan Reidy (National Champion)
1953 - George Gerner (3rd Place)
1951 - Flavienne Hanson
1951 - Cletus Howard
1950 - Margine Frye
1950 - Clarence Imislund (Finalist)
1948 - Robert J. Couture (3rd Place)
Awards
We have some dedicated, passionate, and inspiring students participating as members of the forensics team. We love to recognize the students who go above and beyond, stick with us through their entire college careers, and make the forensics team better than when they started. Our awards help us do that.
Outstanding Varsity Award

Many of our members compete for all four years and devote all of their free time and effort into the forensics program. Some members of the team go above and beyond expectations. Typically, the Outstanding Varsity Award is given to a fourth-year senior member. This is an important award, given to those members on team to truly deserve acknowledgment for all of their success, devotion and passion to this team.

Recipients

2020 - Emily Shepardson
2019 - Maddy Hinze and Colin Pitman
2018 -
2017 - Sydney Tupy
2016 - Alex Brown
2015 - Jake Wrasse
2014 - Stephen Fong
2013 - Megan McKeown
2012 - Patrick Martin
2011 - Alicia Gerber and Meghan Pickard
2010 - Nick Miller
2009 - Justin Rudnick
2008 - Hilary Rasmussen
2007 - Amy Oldakowski and Christine Zani
2006 - Chris Conklin
2005 - Andy Bevernitz
2004 - Kelly Bender
2003 - Ben Schneider
2002 - Aaron Unseth
2001 - Reid Stollverger
2000 - Eric Rasmussen
1999 - Melanie Miller
1998 - Nicole Defenbaugh
1997 - Libby Haight
1996 - Meredith Manners and Shawn Harris
1995 - Thomas D. Penn IV
1994 - Amy Sjolander
1993 - Cindy Weisenbeck
Outstanding Academic Achievement Award

As an extra-curricular activity, the first and main focus for the members of the Forensics team is academics. While it's easy to get swept away by the commitment and devotion to the Forensics program, students must maintain a 2.5 GPA in order to stay on the Forensics team. However, the members of our team hold a high GPA, and hold a high passion for academics. The Outstanding Academic Achievement award is a pristine award, given to those students on team, who exceed academic expectations.

Recipients

2020 - Allison Schwarz
2019- Jacie Jones
2018 -
2017 -
2016 - Ben Thompson Isaac and Elijah Freeman
2015 - Sarah Doege
2014 - Jake Wrasse
2013 - Sarah Doege
2012 - Jessica Krentz
2011 - April Ross
2010 - Whitney Zahn
2009 - Meghan Pickard
2008 - Emily Schreiner
2007 - Julie Germain
2006 - Amy Oldakowski
2005 - Christine Zani
2004 - Chris Conklin
2003 - Kelly Bender
2002 - Brian Haapala
2001 - Brian Haapala
2000 - Cate Dunham
1999 - Arwen Dale
1998 - Holly Pyrek
1997 - Jen Reel
1996 - Rebecca Carson
Outstanding Novice Award

While all members of the UW-Eau Claire's Forensics team reach different levels of success and excellence throughout their careers, some students, as novice, exceed expectations. The Outstanding Novice Award is an award given to a first-year forensics team member who has gone above and beyond expectations.

Recipients

2020 - Roshan Karki
2019- Elder Romero
2018 - Dana Athmann
2017 - Lauren Brooks
2016 – Colin Pitman
2015 – Tennisha Sonsalla
2014 – Nick Stamm
2013 – Jake Wrasse
2012 – Jake Stendahl
2011 – Jarrel Montgomery
2010 – Jessica Krentz and Abby Rand
2009 – James Kust
2008 – Megan Pickard
2007 – BJ Pickard and Eric Plantenberg
2006 – Julie Germain
2005 – Hilary Rasmussen
2004 – Amy Oldakowski and Christine Zani
2003 – Chris Conklin
2002 – Kelly Bender
2001 – Brandon Buchanan
2000 – Ben Schneider
1999 – Eric Rasmussen
1998 – Arwen Williams
1996 – Libby Haight
1995 – Nicole Defenbaugh
1994 – Jen Reel
1993 – Meredith Manners
Pillar Award

As members within a society and community of excellence, the UW-Eau Claire's Forensics Team works closely with members of the community, whether they are bell-ringing around the holidays, trick-or-treating for canned goods, or raising money for charities. As much as the Forensics team works to give back to the community, there some members within the community that give back to us. The Pillar Award is the newest of our team awards, designed to honor those people in our community that contribute to the Forensics program with their support, teachings, and contributions.

Recipients

2019 - Natalie and Nick Miller (alum
2018 - Justin Rudnick (Alum)
2017 - No Recipient
2016 - Jake Johnson (Alum)
2015 - Brandon Buchanon (Alum)
2014 - David Tschida (UWEC communication and journalism faculty)
2013 - Judy Gatlin (UWEC communication and journalism administrative assistant)
2012 - Deano Pape (Director of Forensics of Ripon College)
2011 - Judine Brey (Alumna) and Dr. Mary Hoffman (UWEC communication and journalism faculty)
2010 - Brian Heller (UWEC custodial staff) and Larry Schnoor (MSU-Mankato faculty)
2009 - Rebecca Zillmer (UWEC accounts payable staff)
2008 - Sally Webb (UWEC faculty)
2007 - Dan McNeely (Alum)
2006 - Ryan Morris (Bradley University Alum)
2005 - Amy Braun (Alumna) and Arwen Rassmusen (Alumna)
Want to make a donation?
First and foremost, thank you! Our team is the cream of the crop at UWEC and we're excited you want to be a part of their success. All of our donations are run through the Foundation office on campus. Through them you'll be able to specify where you'd like your donation to go.
Forensics Distinguished Lecturer Fund
Grace Walsh Scholarship Fund
Feeling nostalgic?
If you are a past member of our incredible forensics team, we want to stay in touch! Please connect with us on Facebook so you and other past members can contribute ideas, topics, or put together social events. We wouldn't be here today without you.