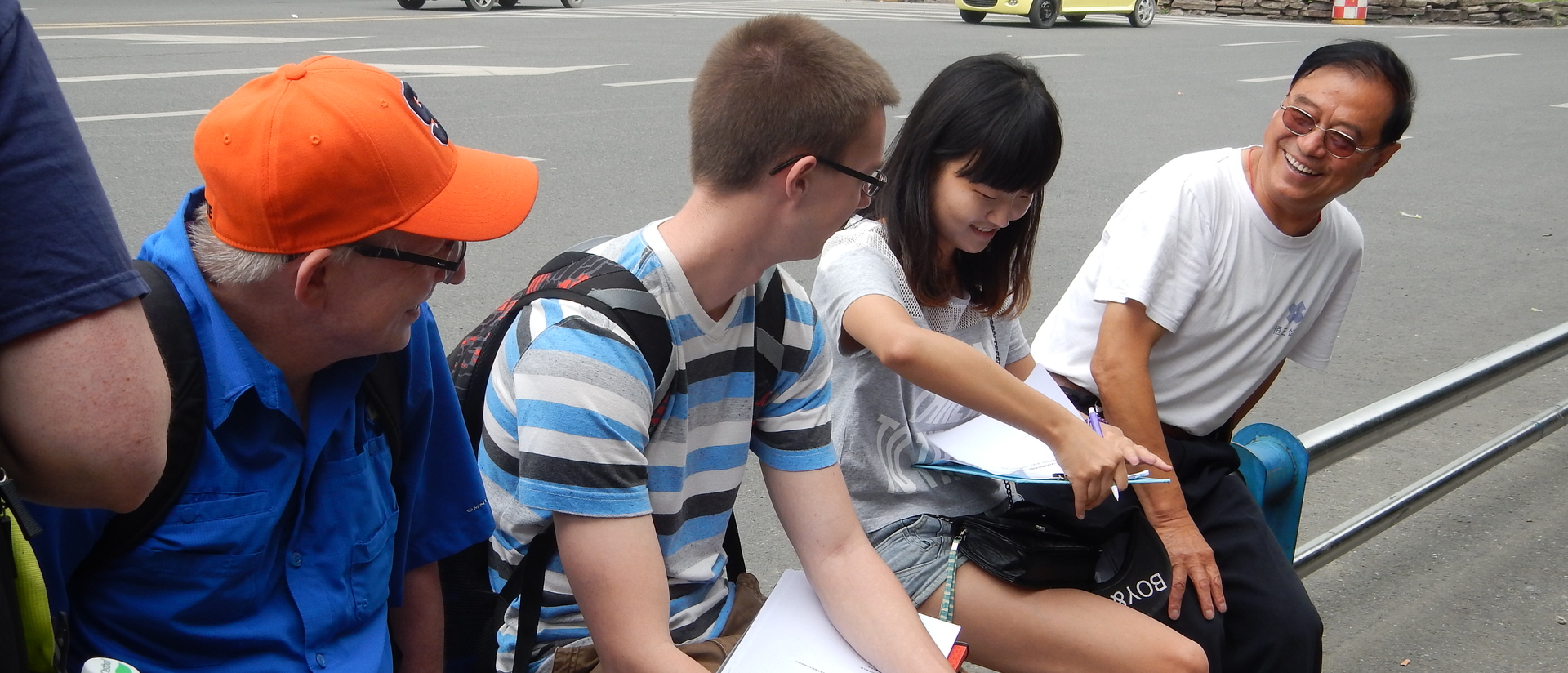 Our ongoing Climate Change Research Project investigates people's understanding, knowledge and beliefs regarding a variety of issues related to climate change. This project began in 2009 with a survey of Chippewa Valley adults and UW-Eau Claire students and has continued through the present.
We have conducted surveys in the Chippewa Valley as well as across the United States and even in China among adults, college students, as well as middle and high school students.
Our focus in this research aims to discover whether people believe that climate change is happening, what is causing it, and how much risk of harm they perceive from climate change. We try to assess how worried people actually are about climate change. In addition, we have explored people's views on the science of climate change as well as their support for various policies to address the issue.

Our most recent work compares climate change public opinion across the diverse populations in the two largest carbon-emitting countries in the world; China and the United States. Meaningful global action to address climate change will require both China and the United States to be involved. Thus, a better understanding of how citizens in these two countries view climate change is of great interest.

Thus far we have one peer reviewed published article and have written many reports and given many presentations. Below is a complete listing of our work on the Climate Change Research Project.
If you have a further interest in this project, for example, access to data and publications or a more detailed analysis, please contact Professor Eric Jamelske at 715-836-3254 or by email at jamelsem@uwec.edu.
In particular, please feel free to contact Dr. Jamelske if you have any ideas for future research projects related to climate change public opinion and/or if you would like to collaborate on a future research project with our group.
I have learned quite a bit about statistics and several data organization/analysis computer programs. Critical thinking is another essential skill that continues to grow the more involved I become with the research, and critical thinking is a must in any life situation.

Publications and Working Papers
Reports

A Continuing Analysis of Chinese and American Public Support for an Climate Change Mitigation Treaty Report

A Continuing Analysis of Chinese and American Public Willingness-to-Pay for Climate Change Mitigation Policy Action Report

Climate Change Denial and Skepticism: A Topic Prevalence Analysis from Open-Ended Survey Questions China Climate Change Report