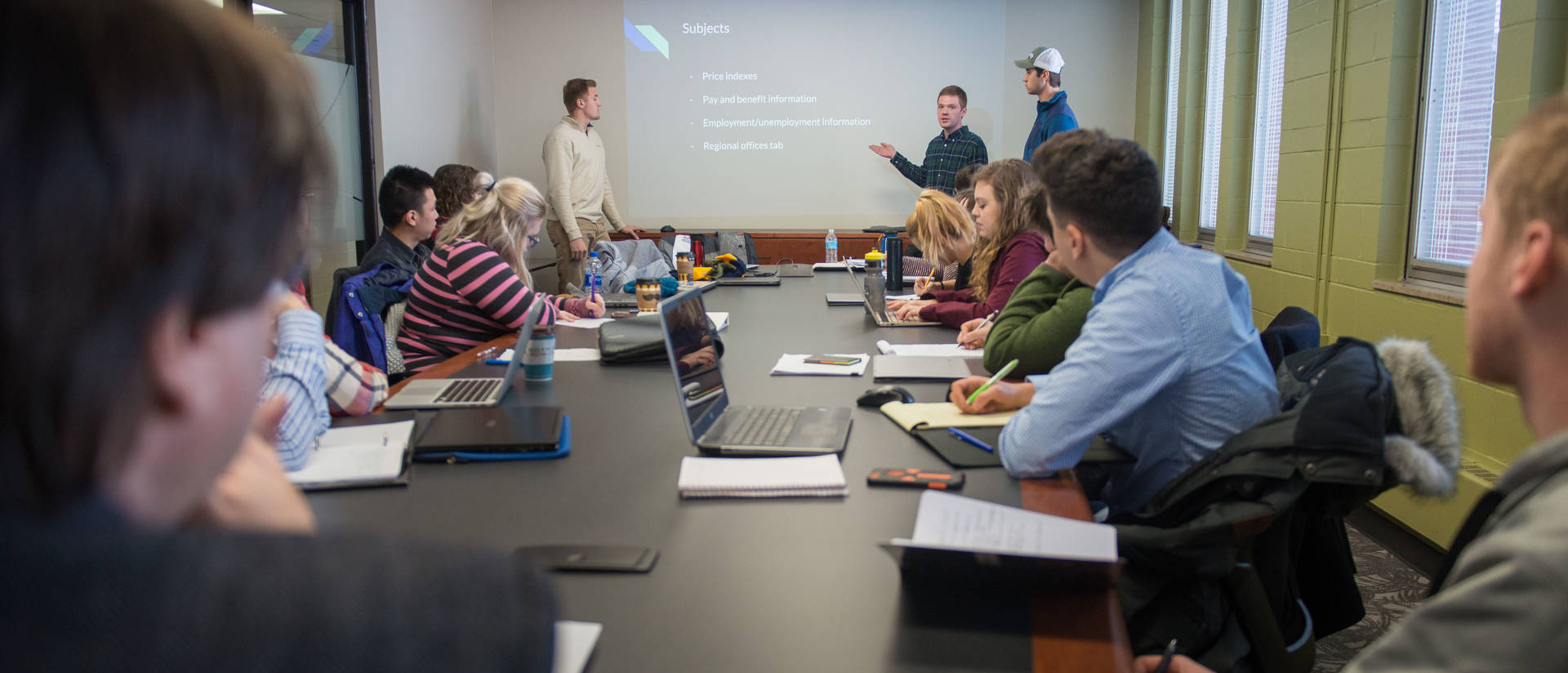 Get a handle on the world
You probably see news about the economy everywhere. From newspapers, the internet to TV — but do you understand what it means? Economic concepts represent real-world factors that have a direct impact on your life. When you take up the study of economics, you'll gain a better understanding of the complexity of the economy and how you fit in. The professors in the economics department will teach you to think critically and analytically, help you understand systems as diverse as banking and healthcare, and prepare you to enter careers across a wide range of occupations.
Strengthen your education
Economics research: Collaborative research is a cornerstone of our economics department. Any economics student can participate — talk to us and we'll make it happen.
Study abroad: Economics is a global topic, and our department offers many opportunities for students to study abroad. Be sure to look at your options for taking your classwork out of Eau Claire and into the world.
The economics faculty create such a positive and warm learning environment. I have yet to find such a wonderful group of faculty and staff anywhere else.