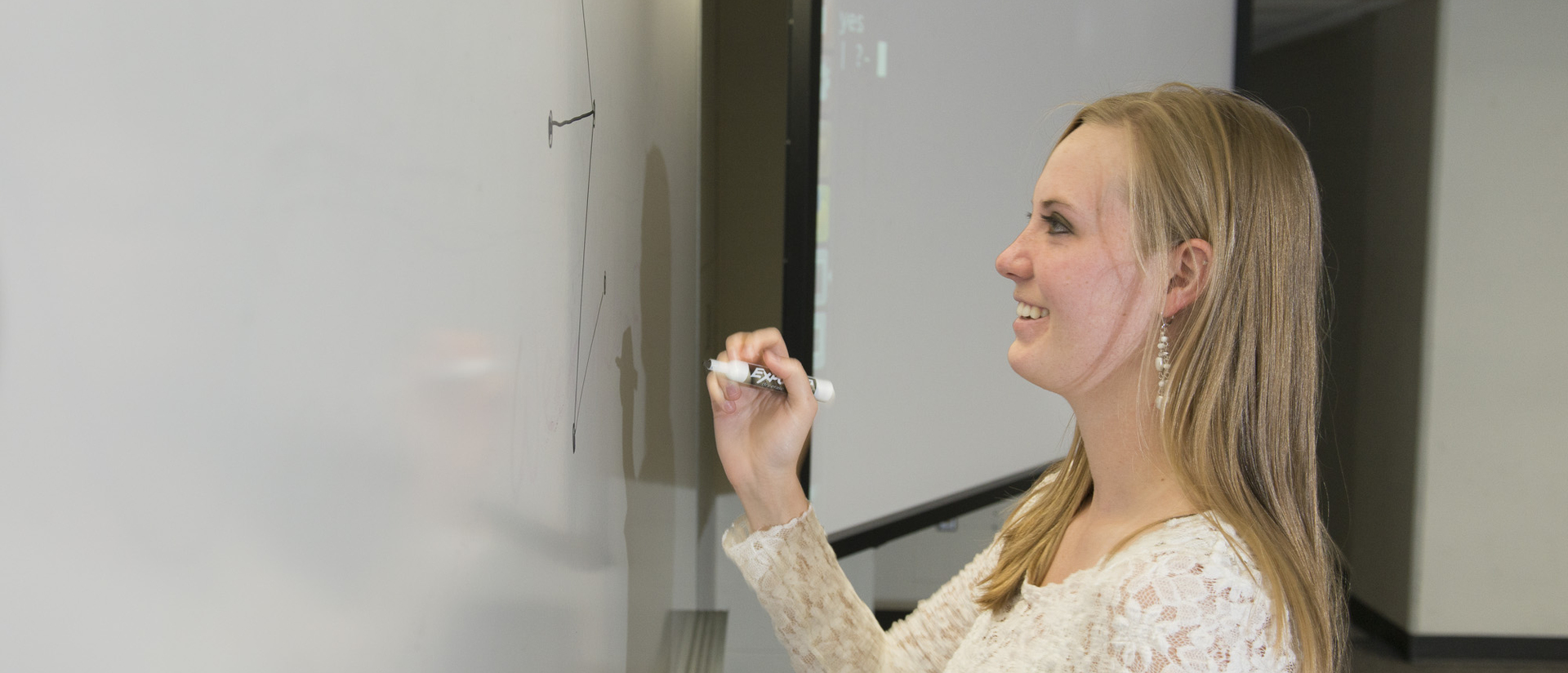 Through the department honors program in computer science, Blugolds studying any of the computer science majors are provided with additional opportunities to take their academics further. You'll be able to participate in high-impact practices such as collaborative research with a faculty member. See how you're able to get involved with this excellent program.
Eligibility
Students with resident and total GPAs of 3.50 or higher and a 3.50 or higher in at least 12 credits of computer science are eligible to apply for computer science honors.
Application process
A written application must be submitted and approved by a chosen research advisor and the departmental honors committee. The application and approval process must be completed no later than the end of your junior year. You are responsible for finding a research advisor from the computer science faculty and gaining that research advisor's consent to work with and supervise you on the research project.
Current requirements
The satisfactory completion of:
six credits of registration in Computer Science Research, including the writing of a research paper, and an oral presentation to be given to at least three members of the faculty.
resident and total GPAs of 3.50 or higher in both the computer science major and for all credits attempted to meet graduation requirements.
participation in at least one Student ACM Programming Contest.
University Honors Program
In addition to the computer science department honors program, UW-Eau Claire has an award-winning University Honors Program. The University Honors Program gives students interested in pushing their learning limits a chance to participate in courses designed to do just that.