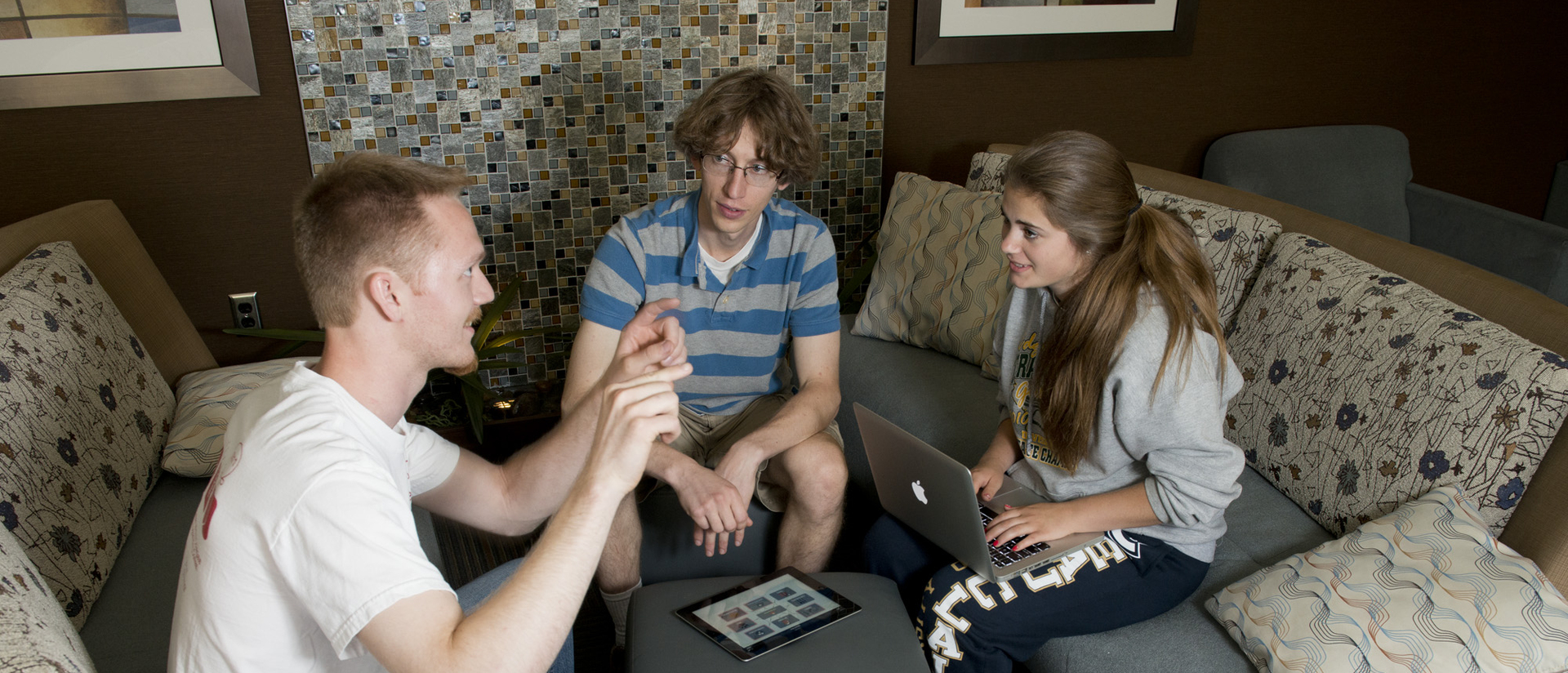 Welcome to our private domain
We'd never expect you to become prepared without the proper equipment, which is why the computer science department has five facilities for CS students. Whether you are studying alone or working on a group project, take advantage of these spaces. Utilize the four computer labs or the laptop lounge to further your education. These labs are only open to computer science majors, minors, and other students taking our courses. Looking for the codes to access the labs? Head on over to our Blugold Insider.

Jamf Instructional lab
Phillips 122
This lab is equipped with:
Late 2013 27" Apple iMac - Intel i7 4771 3.5GHz, 16gb RAM 1TB HDD Nvidia GT 775M
3D Printer - MakerBot: Replicator 2X
Karlgaard Laptop Lounge
Phillips 124
This is a peaceful study lounge with tables and couches for group meetings or a place where students can bring their personal laptops and work.
Tutoring Lab
Phillips 111
This lab is equipped with:
10 Dell Optiplex 780 Intel Core 2 Duo - 3.0GHz Processor, 4GB Ram with 22" LCD Monitor and Windows 10 Enterprise
MCIS Lab
Phillips 107
This lab is equipped with:
16 Dell OptiPlex 780 Intel Duel Pentium III Xeon - 3.0GHz with two 22" LCD Monitors and Windows 10 Enterprise
Instructional Lab
Phillips 115
This lab is equipped with:
28 Dell OptiPlex 7010 Intel i7 - 3.4Ghz Processor, 16GB Ram, 500 GB Sata Hard Drive, Nvidia GT610, two 21.5" Wide Flat Panel LCDs and Windows 10 Enterprise