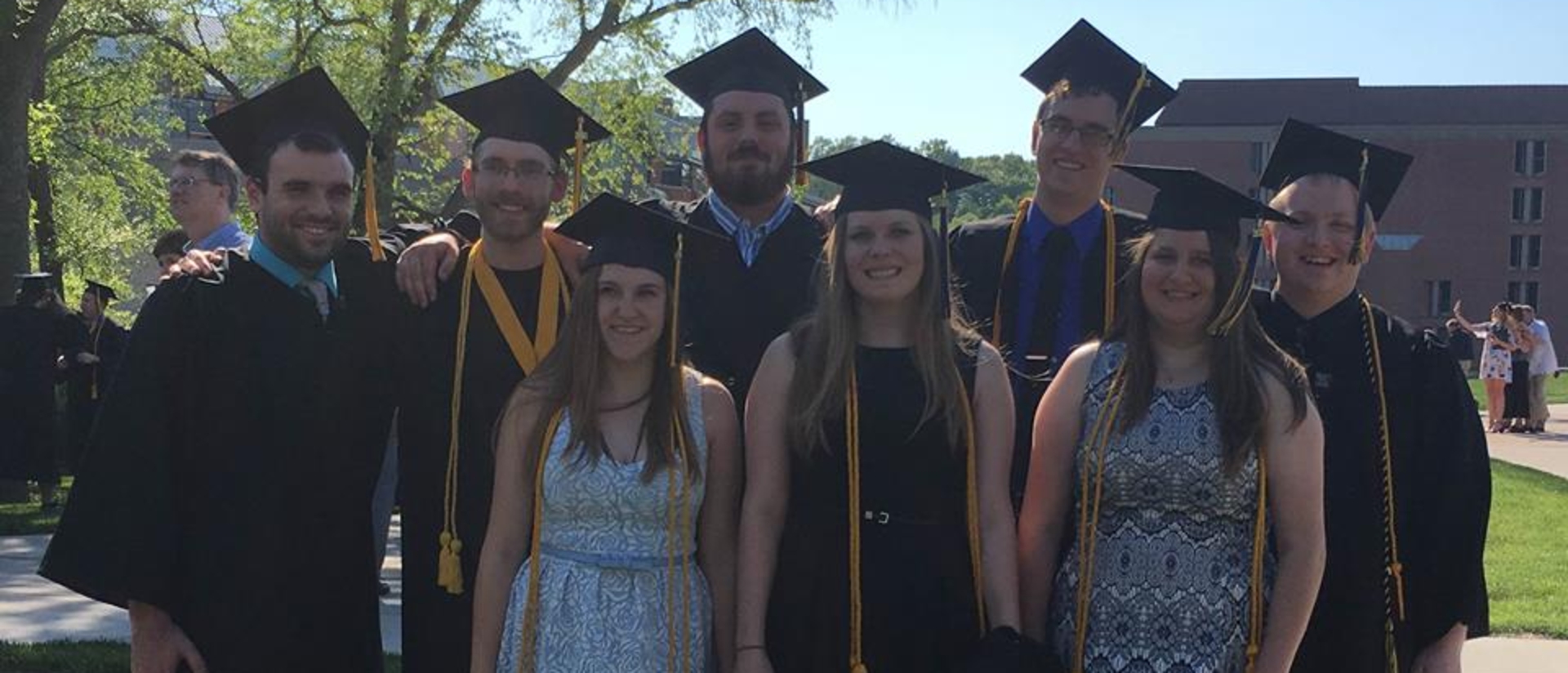 Software engineers and programmers are needed in virtually every sector of the economy, making this career path one of the fastest growing job markets in the United States. Our rigorous, detail-oriented, and challenging curriculum prepares our students for life beyond the classroom. You'll get the necessary experience to be highly competitive in the workforce.
Our graduates go on to do incredible things as software engineers, developers, analysts, and programmers. Some even go on to further their education at some of the nation's top universities in computer science.
What are UWEC graduates doing with their computer science degree?
Google, Software Engineer
Microsoft, Software Engineer
Amazon, Software Development Engineer
IMDB, Software Development Engineer
Intel, Physical Design Engineer
NVIDIA, Full Stack Engineer
Seagate, Firmware Test Engineer
IBM, Software Developer
Cray, Software Engineer
Oracle, Application Developer
Mayo Clinic, Analyst/Programmer
Verizon, Software Developer
3M, Software Engineer
Liberty Mutual, IT Analyst
Kohl's, Programmer Analyst
Marshfield Clinic Information Services, Software Developer
Great Lakes Higher Education, Software Developer
JAMF, Software Engineer
Target, Software Engineer
Cargill, IT Business Analyst
Humana, Software Developer
Magnet 360, Software Developer
Help Systems, Software Engineer
Solutia Consulting, Associate Consultant
Career guidance
UW-Eau Claire has a talented and dedicated staff of career service professionals ready to help students from all majors navigate the transition from school to work life, and can help you be successful in that first job hunt. Call or stop in to arrange a session with career counseling — it will be time well spent. From finding internships in your field to résumé writing assistance, all your career launching needs can be met by this staff.
Stay connected
It's true what they say, "once a Blugold, always a Blugold." It's very important to us that our graduates stay connected and always feel that they are part of the Blugold family. In addition to big events like Homecoming and the Viennese Ball, alumni are encouraged to stop and visit anytime, and to stay in touch with the Alumni Association. There are all sorts of gatherings and even alumni travel opportunities, so be sure to update your contact information.