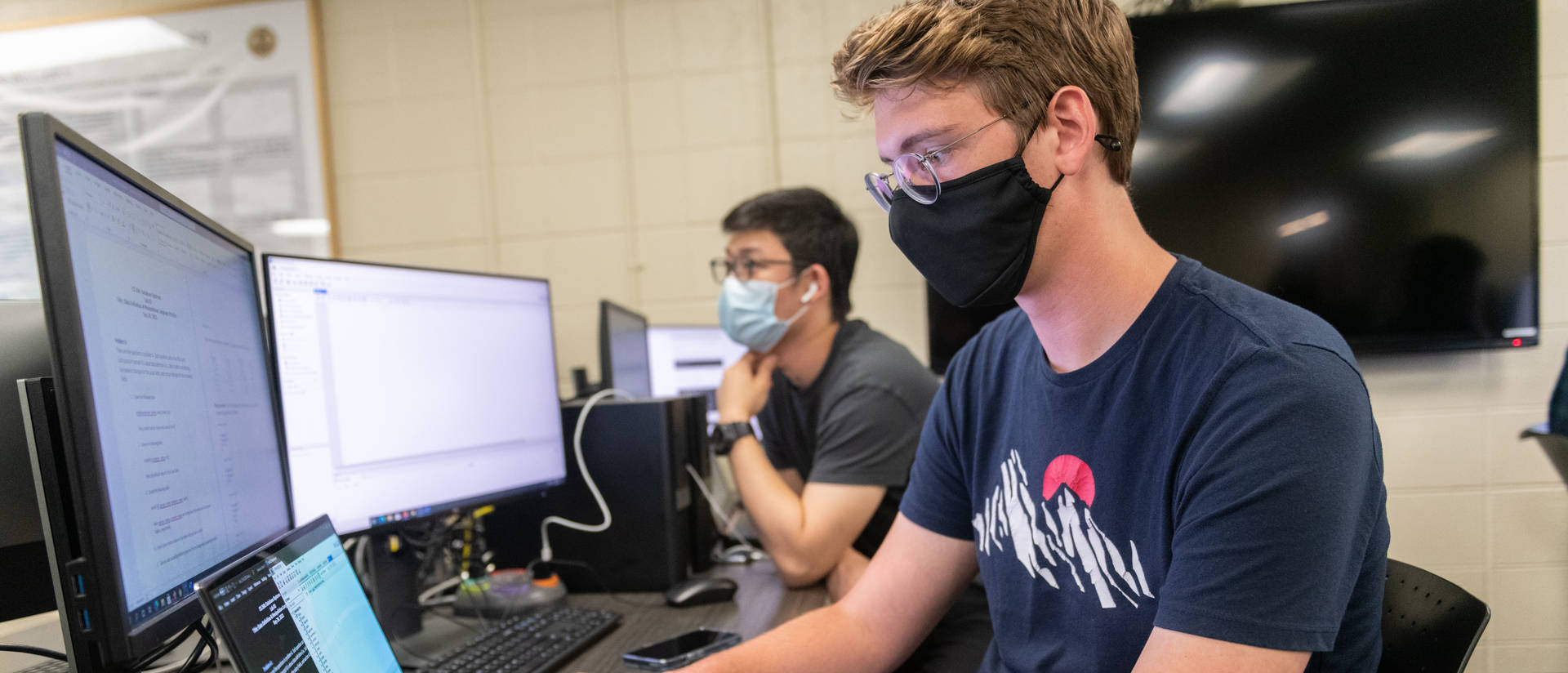 Why study computer science at UWEC?
From your first line of code to programming for hours on end, our computer science program is equipped to prepare you for the future. With excellent and dedicated professors working alongside you, we're sure you'll find your place right here in computer science.
Writing your future, line by line
The computer science department has developed a comprehensive and challenging curriculum to prepare you for the future. Dive deep into Java (not just for coffee lovers anymore!), C++, computer security, programming and more. Here, your professors will encourage you and assist you in honing your skills to get you ready for the workforce. Through our departmental honors, student-faculty research, internships and various other opportunities, computer science majors graduate ready to hit the ground running. Graduates are prepared for a wide variety of careers, including software engineers, software developers, web developers, programmers and more!
If you're unsure about your major, but have a knack for technology, why not reboot your academic plan and declare a major in computer science?
What makes me so interested in computer science is whenever we make anything, it's to solve a 'problem'. Computer science can be an art, but always an art with a purpose.