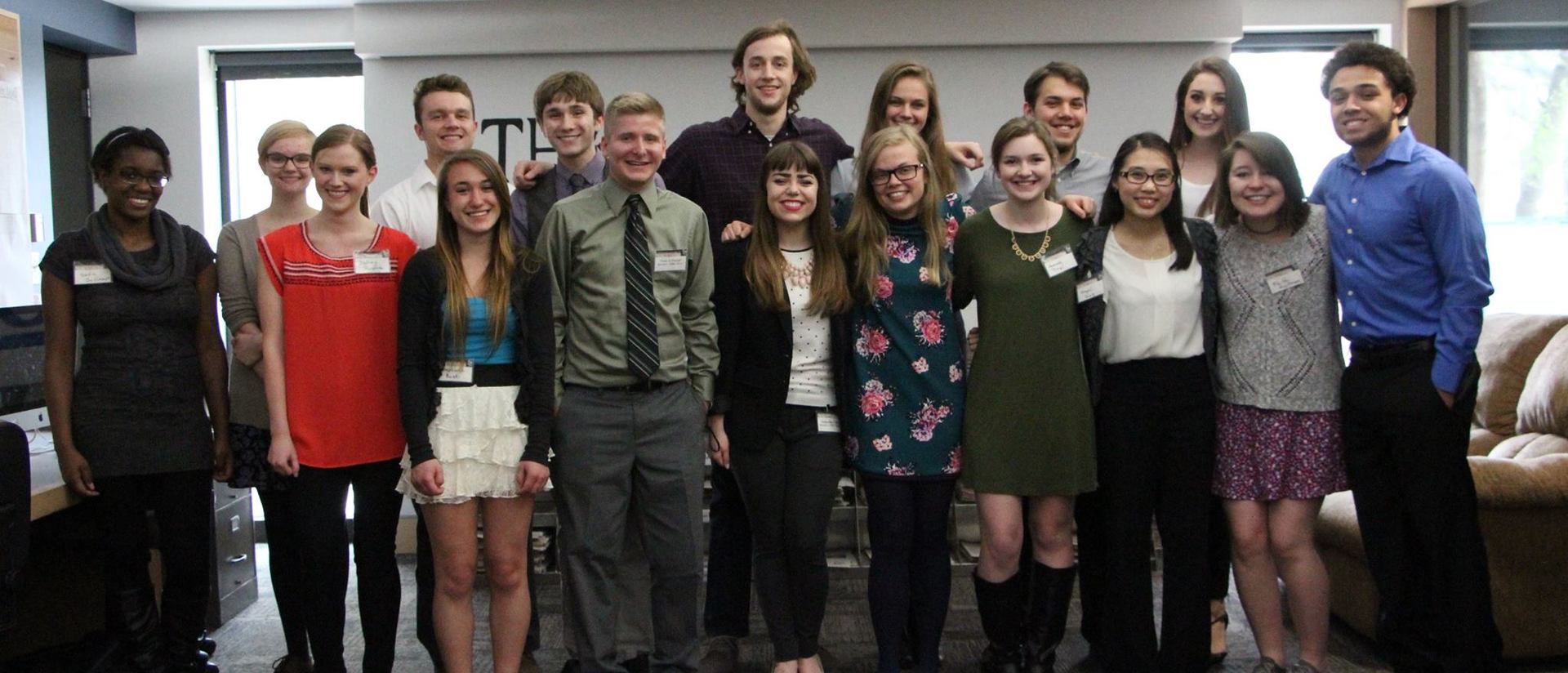 What's one of the best ways to make friends and have fun at UWEC? Any Blugold will tell you it's joining student organizations. A great way to be involved with your major or minor outside of the classroom is through clubs and organizations. You'll meet new people, get networking and professional development opportunities, and have fun doing it. See what organizations we have within our department.
During my first semester on The Spectator staff, I grew immensely – as a writer, as a person, and unbeknownst to me, as a journalist. I met so many students, faculty and community members who were doing wonderful things for the university and community I now called home. I learned about Eau Claire in an entirely new light.
American Advertising Federation (AdFed)
Public Relations Student Society of America (PRSSA)
Check out The Spectator
This student-run newspaper is one of our departments amazing student organizations. Our student journalists coverage everything on campus ranging from student success to hard-hitting news that effects the university. Continually check out their website to see what new pieces they've written.
We've got an org for that!
Blugolds tend to be the kind of students who really like to be involved in activities and busy. Whether you are looking for a student group related to your major, your minor, recreation, service or a club sport, with over 100 student organizations to choose from you will find what suits you.