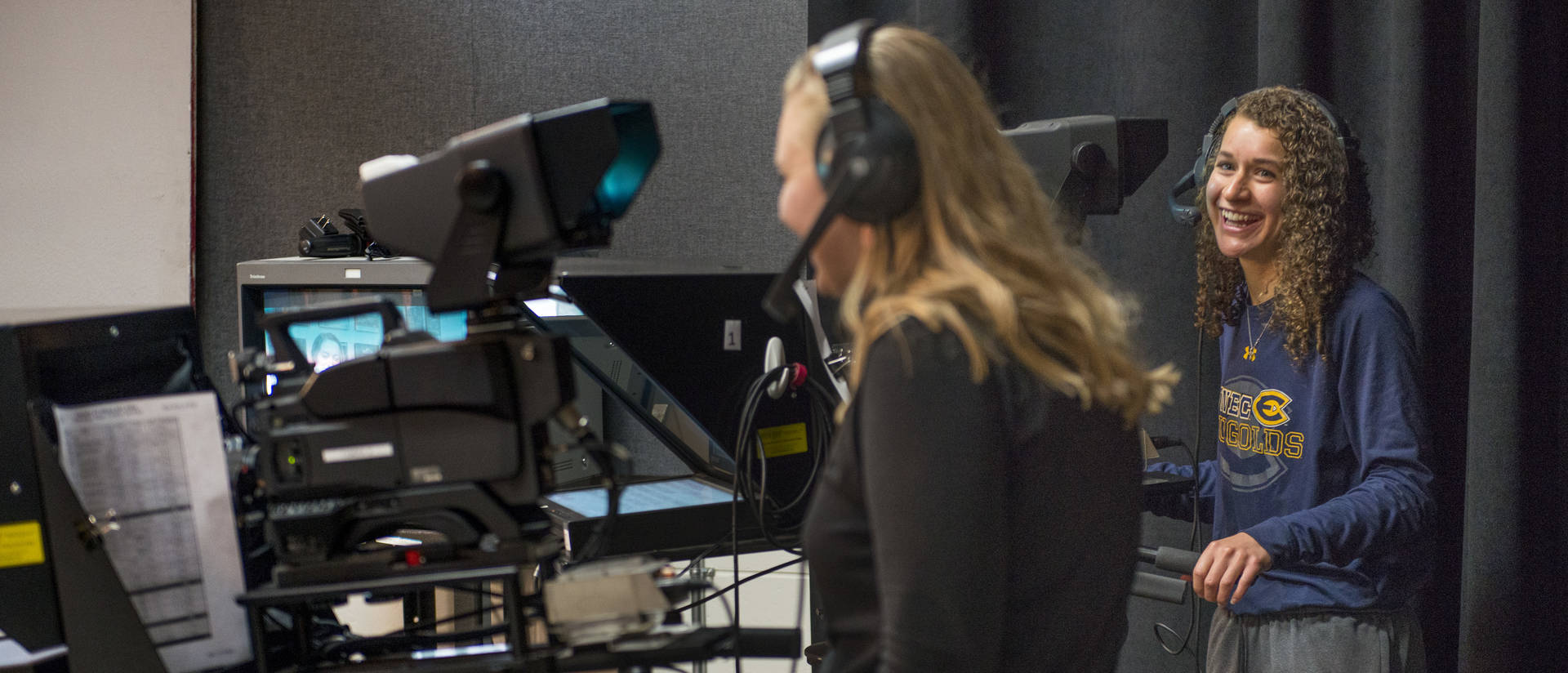 Let's talk about your education
If you believe communication is key to building a better world, then we have the degree for you! Your education will cover everything from public relations and advertising to journalism and organizational communication. Because there is always a demand for communication, our programs work to prepare you for more than just your first job. Our graduates work as editors, marketing specialists, account managers and more. Some go on to practice law and serve as elected officials. With a degree in communication and journalism, the possibilities are endless.
Not only did the UWEC Communication and Journalism department arm me with the knowledge and skills to pursue whatever professional dream I had, but it also introduced me to some of the greatest, most helpful professors around. I constantly felt challenged, yet comfortable to ask for help when I needed it.
Refine how you communicate
Everyone communicates. Every day you communicate in some way, shape or form, but do you always feel confident or effective? The communication and journalism department takes everyday communication and helps you to recognize, understand, and develop more effective communication skills. Our department offers a wide range of subject areas to prepare you for life during and after college.

Students who major or minor in communication and journalism may choose to study organizations and how they communicate, how to honestly portray the news in the media, or how to strategically plan messages for the public. Students are assisted, encouraged, and empowered to find the right fit for them within our various degree offerings.
Your department, your voice