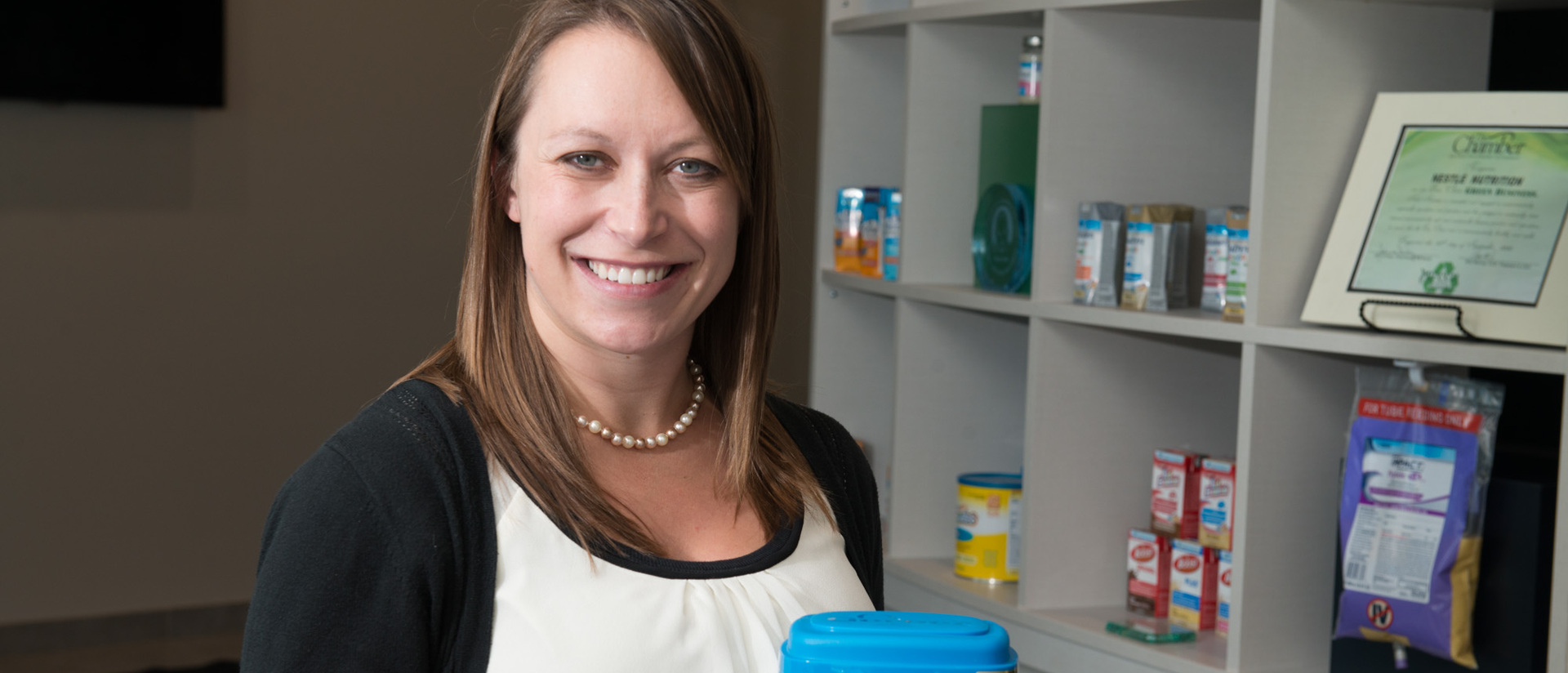 Get paid to conduct research
Internships are a big deal at UW-Eau Claire, and as an institutional priority, they help to ensure that our graduates in all departments gain the hand-on practical experiences that will give them the skills, connections and confidence to enter the work world as leading candidates. In chemistry, internships come mainly in the form of research assistantships.
Over the last decade our faculty have brought in over $4,000,000 to help support these HIP opportunities. In the same period, we have also channeled over $480,000 in Blugold Commitment differential tuition dollars to approximately 200 students to do collaborative research during the summers and academic years.
These experiences have a significant impact. In the same 10 years, our faculty have published over 100 articles in peer-reviewed journals and over 135 of our students have appeared as co-authors on these articles. A similar number have also presented their findings at national scientific conferences. Having these publications and presentations on their resumés has given our students a huge Blugold advantage when applying to competitive graduate programs as well as positions in industry.