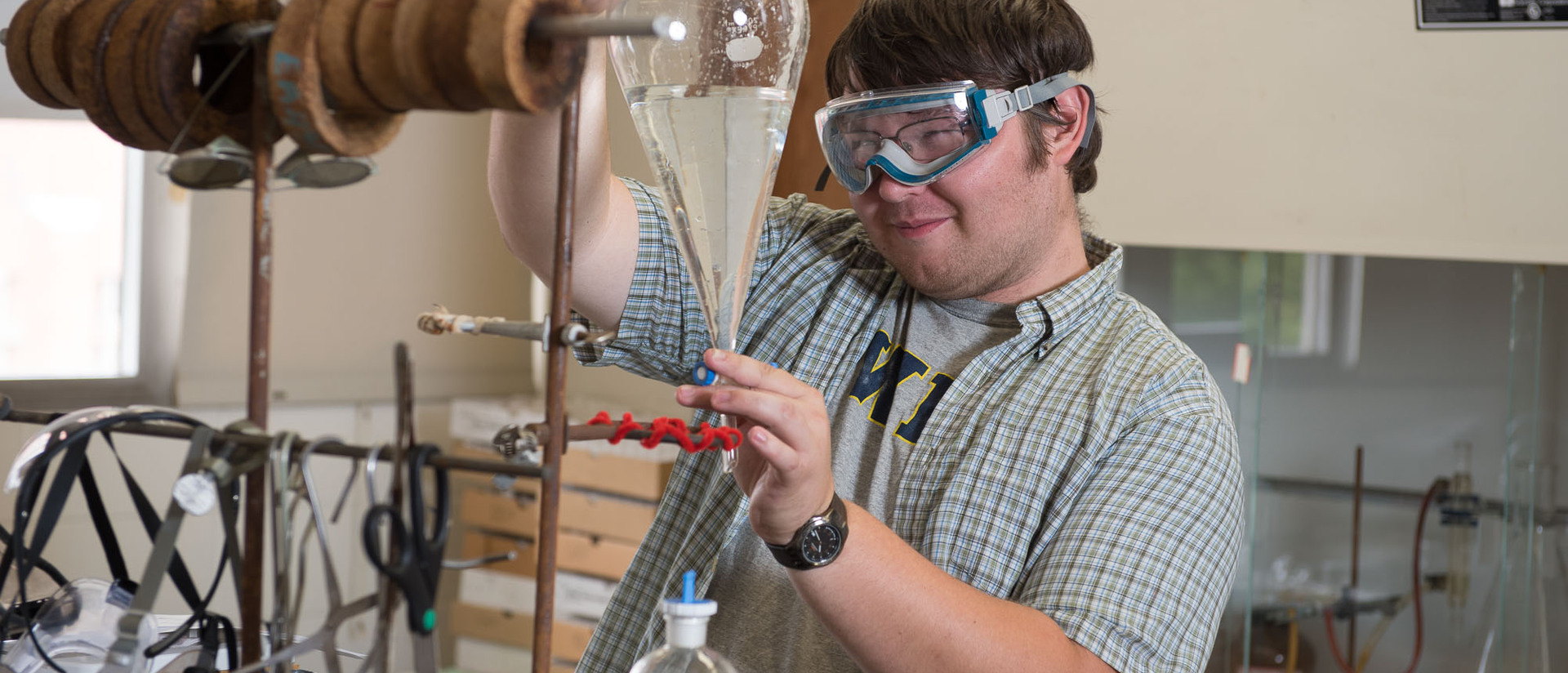 One-of-a-kind experiences
Student-faculty research projects, opportunities to present research at national conferences, and using state-of-the-art chemistry instrumentation — these are just a few of the amazing opportunities available while earning a chemistry degree at UW-Eau Claire. Add to that the campus-wide priorities of service-learning, study abroad, and robust student organizations, and you find an incomparable undergraduate chemistry program with all the perks of the largest universities, but the bonus of small-school instruction.
Beyond your classrooms, experiments, projects and exams, a degree in chemistry from UW-Eau Claire is about having a rich, diverse and challenging path to self-discovery. Explore all the options linked on this page to see just how diverse and enriching your overall student experience can be as a Blugold chemistry student.
I joined Dr. Phillips research group when I was only a sophomore and have learned so much since then. It is amazing being able to participate in research so early in my chemistry career, a rare opportunity for undergraduate students. I have presented my project at Bucknell University, University of North Carolina-Asheville, and CERCA here at UWEC. Undergraduate research has been a motivation for me to continue my chemistry studies as a graduate student.