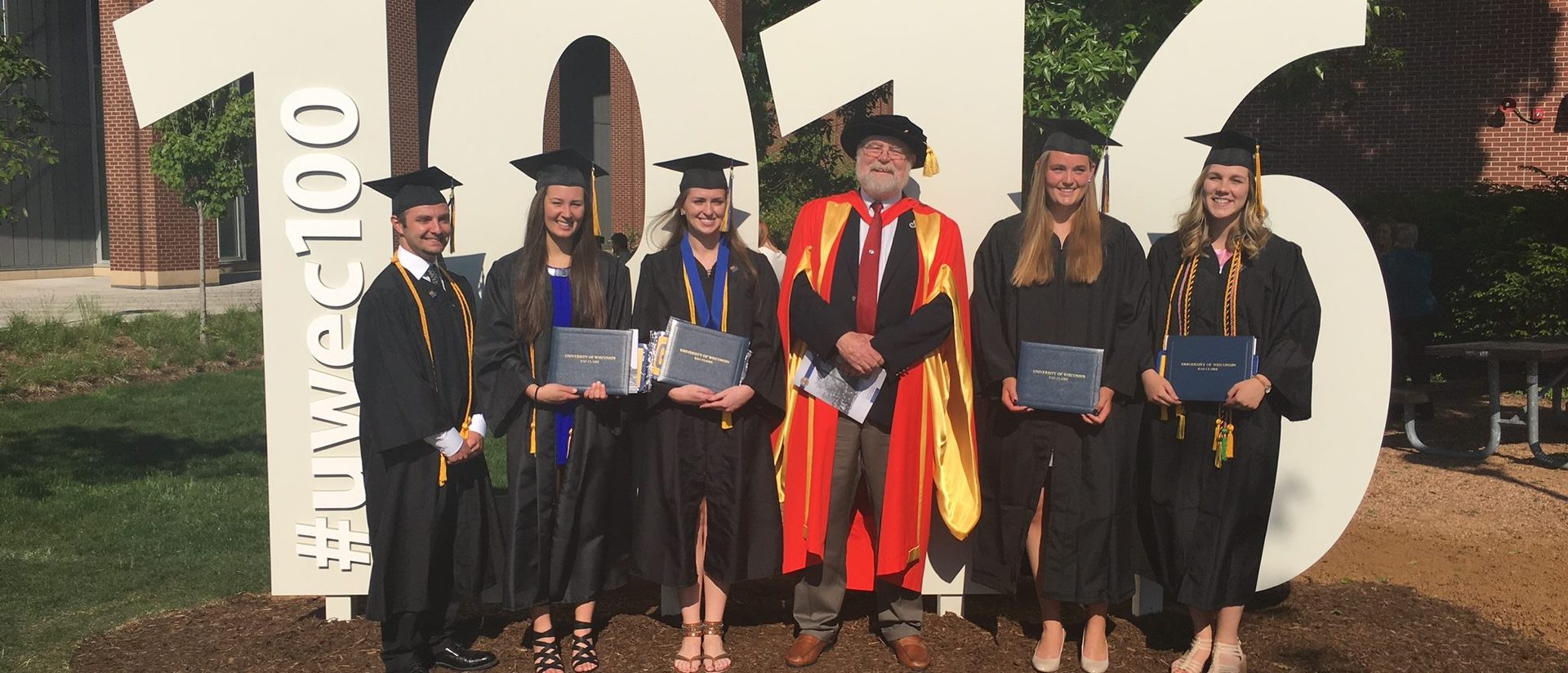 Graduates from the department of chemistry and biochemistry find opportunities immediately after graduation, whether they seek employment directly, or choose to pursue advanced studies in graduate or professional school. Our major programs provide a skill set that is relevant, marketable, and adaptable to a wide variety of career paths.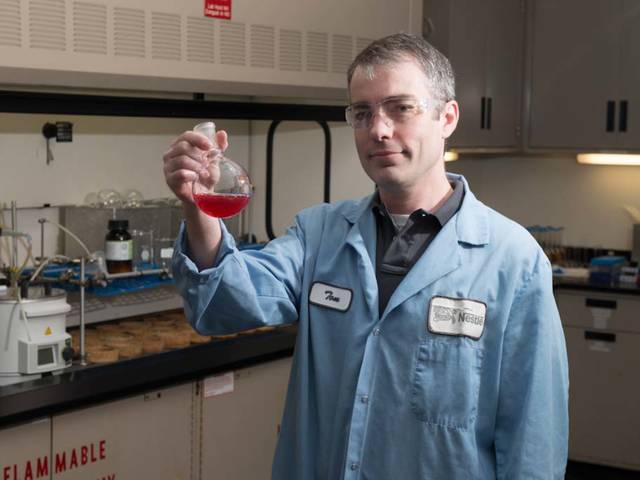 Chemists and Careers
Our #ChemistsAndCareers page showcases the great variety careers that one can pursue with a degree in chemistry or biochemistry, and the diversity of the individuals in them. It features both UWEC alumni success stories, as well as other chemists and biochemists that are making valuable contributions to the field, their organizations, and the world. #ChemistsAndCareers
Education and Training – an unbeatable combination
Our degree programs provide you with two essential elements that will move your career forward. For one, you'll be equipped with the fundamental skills that are the hallmark of a Blugold liberal arts education – communication, critical thinking, and people skills. These are highly valued by all employers, and we place a much greater emphasis on them than most technical universities. Couple this with a major that provides you with a range of technical training and problem-solving skills, and you have a winning combination that will land you that first job, and enable you to advance in it.
One additional advantage of a chemistry or biochemistry degree is broad applicability. Many STEM degrees are quite specialized, and thus offer graduates a fairly narrow set of career options, which is fine if you know exactly what you want to be doing in 10 years. By contrast, chemists and biochemists work in a wide range of industries and organizations, thus you are not only more likely to find a job that you are genuinely interested in, you'll also have more mobility should you choose to move from one to another.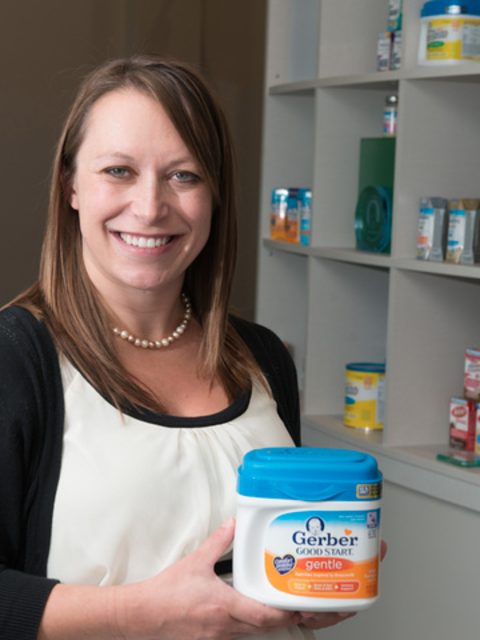 Where do chemists work?
Chemists and biochemists are employed in a great variety of industries, many of which are in plain sight. The fact is, chemistry is everywhere, and it underlies the development of many of the products we use or consume each day. Yet, what chemists do and where we work is easy to overlook. Examples of fields and industries in which employ chemists and biochemists include:
Health Care / Pharmaceuticals
Food / Agriculture / Nutrition
Environment / Sustainability
Paint / Coatings / Ink
Adhesives / Lubricants
Plastics / Materials
Personal Care Products
Detergents / Cleaners
Energy / Fuels
Electronics / Semiconductors
Law / Patents / Licensing
Paper / Construction Materials
Looking for specific examples?
Be sure to check out our Chemists and Careers page to learn more about Blugold Chemistry and Biochemistry alumni and other professionals with interesting and meaningful careers. The American Chemical Society also offers numerous career resources, including a College to Career page which features profiles of chemists working in the field.
The Periodical
In our department newsletter, The Periodical, you'll find updates, department happenings and much more. View past newsletters below or subscribe here.
Previous Issues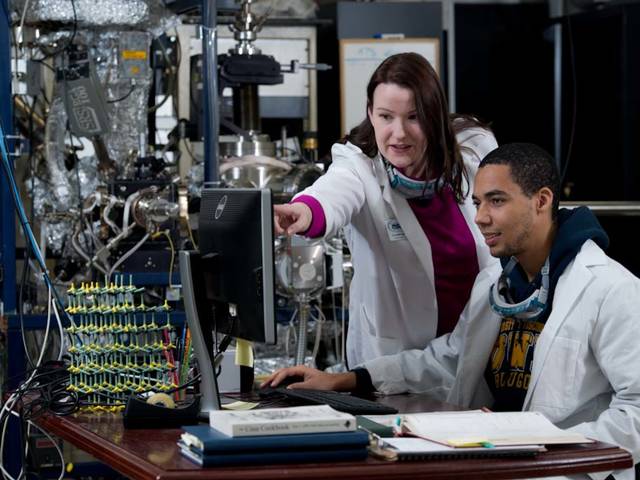 Thinking of continuing your education?
While some of our students pursue advanced studies in professional graduate programs such as medicine, pharmacy, and even law, many others pursue an MS or a PhD in the field chemistry or biochemistry. These advanced degrees are not just for careers in academia, but also lead to research positions in corporate R&D, or at national laboratories working on a variety of societal challenges. One advantage of pursuing an MS or PhD degree is that one can do so without accumulating additional student debt. Most graduate programs in the chemical sciences offer paid assistantships for their students, which provide a salary for teaching and/or conducting your graduate research, health benefits, and a tuition waiver. Moreover, our students have attended graduate programs at some of the nation's top universities:
Cornell University
Dartmouth College
Northwestern University
Ohio State University
Purdue University
Yale University
University of California-Berkeley
University of Minnesota-Twin Cities
University of Oregon
University of Pittsburgh
University of Michigan
University of Wisconsin-Madison
Blugold Chemists and Biochemists – Please stay in touch!
Alumni, we want to know what you are doing, and we want to know how you are doing. Send us a letter, an email or use the comment box below. It means a great deal to us to hear from our former students.