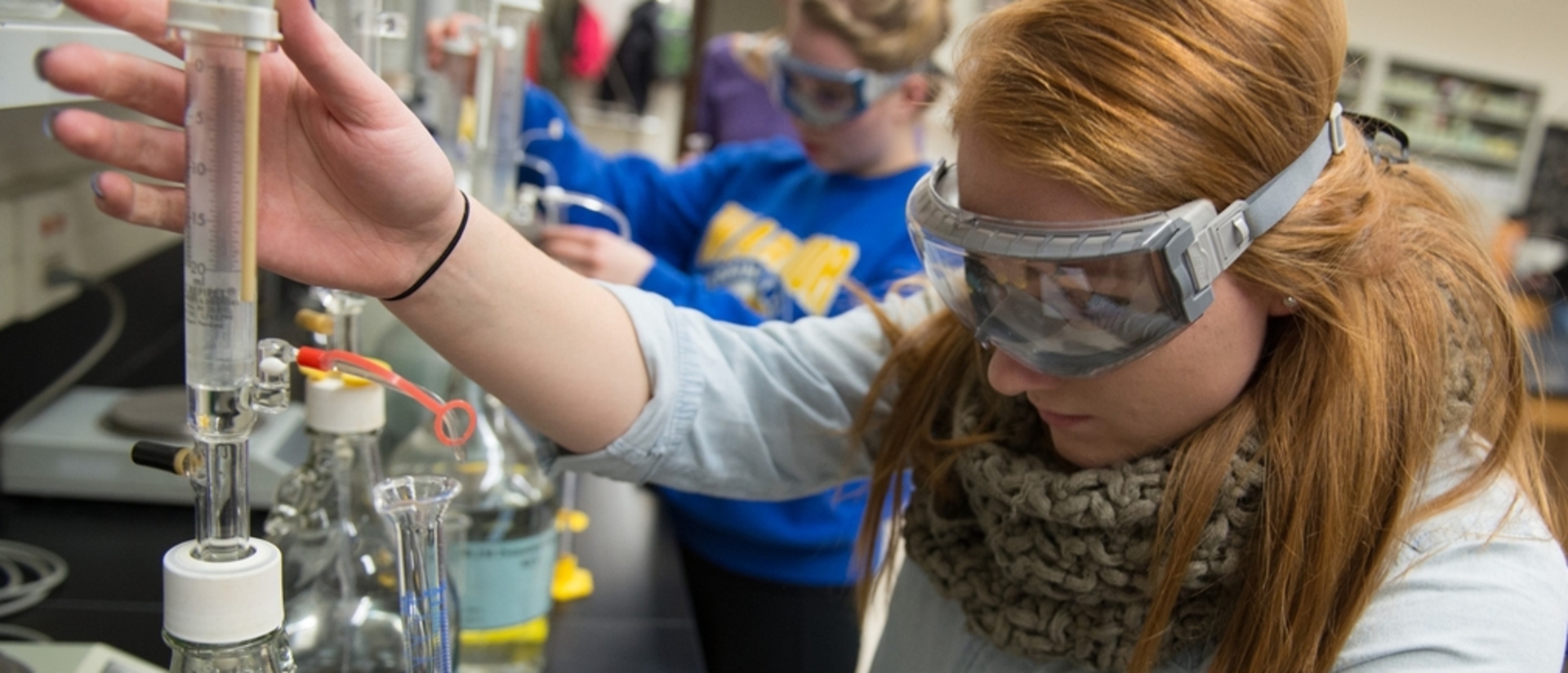 Take your learning a step further by applying to the department of chemistry and biochemistry honors program. The program allows you to dive even deeper into the world of chemistry through challenging research projects and course work. Through rewarding learning experiences, you'll gain additional skills and knowledge useful for your career.
Eligibility
Open to students in all chemistry programs who meet the following requirements:
GPA of 3.50 or higher, both cumulative and in chemistry courses. Participation in a collaborative research project with a chemistry faculty member that results in:
A presentation at an off-campus research conference, and
Completion of CHEM 497 with a favorable review of the manuscript by the research adviser and at least two additional faculty members.
Chemistry honors requirements
Complete all requirements listed above.
Complete the Departmental Honors Application that includes: the application form with required signatures, a transcript, and copies of the CHEM 497 manuscript and presentation abstract.
Forward the complete application to the Student Affairs Committee Chair by the date specified on the form.
Note: Names of Departmental Honors graduates must be forwarded to the University Honors Program Director and Registrar at least three weeks prior to commencement.
University Honors Program
UW-Eau Claire also has an award-winning University Honors Program. This program gives students interested in pushing their learning limits a chance to participate in challenging and rewarding courses.