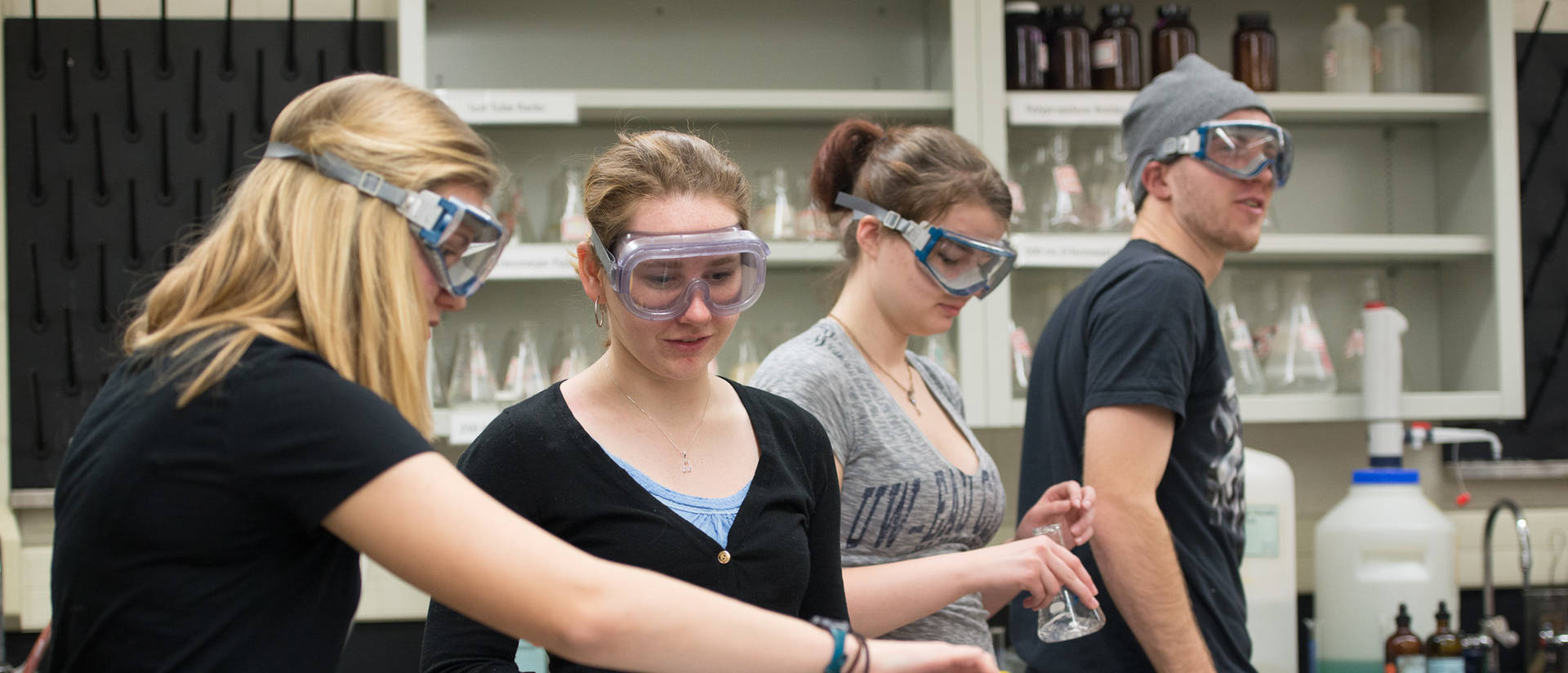 Chemistry and Biochemistry Majors and Minors
UW-Eau Claire chemistry and biochemistry can offer students everything that the biggest universities can offer, plus the benefits of more manageable class sizes, advanced collaborative research opportunities for undergrads and courses that are 100% faculty taught. With several majors to choose from, we have the programs to meet your specific interests and prepare you with the knowledge and practical experiences to launch your industry or graduate school career in chemistry.
Stamp of approval
The chemistry department is accredited by the American Chemical Society to offer two ACS approved degrees in chemistry. Why is this significant? Interested programs must be evaluated with respect to its breadth and depth, the qualifications of the faculty, the campus facilities, the department instrumentation and the opportunities for students to conduct meaningful research. The extra rigor and additional requirements found in a certified degree program are highly regarded by potential employers and graduate schools and have a positive impact on even our non-ACS certified degrees.
Coming to the University of Wisconsin-Eau Claire has been one of the best decisions I have made in my young professional career. One of the greatest aspects of this university is the student to faculty ratio. You truly are able to learn so much from your professors.