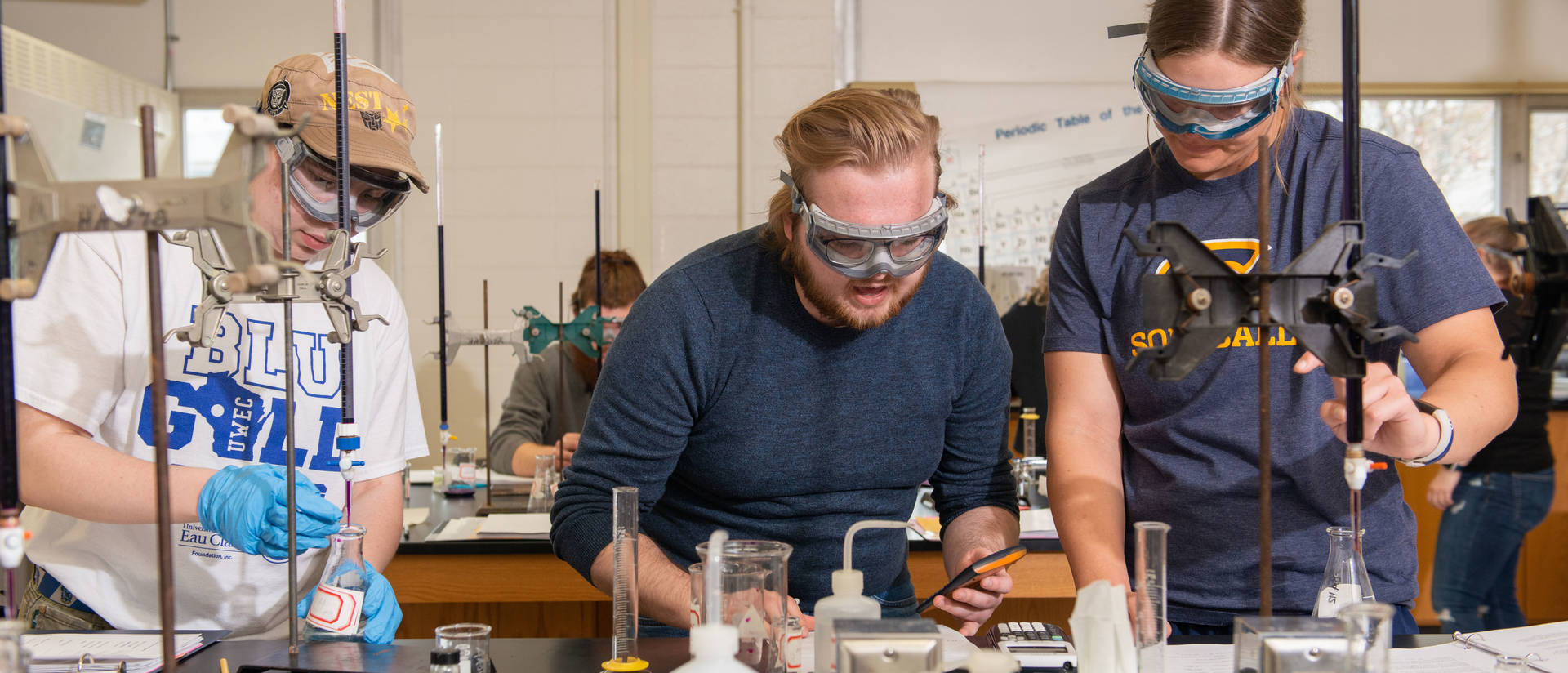 Learn from and collaborate with award-wining faculty who are experts in their field and care about your success. All department of chemistry and biochemistry faculty have doctoral degrees and many years of experience. All courses are led by a faculty member, not a T.A., and the size of the campus promotes individualized attention for research and other projects. Unlike the large institutions, Blugold faculty are readily accessible outside of class — you will develop strong relationships with these experts, and that makes all the difference.
Our faculty and staff put your education first and can't wait to guide you through the fascinating field of chemistry.
The chemistry faculty is dedicated to providing quality education in and out of the classroom. The department's small size allowed me to make connections with all of my professors. These relationships were very valuable in my personal and professional development, and particularly helpful when applying for internships, graduate school and fellowships. My successes as a student were due to the time and effort put in by passionate professors.
Highly awarded faculty
It's our people who make this place special, and chemistry faculty members stand out as experts on campus, in the UW-System, and nationally. Whether they are being recognized for research, innovative teaching, or mentoring students, the chemistry folks continually shine as leaders in higher education — they have much to be proud of!