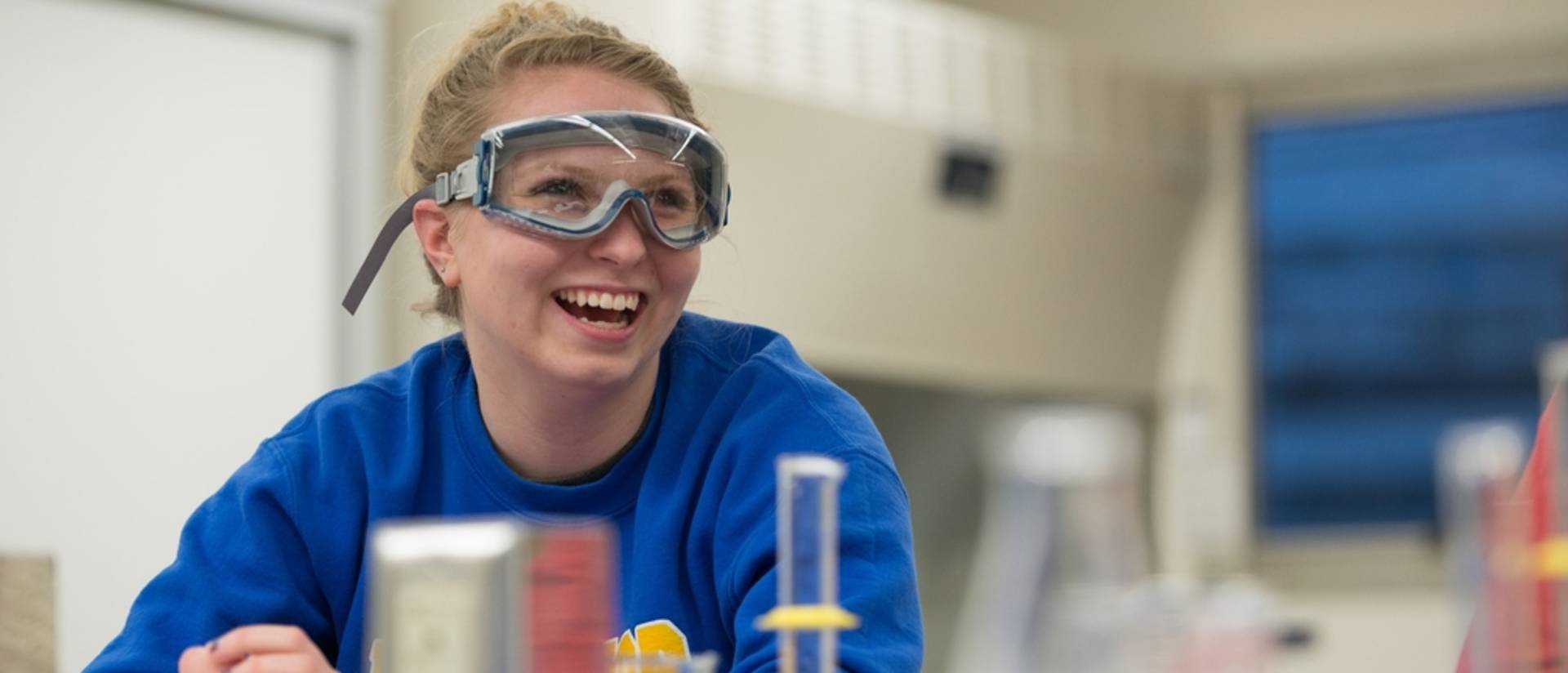 The UW-Eau Claire chemistry and biochemistry department is nationally recognized as one of the top undergraduate chemistry departments in the country. The department and the comprehensive A.C.S. chemistry majors are certified by the American Chemical Society. In a recent 10-year interval, UW-Eau Claire ranks in the top 3 percent of undergraduate chemistry programs nationwide in the number of graduates going on to obtain chemistry Ph.D.'s.
All chemistry and biochemistry faculty have doctoral degrees, and all teach chemistry courses. The added benefit of our smaller size is that ALL courses are professor-taught, and faculty members are readily accessible outside of class. In addition to the stand-out faculty, students are provided the opportunity to interact with leading figures in the chemical sciences through our yearly seminar program.

Five UW-Eau Claire chemistry faculty members have received prestigious Dreyfus Teacher-Scholar Awards, and only one other department at a public university has five such awards (one of those recipients is a Blugold Alumnus).

In short, the merits of this department speak for themselves, and the experiences offered to Blugold students in chemistry are unmatched by the larger, perhaps more widely known institutions. We provide a world-class undergraduate program, proven by the success of our graduates.
Mission Statement

The UWEC chemistry and biochemistry department strives to:

Promote student development in the chemical sciences through innovative teaching, cutting edge collaborative research projects, and hands-on experience with modern instrumentation.
Maintain an environment conducive to effective professional development that enables our faculty and staff to reach their full potential as teacher-scholars.
Serve the region through outreach to area schools, local companies, and nonprofit agencies.
Expand opportunities though a commitment to inclusivity in all our efforts.