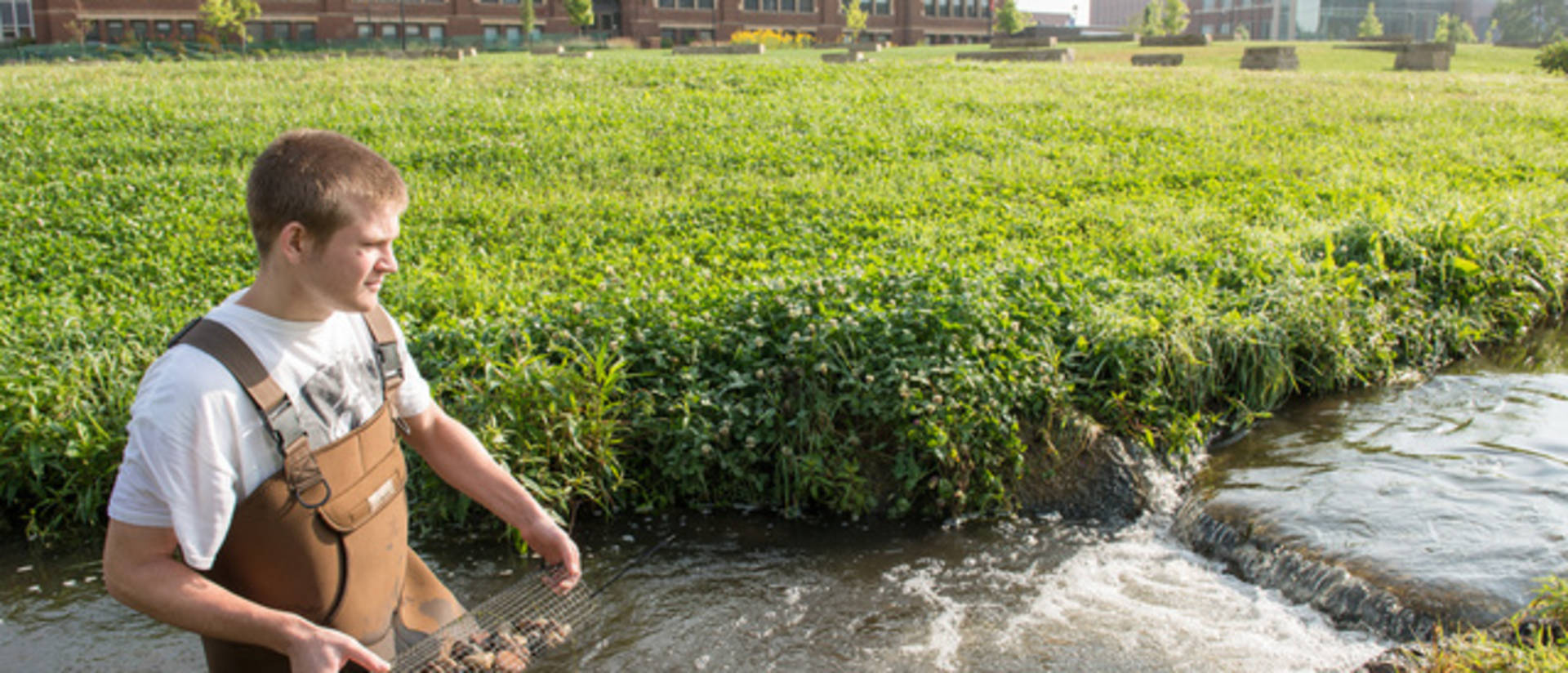 Providing the setting for success
This place is a playground for biology lovers. With a river, creek, and 230-acre natural area located on our campus, you only have to take a few steps outside of your classroom to see biology come to life. You will also find that within the walls of Phillips Hall, home of the Biology Department, there are several labs, collections, and greenhouses to explore. Check out the many great resources below.
Putnam Park
This 230-acre park is a special place on campus. Blugolds use this beautiful nature-filled space to read, relax, or go on a nature walk. The Department of Biology takes advantage of the learning and research opportunities provided by the diverse animal and plant habitats.