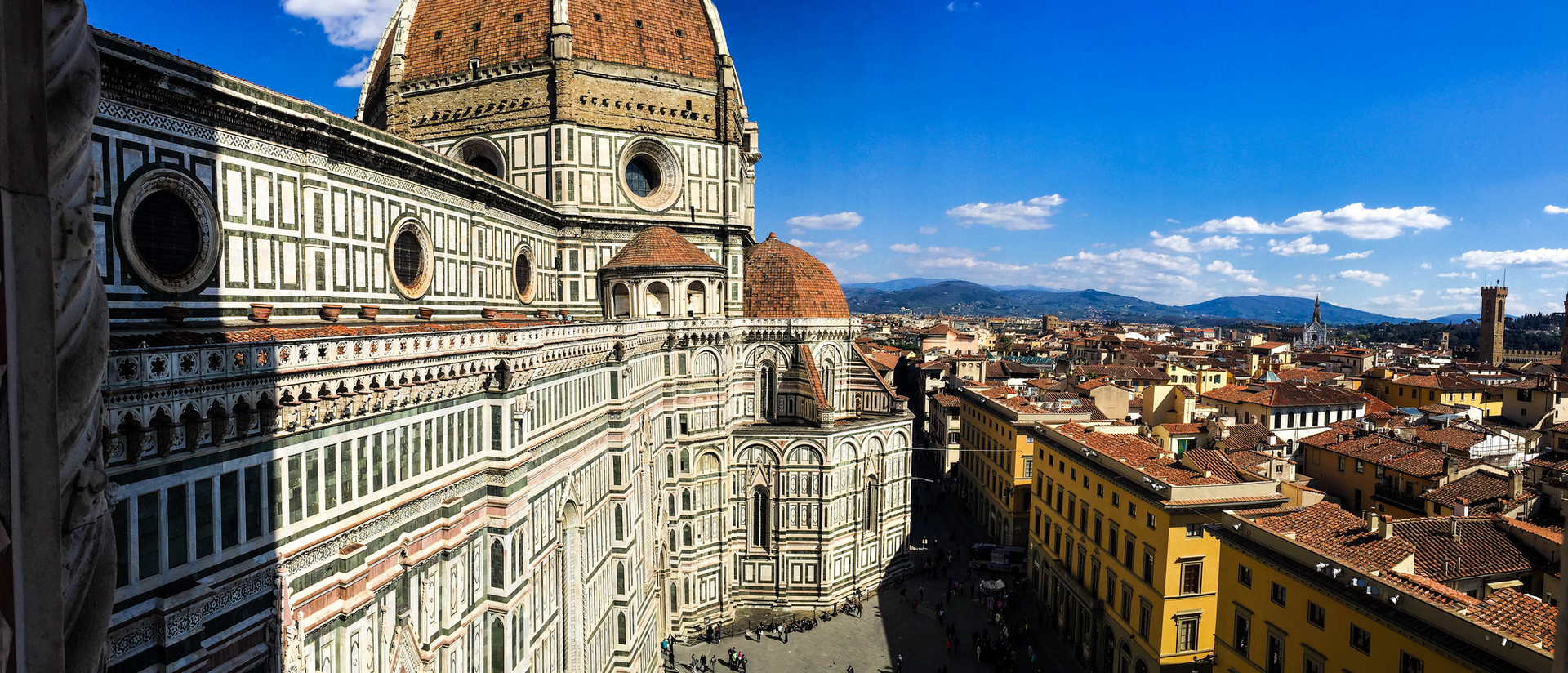 Students in all majors participate in study abroad, a high impact practice for which UW-Eau Claire is a nationally recognized leader. Art and design students may find particular interest in certain programs that are established in some of the world's art and architecture meccas —Florence, Rome, Paris, to name a few.
The partnership we have, for instance, with Istituto Lorenzo de' Medici (LdM) in the heart of Tuscany, is one of Italy's most distinctive and well-established study abroad programs. Art and art history are among the academic programs offered, giving our Blugold students in art and design a unique chance to see original works of art by the masters and walk through the geographic heart of art history.
No matter where you might choose to study abroad, art and art history is everywhere, so even if art is not part of the curriculum, you will likely find many opportunities to take in museums and galleries anywhere in the world. See the Center for International Education for all program options.
Keep it a little closer to home?
If international travel is not your interest, you don't have to cross the ocean to have enriching cultural experiences. UW-Eau Claire is among 200 universities that participate in the National Student Exchange Program (NSE). This unique opportunity allows Blugolds to study for a semester at another university while still paying UWEC tuition. With several sites in 49 states, you will have no problem finding one that sparks your interests.
Frequently Asked Questions

Are there study abroad opportunities?

While our department does not specifically offer study abroad courses, many of our students have taken art and art history courses abroad in countries such as Japan, Italy, Australia, and France. You can work with the Center for International Education to not only learn what options are available, but also to determine if a course you take may be able to count towards your degree.

Will studying abroad slow me down?

If you want to study abroad, you should start planning as early as possible. A well-prepared plan may mean you won't delay your graduation.