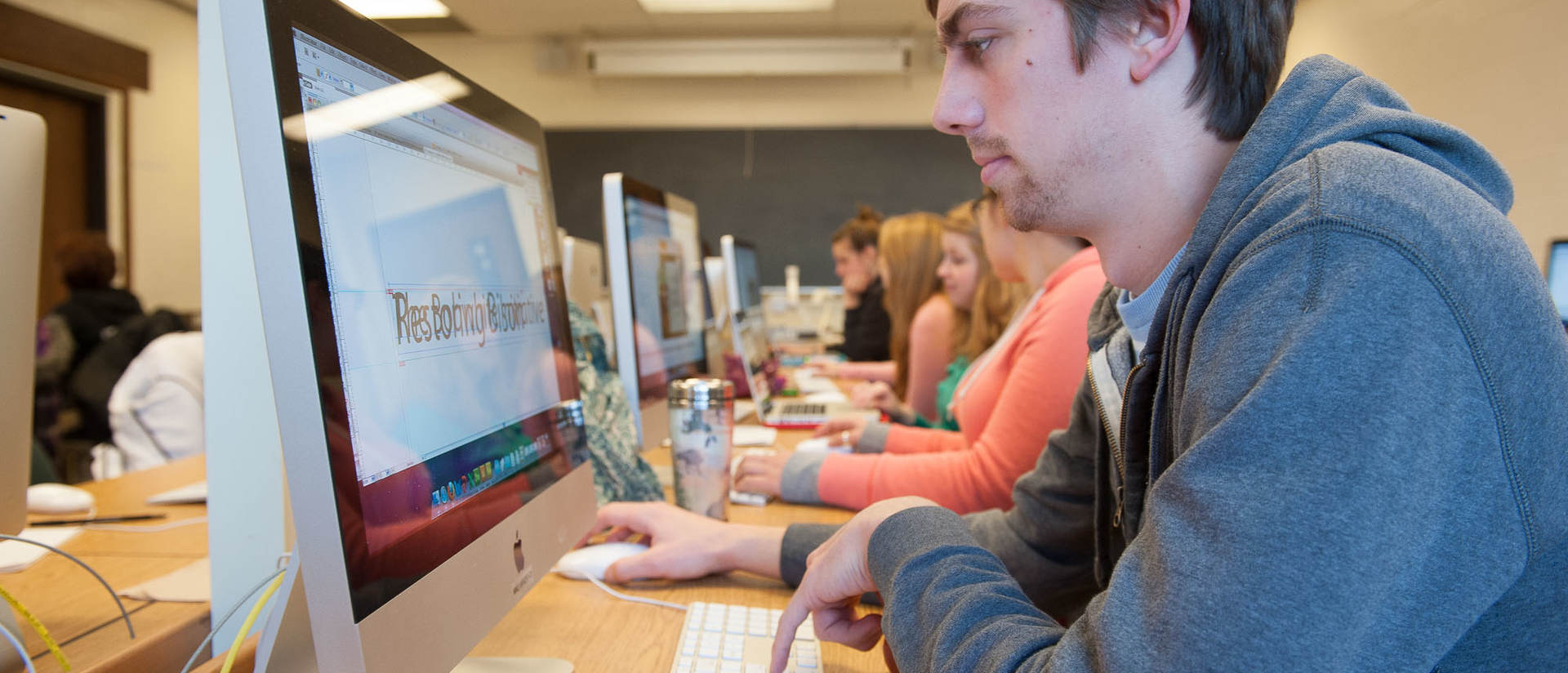 Investing time in an internship can increase the value of your education by providing experience in a business environment. By expanding community networks and building a professional portfolio, students create an advantage where they are more likely to gauge interest from potential future employers.
Other benefits of internships include the opportunity to earn money or to have an unpaid position that could potentially fulfill the university's service-learning requirement. Students can also earn credit for an internship in the department by registering for the ART 498 course.
Many students, graphic design majors especially, are able to secure internships right here on campus as academic departments and programs often fill design needs with student staff. If you have an idea for an internship, you can always talk with a faculty member about ways to make it a reality.
The Art + Design Department encourages you to check out the resources available through Career Services and to sign up for a student account on Handshake. Search it regularly for internship opportunities! Current students can also use the Internship Proposal Form to begin the process of enrolling in ART 498.
Community networking: Does your business need an intern?
Eau Claire has a growing and thriving interest in supporting the arts. For paid opportunities, connect with Art + Design by joining Handshake - UW-Eau Claire's online job board and database. Any type of position can be posted here and all university students can access it. Using registration, select "Sign Up for an Account", choose "Employer", and then fill out your information. Once you are a part of Handshake, you can post your internship!
For all other opportunities, we encourage reaching out to our department by sending all requests to our general email to be forwarded to our majors and/or minors as well as any relevant faculty. Provide as much detail about your internship as possible along with appropriate contact information.