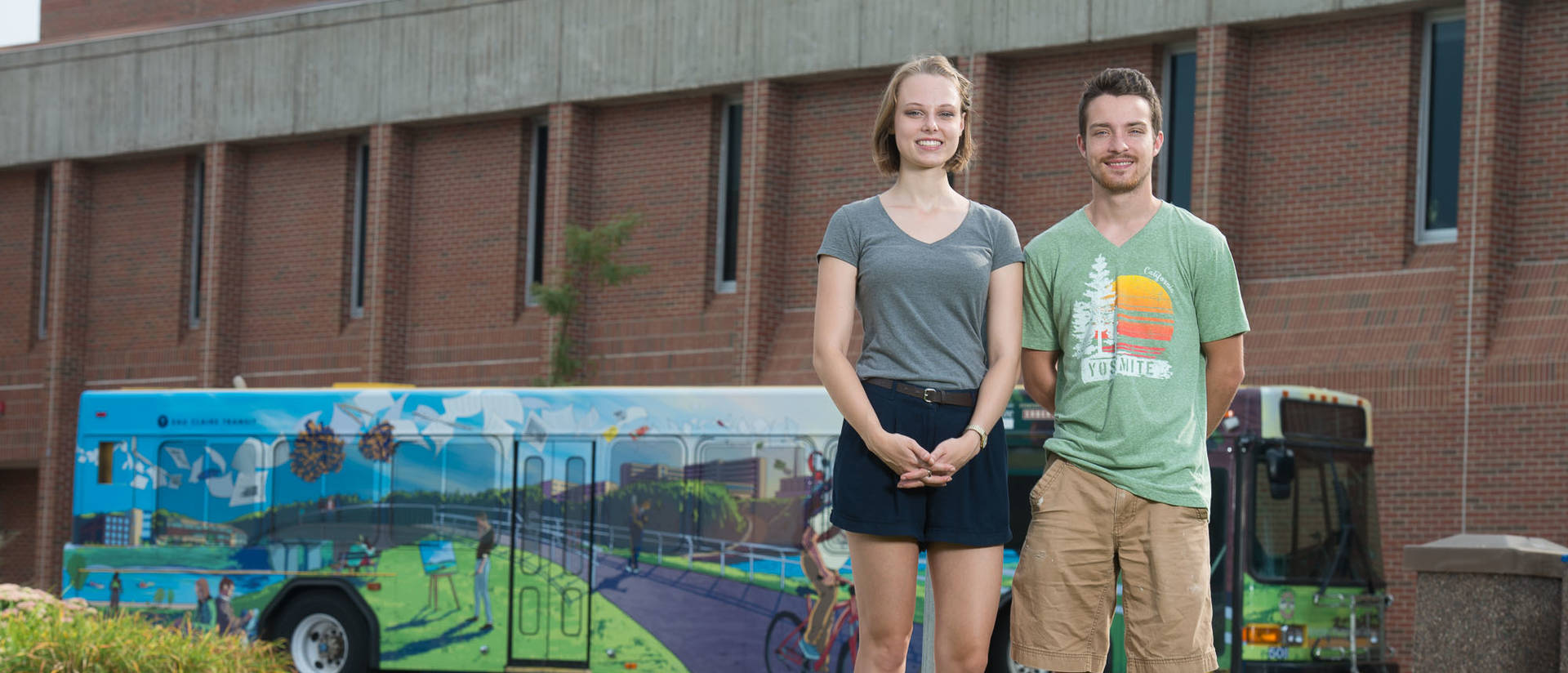 Learning outside the lines
In the Department of Art + Design, our students continually prove the old adage that we "learn best by doing". Although the classrooms and studios are central to the student experience, it's the wide diversity of additional learning experiences that really gives our students an edge.
What kinds of opportunities are we talking about? Almost too many to count, but here are some great examples of what students gain in addition to classes:
Workshops with visiting professional artists, and the chance to learn form their experiences.
Internships on and off campus, providing insight into the business side of art and design.
Student organizations that are both social outlets and avenues to produce, sell, promote and publish works of art.
Field trips and immersion experiences that expose students to artistic communities, museums, and studios with working professionals.
In other words, as a Blugold student of art and design, we want you to color outside of the lines of the classrooms. That's where the magic happens!
The trip to New York City was both refreshing and exciting, but most of all it was enlightening. Seeing the works of the past masters and the works in the Chelsea galleries was incredibly inspiring — I've been motivated about making art ever since. My passion certainly was bolstered tremendously by this trip, and it has changed me for the better.