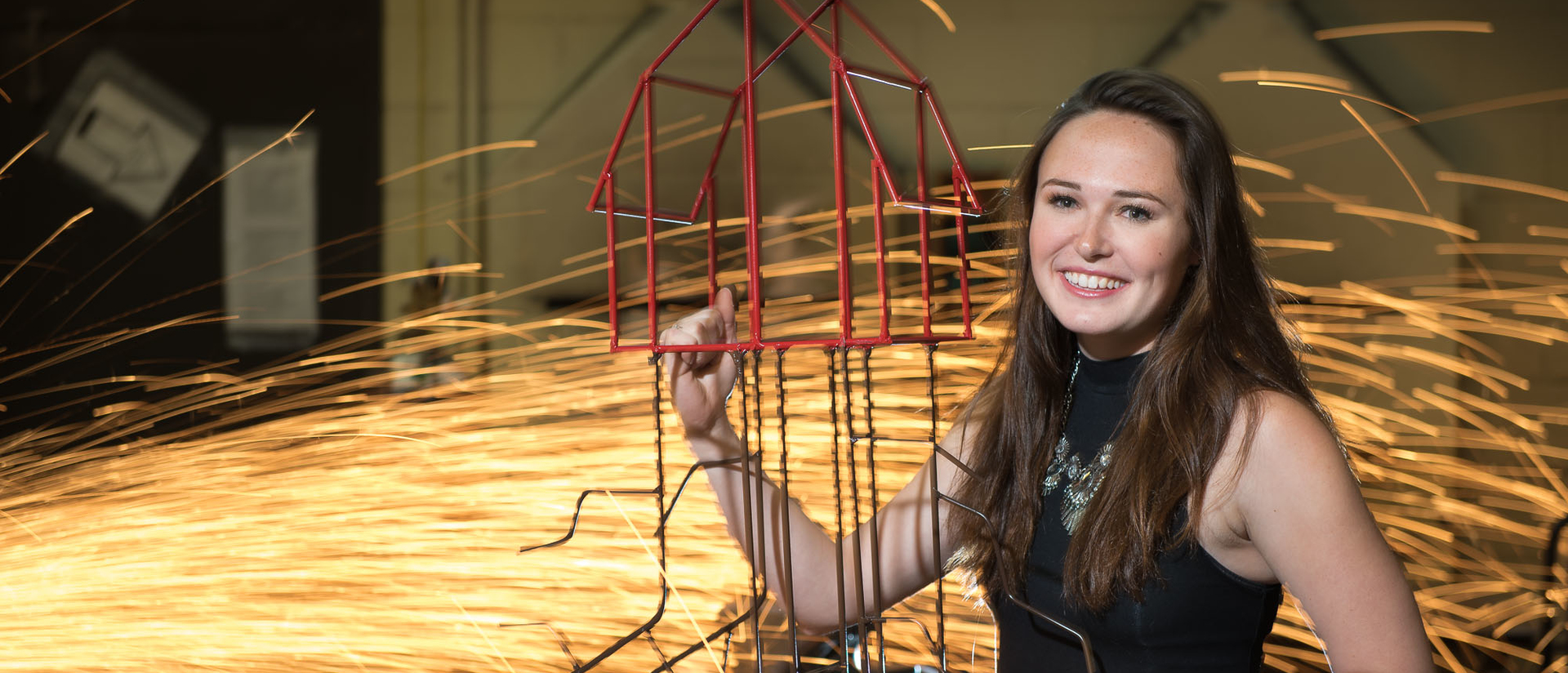 What can I do with my degree in Art + Design?
In addition to their creative visual talent, graduates in the fine arts have become equally known for their entrepreneurial skills. From eCommerce websites like Etsy, Amazon, and eBay to social media promotion on Facebook, Instagram, and Pinterest, artists are finding a myriad of avenues to successfully and globally promote and sell their work. And that's just about income from selling one's own work. There's so much more!
Major employers of visual arts graduates
All organizations needing graphic design of any kind
Government or private museums and galleries
Auction houses
Photography studios
Public and private art schools
Arts councils
Advertising agencies
Media production and publication companies
Where are Blugold art and design grads working? Examples:
Associate professor, University of Montevallo
Art director, Curb Crowser Design, MSP
Designer, Worrell Design, MSP
Senior art director, Best Buy Corporation, MSP
Art director, Target Corporation, MSP
Senior art director, Ulta Creative Inc., MSP
Gallery Assistant, Leavin Gallery, Los Angeles
Assistant professor, Virginia Commonwealth University
It's much more than a profession or career — being an artist is a life. One must be prepared to engage in the work in a very deep way compared to other paths they may take. Art & Design at UWEC helped me to understand that in a fundamental way — they encouraged my passion for both art and teaching and aimed to expose me to what it truly means to be a contemporary working artist. I had numerous excellent teachers in my time at UWEC and reflect on my education in the department with a lot of gratitude.