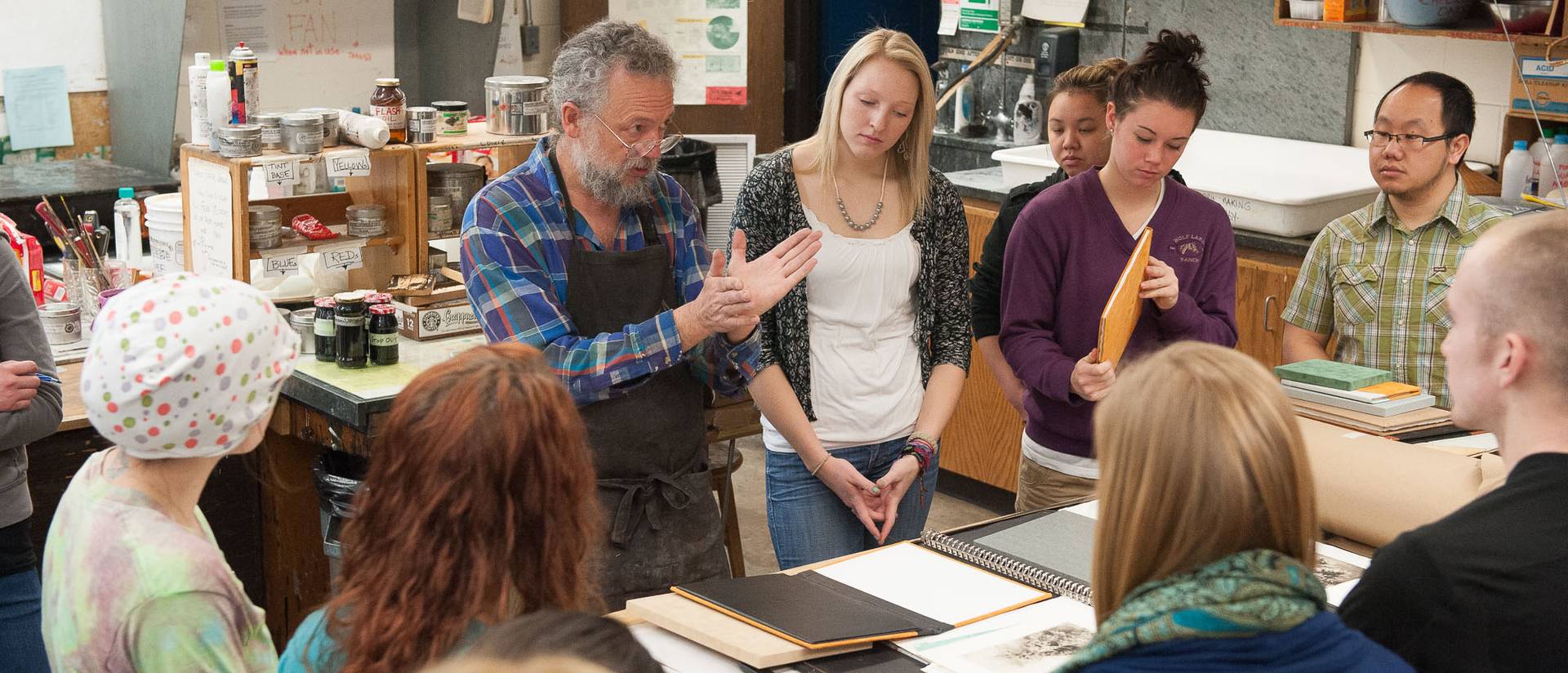 Mission Statement of Art & Design
The Department of Art & Design supports a contemporary and comprehensive visual arts program. We endorse:
Introduction to visual learning through foundation courses.
Experience with two, three, and four dimensional art.
Exploration of a variety of media.
Expanded knowledge and skill in individual areas of interest.
Awareness of the theories and world history of art.
Participation in national and international contemporary art.
Employment of imagination and innovation as global citizens.
Our diverse and inclusive curriculum promotes a body of knowledge that serves individual needs and challenges the minds of our students. We embrace our responsibility as an integral component of a public liberal arts institution and of our local and regional communities. Our program advances the university's mission and its liberal education learning goals.