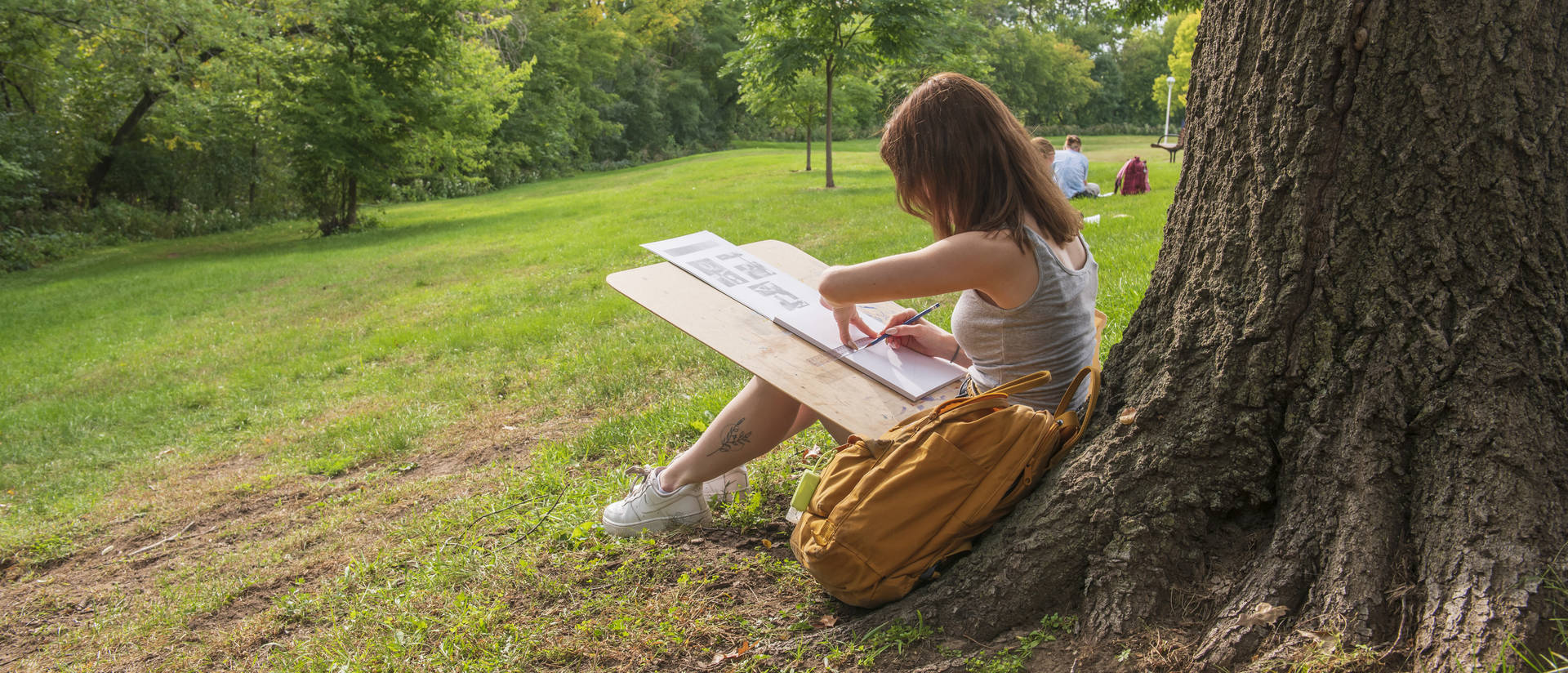 Create, collaborate, and carve out your future in the arts
Today's technologies have created a whole new environment and demand for creativity and innovation. In our program, we stress the conceptualization of new ideas, which are needed when interpreting the world in this new global era. Technology with a relevant interpretation has helped to increase both the avenues for artistic expression and the audience for it as well.
Every medium for expression, from phone apps and television, to computers and video games, to tablets and laptops — these all require the production of visuals created by artists. In addition, the web-based markets for selling one's own works of art have made creative endeavors more direct and efficient.
"Art must be life - it must belong to everybody." - Marina Abramović
With any area of study you choose, you will see how art is integral to the economy of the future. The Department of Art & Design at UW-Eau Claire can help you to enter that economy, while fostering your aesthetic intuition and skills on the path to meet your career and artistic goals. The liberal arts studies programs offered at UW-Eau Claire increase your ability to synthesize and make necessary connections between your artistic voice and an ever-changing, global workforce.
Faculty and staff have a genuine interest in the well-being and growth of their students. They consistently make an effort to connect with us as individuals, treat us as fellow creative makers, and work hard to provide opportunities and engage us in the curriculum and outside of traditional classroom settings.