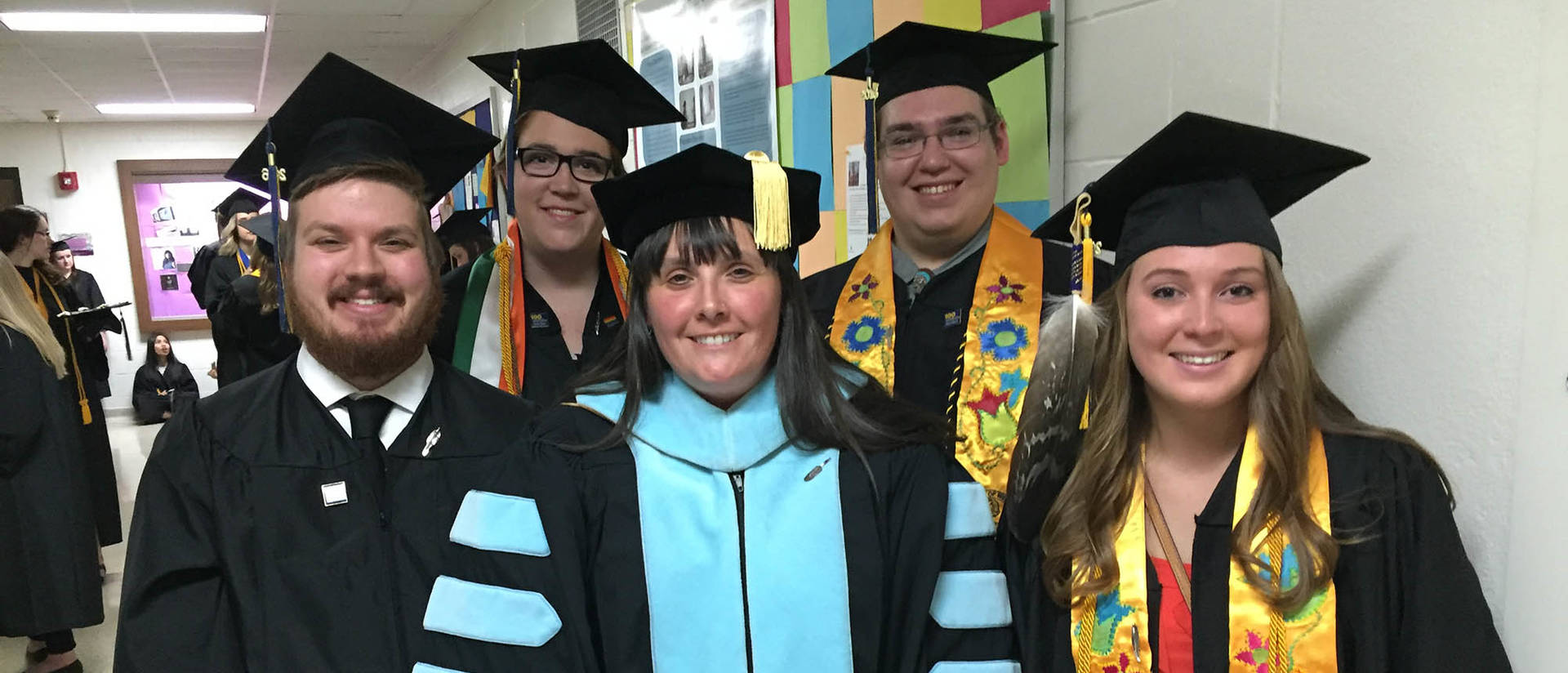 A formal education in American Indian Studies can prepare you for a career with government agencies, non-profit organizations and businesses. A bachelor's degree might qualify you for a position as a teacher, reservation official or government employee. With an advanced degree, you may seek employment as a professor, museum curator, data analyst or lobbyist.
In a liberal arts context, most majors do not translate directly into a specific career path. Rather they give marketable skills that are important in a range of career paths and graduate programs.
An American Indian Studies degree will equip you with the following transferable skills:
strong written and oral communication skills
critical thinking and analysis
knowledge about human behavior and institutions
cultural competency
ability to work effectively with diverse populations
capacity to analyze racial impacts of law and public policy
excellent research skills
team-building and group-centered leadership skills
Support American Indian Studies
Whether you are an alum, a community member, a native or a non-native supporter of American Indian Studies, we always appreciate any financial support for the program, which goes toward providing the immersion, internship, research and field study experiences that make this program so effective.
Stay connected to campus

In addition to staying in touch with the faculty in AIS, who always want to hear from you and encourage your visits to AIS events, the Blugold Alumni Association offers many events and opportunities to stay connected to the larger campus community. Once a Blugold, always a Blugold!