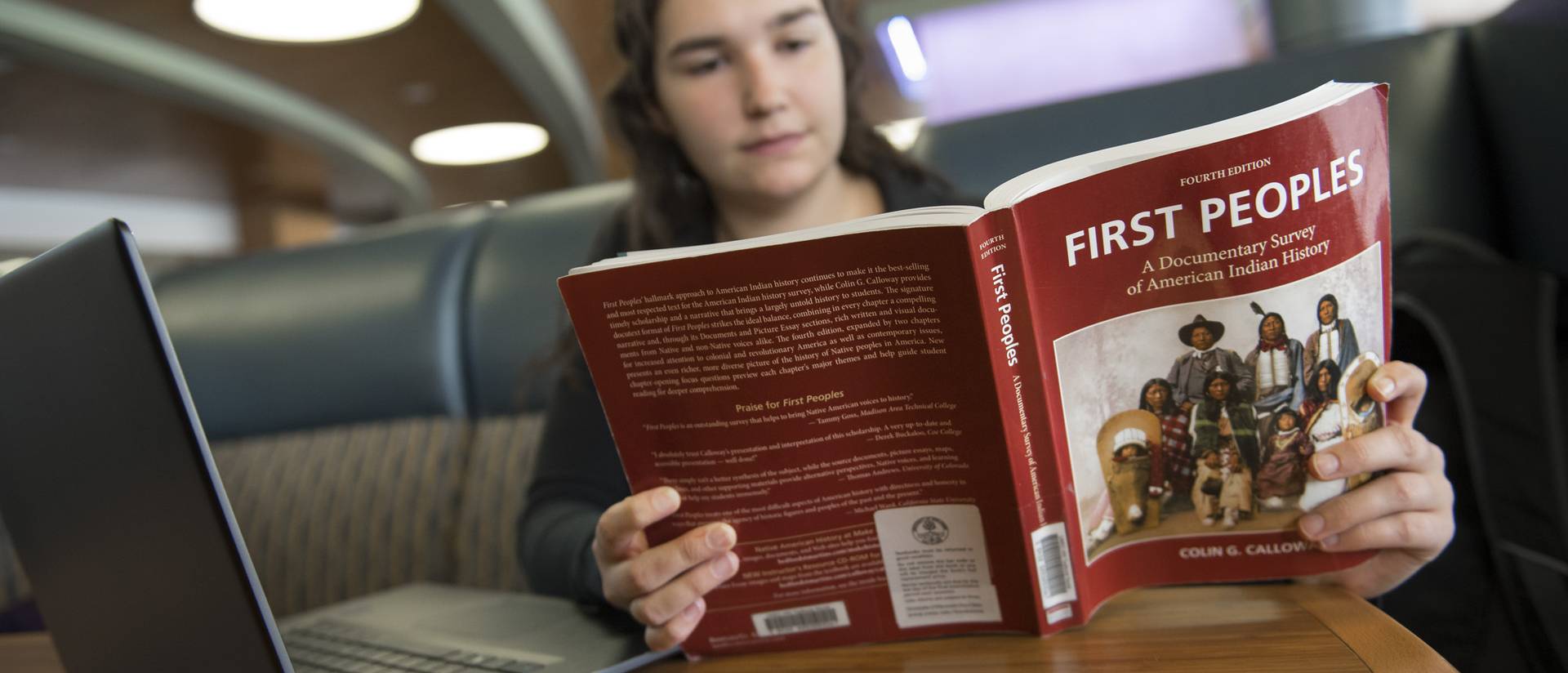 Tailored to your interests
The American Indian studies program is committed to the in-depth study of cultures, values, history and contemporary life of Indigenous nations and peoples of North America. Through a blend of courses of various disciplines and interactions with American Indian professionals, elders, and peers, students will enhance their knowledge and understanding of the distinctive lifeways, politics and histories of a number of tribal nations.
The American Indian studies department offers the following programs:
American Indian Studies, BA or BS Program type: Major; Minor; Certificate Delivery: On Campus Campus: Eau Claire Campus

Explore the history, culture and values of the Indigenous tribal nations of the U.S. with a bachelor's degree in American Indian studies.

View Program Apply
View all UWEC academic programs
The American Indian studies minor helped me learn how to discuss current issues regarding not only my tribe, but others as well. It encouraged me to consider different points of view on important issues.