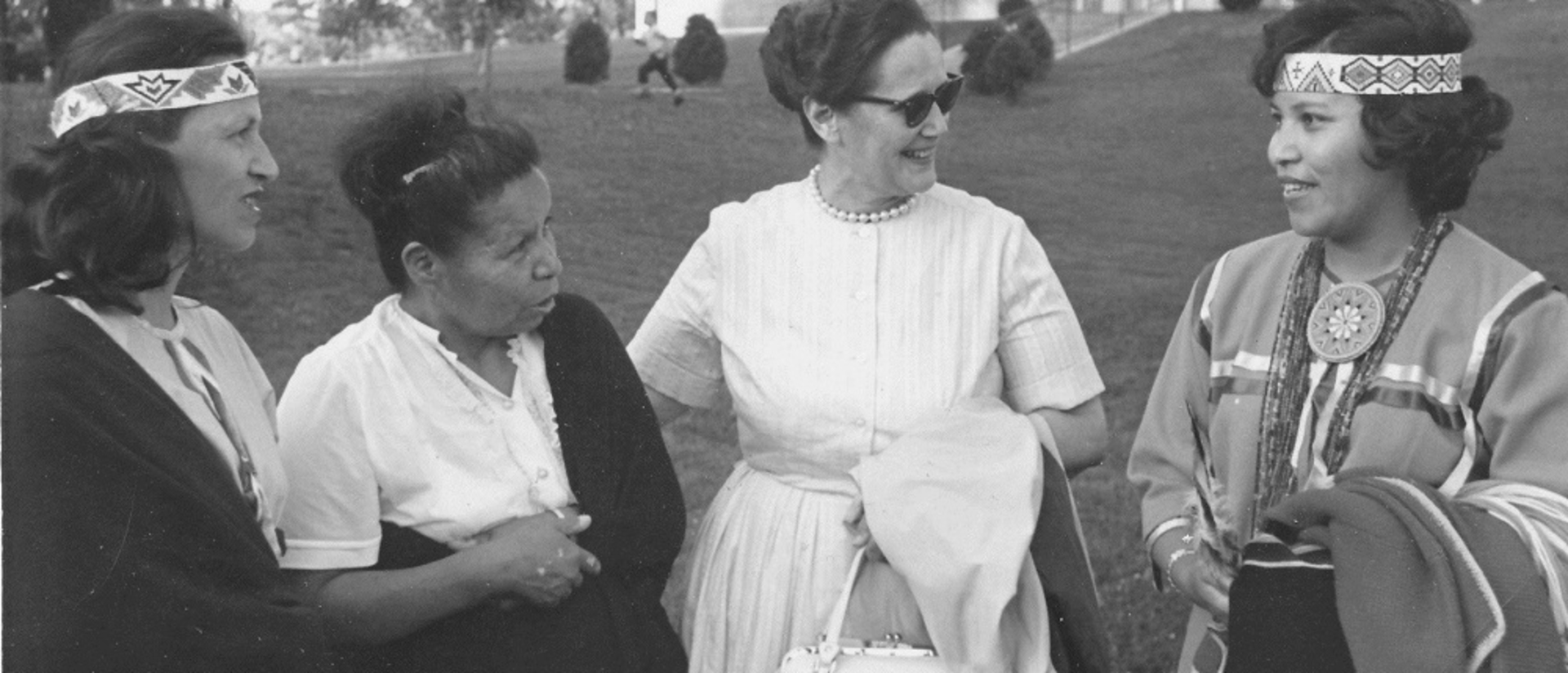 In 1976 a minor course of study in American Indian Studies (AIS) was established that featured courses in anthropology, art history, education, English, geography, and history.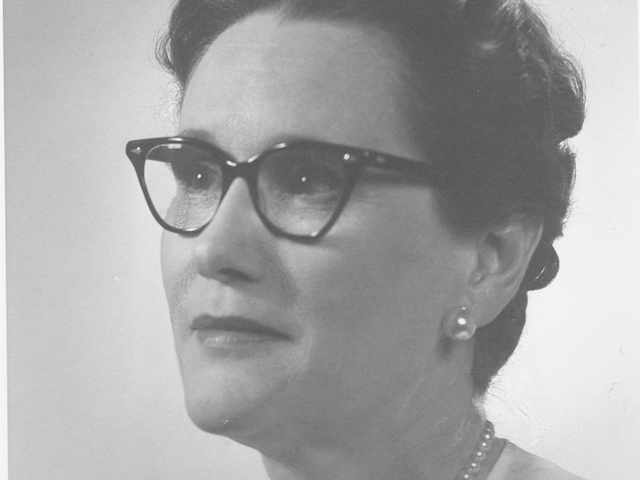 The response was enthusiastic, and almost immediately discussion turned to the development of an AIS major. The process involved needs and interest assessments, proposals to departmental and campus-wide committees and, finally, proposals to the UW Board of Regents. It was long and arduous process, but in April of 1996 the American Indian Studies Committee at UW-Eau Claire celebrated the establishment of the new major course of study. This program accepted students for the first time in the fall of 1996.

Veda Stone, UW-Eau Claire emeritus faculty, is remembered for her work in the development of this program. Stone was an inspirational figure throughout the development of the AIS Major at UW-Eau Claire. Her hard work and determination were the foundation and driving force behind many people's efforts, and she will be remembered kindly by all of us.
Who was Veda Stone?
After several years as a teacher and social worker, Veda Stone's dedication to American Indian issues was acknowledged by the Bad River Band of Lake Superior Chippewa Indians in 1961 when they formally adopted her and gave her the name "Beneshiohgezhegokway" (Thunderbird Sky Woman).

In 1973 she was recognized by the National Indian Education Association for "outstanding and dedicated service." She went on to be recognized by several tribes, organizations, and governmental agencies for her work. Her list of accomplishments and awards is an extensive one, but still does not fully acknowledge the special way in which she touched the lives of all that knew her.

During the 1960s and 1970s, Native Americans around the country demanded self-determination and better education from the United States government. Veda Stone brought the national protests to Northwest Wisconsin in hopes of bettering the lives of Native Americans. Beginning in the 1960s and lasting until her death in 1996, Stone developed numerous organizations and programs designed to help educate the state's Native Americans. Stone's influence over individual Native American students who attended college was profound and many Native Americans still think of her fondly. This research paper emphasizes Stone's work with Native Americans and analyzes how her influence affected those living in the state of Wisconsin throughout the second half of the twentieth century.

In 1961, Stone helped Wisconsin tribal leaders establish the Great Lakes Intertribal Council (GLITC) because of a need for sovereignty and self-determination among tribes in Wisconsin, Michigan and Minnesota. Stone was most active on the education committee. The main goal of the education committee of GLITC was to "work for education opportunities for all Wisconsin Indian youth."

In 1970, Stone established an American Indian Studies Program at the University of Wisconsin-River Falls, which she followed with the establishment of similar programs at Mount Senario in Ladysmith and the University of Wisconsin-Eau Claire in 1974 and 1976, respectively. Stone's work at the University of Wisconsin-Eau Claire included serving as director for the American Indian Studies program until 1978 and as the coordinator for the Arts and Sciences Outreach program from 1982 until her retirement in 1985. Even after Stone retired, people found her at the University of Wisconsin-Eau Claire campus working with Native American students.

Stone worked to increase enrollment of Native Americans and also got involved with students' personal lives. Students and faculty alike viewed her as an extraordinary person deeply devoted to the education of Wisconsin's Native Americans. Students also viewed her as a mentor because she pushed them to excel in their studies. According to Denise Sweet, '85 English literature alumna, "Veda expected a good deal more from us than what we expected from ourselves."

Veda Stone passed on in January of 1996, at the age of 89.