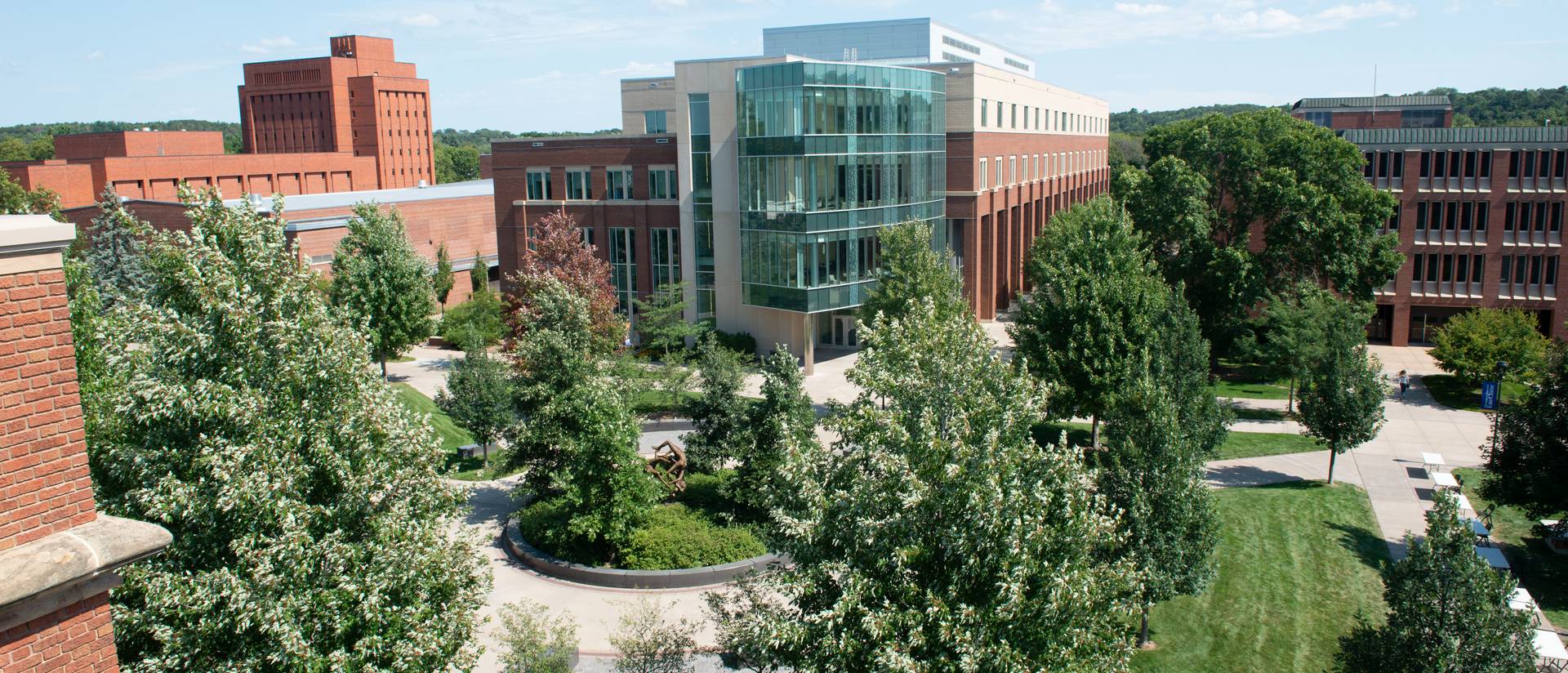 UW-Eau Claire campus arboretum was established in 2016 with the Centennial - One Hundred Trees Project. The one hundred trees planted on the campus during the university's centennial year (2016), became the foundation of the campus arboretum.
Creation of the arboretum was one of several steps that led to UW-Eau Claire's designation as a Tree Campus Higher Education
college by the Arbor Day Foundation. In earning the designation, UW-Eau Claire also established a campus tree advisory committee, a campus tree care plan, dedicated annual expenditures for its tree program, an annual Arbor Day observance and a student service-learning project related to tree initiatives. The online tree locator map was created with GIS technology assistance from Martin Goettl of UW-Eau Claire's geography and anthropology department.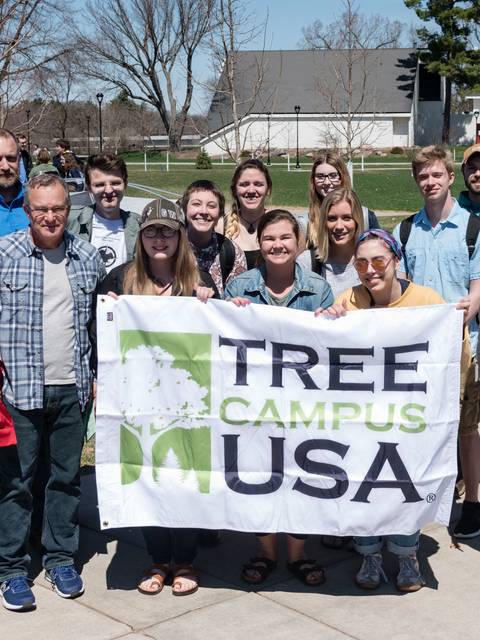 Open to the public, the arboretum consists of 177 acres of developed land plus 230 acres in the Putnam Park natural area that surrounds the campus. The campus grounds department has formally identified over 100 species of trees, 70 shrubs and 200 perennials. We are currently creating an inventory of all the trees located on campus through student service-learning projects.
The UW-Eau Claire Arboretum has been accredited at Level One through ArbNet, a global network for tree-focused arboreta.
Read about Our Mission, print out our Campus Tree Walks (below), explore our Tree Species Map (below), or contact us for more information.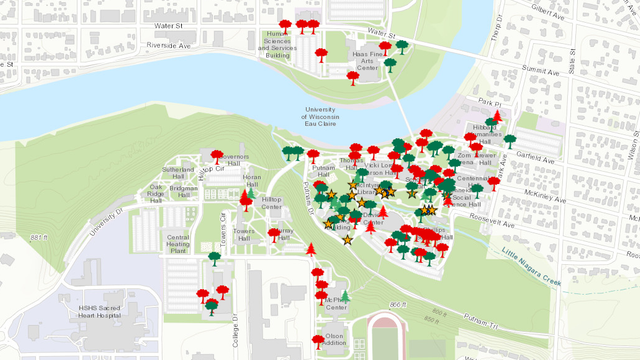 Related Documents

Invasive Species Tour - July 24, 2019