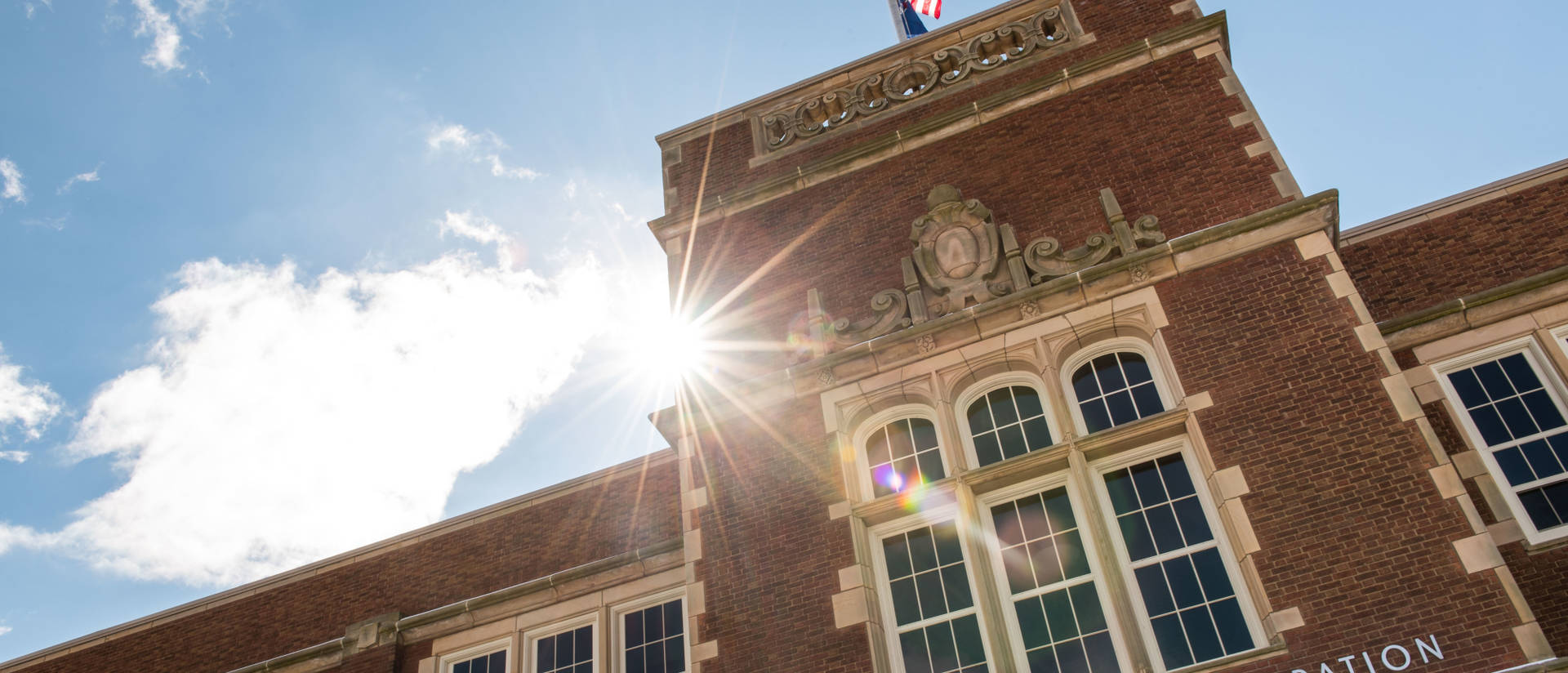 A Bold Future - 2025 Strategic Plan
Our university communities are looking forward to 2025 with boldness. Over the past year hundreds of faculty, students, and academic and university staff members have shared their ideas, reviewed draft plans and envisioned together the university we can be.
Our final 2025 University Strategic Plan is ready for review. Please read the summary and full plan below.
Our Mission

We foster in one another creativity, critical insight, empathy and intellectual courage, the hallmarks of a transformative liberal education and the foundation for active citizenship and lifelong inquiry.

We fulfill our mission through a pervasive university commitment to provide:

Rigorous, intentional and experiential undergraduate liberal education for life and livelihood;
Strong, distinctive professional and graduate programs that build on and strengthen our proud tradition of liberal education;
Multicultural and international learning experiences for a diverse world;
Exemplary student-faculty research and scholarship that enhance teaching and learning;
An inclusive campus community that challenges students to develop their intellectual, personal, cultural and social competencies;
Educational opportunities responsive to the needs of our communities, state, region and beyond; and
Academic leadership in transforming liberal education.

The University offers undergraduate programs and degrees in the arts, humanities, social sciences, health sciences, sciences, select engineering fields, education, nursing and business. The institution also offers graduate programs related to areas of strength within the institution, including business, education, nursing, human sciences, humanities and sciences.

UW-Eau Claire mission statement amended by UWS Board of Regents Res. 8623, adopted 11/8/2002; Res. 9774, adopted 6/11/2010; and Res. 10716, adopted 6/10/2016.
Our Vision

We are noted for rigorous, integrated, globally infused undergraduate liberal education and distinctive, select graduate programs. We are leaders in preparing students for lifelong contributions to society through career, service and personal achievement.
Our Values

Leadership
Diversity and inclusiveness
Innovation and continuous improvement
Stewardship and sustainability
University Planning Committee Members

The University Planning Committee is appointed by the chancellor to oversee strategic planning at the university.

2023

Nikki Andrews, Director (Enrollment Management)
Ann Aschenbrenner, Assistant Professor (Nursing, College of Nursing and Health Sciences)

2024

Jidong Zhang, Assistant Professor (Accounting and Finance)
Saori Braun, Associate Professor (Kinesiology)

2025

Greg Kocken, Head of Special Collections and Archives, Associate Professor (McIntyre Library + History)
Alex Schultz, Project Coordinator (Facilities Planning and Construction)

2026

Rochelle Hoffman, Student Affairs Program Specialist (Student Support Services)
Jarrod Hines, Associate Professor (Psychology)

2022-23 - Serving from UWEC – Barron County

Troy Kozma, Chair, Professor and Academic Chair (Philosophy and Religious Studies)

Ex Officio

University Senate Chair
University Staff Council Chair
Director of Institutional Research
Vice Chancellor for Finance and Administration
Student Senate President

Staff

MJ Brukardt, Special Assistant to the Chancellor, Executive Director of Marketing and Planning
Corry Mahnke, Events and Special Projects Coordinator, Office of the Chancellor
University Planning Committee Meeting Minutes
EDI Strategic Plan
The EDI Strategic Plan is a commitment that we make for ourselves and for the entire campus to help make our university community more equitable, diverse and inclusive. Everyone across our campuses has a stake in EDI and a role to play. And in order for this plan to be effective, we need to hear from everyone.
2025 EDI Strategic Plan Preliminary Report
The committee's preliminary report outlines findings from the feedback and data that was collected by the committee during the preliminary phase over Summer 2020. This report provides foundational themes that will inform the next phase of our committee's work as we reach out to campus stakeholders to begin identifying action items that will be included in the EDI Strategic Plan.
EDI Strategic Plan Committee Members

Co-Chairs

Dang Yang, Director, Office of Multicultural Affairs, Office of Multicultural Affairs
Heather Ann Moody, Ed.D, Assistant Professor, American Indian Studies
Anjela Wong, Ph.D., Associate Professor, Education Studies

Members

Elizabeth Glogowski, Ph.D., Associate Professor, Materials Science + Engineering
Karen Callaway, Ph.D., Human Resources Representative, Human Resources
Susan Kajsiab Vang, Admissions Counselor, Admissions
Caitlin Lee, Equal Opportunity Specialist, Affirmative Action
Shanise Walker, Ph.D, Assistant Professor, Department of Mathematics
Kallie Friede, Associate Student Services Coordinator, Gender & Sexuality Resource Center
Nikolaus Spittlemeister, Student, UW-Eau Claire
Kong Pheng Pha, Ph.D., Assistant Professor, Critical Hmong Studies + Women's, Gender, and Sexuality Studies
Melissa Kozma, Ph.D., Senior Lecturer, Philosophy & Religious Studies + Women's, Gender, & Sexuality Studies Affiliate
Jayne Blodgett, Interim Dean - University Libraries, University of Northern Colorado
Vincent Segovia, Student, UW-Eau Claire
Pajyeeb Lo, Student, UW-Eau Claire – Marshfield
Demetrius Smith, Ed.D, Program Director for EDI, Division of Equity, Diversity, Inclusion, & Student Affairs
Sudeep Bhattacharyay, Ph.D., Associate Professor, Chemistry Department
Linda Brunner, Academic Department Associate, Special Education and Inclusive Practices + Education Studies
EDI Strategic Plan Charge
What we have the audacity to envision, we have the power to make reality.
Sustainability and Climate Action Task Force
Our campus community is strategically positioned to be a regional leader in the areas of sustainability and climate action – something we have proved over the last several years. From the native plant species on our beautiful campus, to environmentally-centered curriculum, to cutting carbon in our buildings.
But we still have work to do. We want to make our buildings more energy-efficient, provide support to faculty members who want to expand sustainability and climate action topics into their courses, and strengthen our leadership and student engagement in this area.
Recommendations from the Sustainability & Climate Action Task Force
We want to position UW-Eau Claire campuses as regional leaders in sustainability and climate action education, engagement and programming. View our recommendations below on how we might start this process.
View Sustainability & Climate Action Task Force recommendations
Sustainability and Climate Action Task Force Committee

Co-Chairs:

Karen Mumford (faculty chair), Associate Professor and Director, Watershed Institute
Tony Rongstad (university staff chair), Sustainability Analyst, Facilities Maintenance
Lauren Becker, Environmental Geography major, American Indian Studies minor, Director of the Student Office of Sustainability

Faculty Members:

Jim Boulter, Professor of Chemistry, Watershed Institute for Collaborative Environmental Studies faculty
Tarique Niazi, Professor of Environmental Sociology, Watershed Institute for Collaborative Environmental Studies faculty
Lauren Wentz, Associate Professor of Biology, UW-Eau Claire Barron County

University Staff Members:

Kristina Beuning, Greenhouse and Animal Care Manager, Department of Biology
Jackie Lee, Academic Advisor, Advising, Retention and Career Center
Cory White, Assistant Track and Field Coach (part-time), Safety, Health and Environmental Specialist, Phillips-Medisize (full-time)

Student Members:

Katrina Kawak, Environmental Public Health major, Chemistry minor, Women's Studies certificate, Intern for Gender and Sexuality Resource Center, previous student manager of the Student Office of Sustainability
Maddie Loeffler, Environmental Geography major, American Indian Studies certificate, Secretary of the Geography and Anthropology Club, member of the Art Student Associatio

Xcel Energy:

Oscar Brandser, Accounts Manager

City of Eau Claire:

Ned Noel, City Planning Office

Support:
Sustainability and Climate Action Task Force Charge