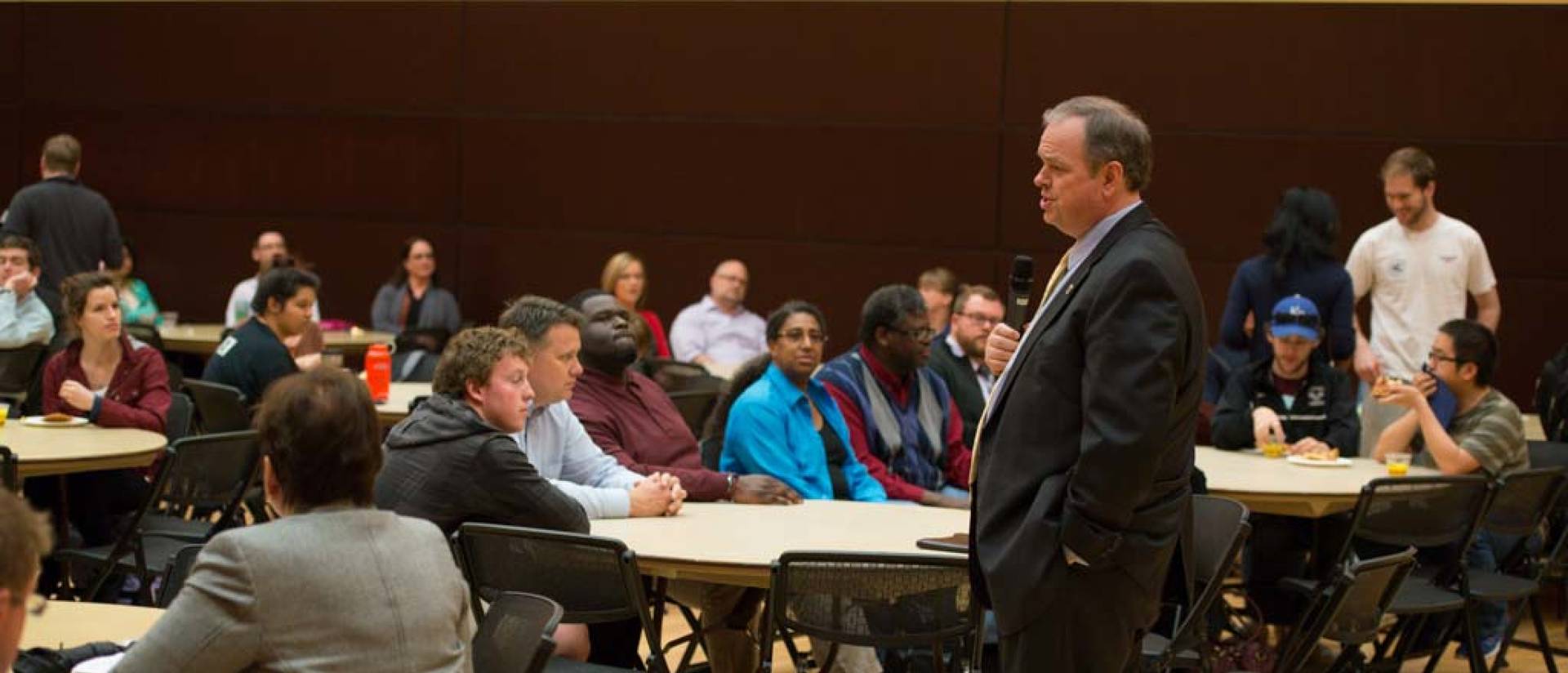 Students and all members of the university community have an opportunity to discuss issues directly with Chancellor James Schmidt, members of his executive staff and other administrators at the Chancellor's Roundtable. Discussions take place once a month during semesters, from 12-1 p.m. in Davies Center. Brown bags are welcome, and free pizza, desserts and refreshments are also available. Admission is free and open to all. The program is sponsored by the UAC and hosted by the leadership society Mortar Board.
If you have any topics you would like discussed at the next Chancellor's Roundtable please contact us at uac@uwec
---
Chancellor's Roundtable: 2019-2020

Chancellors Round Table: Have your voice heard by campus administration on important campus issues!


October 1
2020-2025 Master Plan
Centennial Hall 1704

October 23
Blugold Dining
Centennial Hall 2804
Free Lunch provided by Blugold Dining

December
Centennial Hall 2804
---