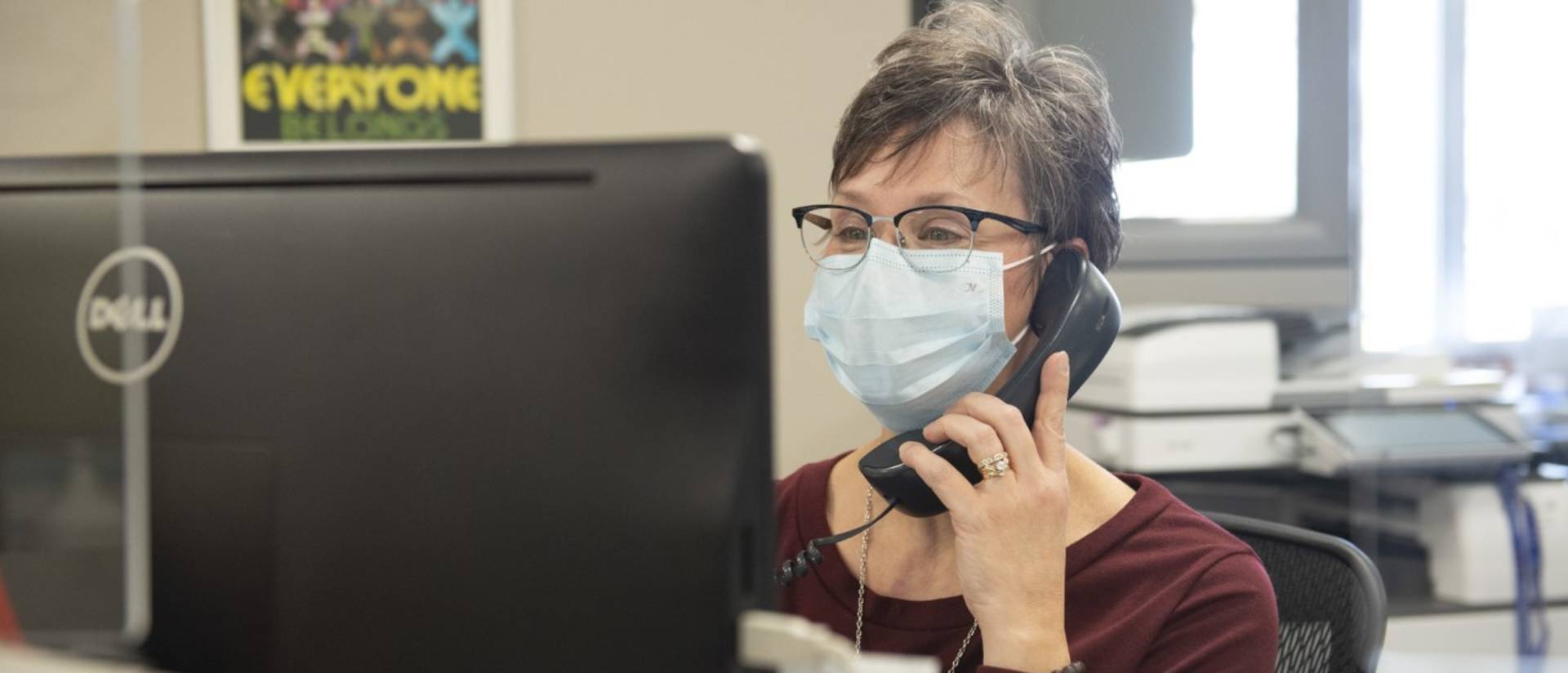 Now offering virtual appointments!
We are offering a wide range of services and appointments regarding illness, injuries, mental health, among other concerns. Please contact our staff at 715-836-5360 to schedule an appointment. We are also available by e-mail at shs@uwec.edu.
If you feel you are having a medical emergency, please CALL 911.
Virtual Appointments
Due to the COVID-19 pandemic, some appointments may be completed virtually using Microsoft Teams or televisit via phone. When scheduling your appointment, please ask about virtual options. Rest assured, Student Health Service is currently following state and national guidelines to ensure your safety during the pandemic.
Preparing for your Virtual Appointment

Tips to get the most out of your virtual appointment:

Become familiar with the software used by Student Health Service.

We currently use Microsoft Teams for virtual appointments.

Ensure you have the Teams app downloaded and ready for use. This can be found within the Office 365 apps after logging in to your UWEC account.

We also use mySHS, your patient portal, for surveys, forms, and secure messaging.

You should receive an e-mail indicating your have a message in mySHS.
For Mental Health appointments, please complete the following surveys:

GAD-7
PHQ-9
Please complete any additional surveys that are requested.

If this is your first appointment with SHS, please complete the following three forms:

Consent to Treat
Health History
Privacy Practice

Please do NOT e-mail SHS directly with specific medical questions. Please call SHS at 715-836-5360 with any questions.

Ensure your space and equipment are adequate for an appointment.

Consider a well-lit and quiet area.
Consider using headphones.
Attempt limit distractions during your appointment.
Ensure your cell phone, computer, or tablet are fully charged and updated prior to your appointment.

Be aware that a virtual appointment should be treated like in-person appointments.

Plan to be a few minutes early to your appointment and ready to talk with your health care provider/team at the time of your appointment.
Consider making a list of questions or topics you would like to discuss.
Understand that technology and schedules can change. Please be flexible and have patience as we want to provide you with the best quality care possible!