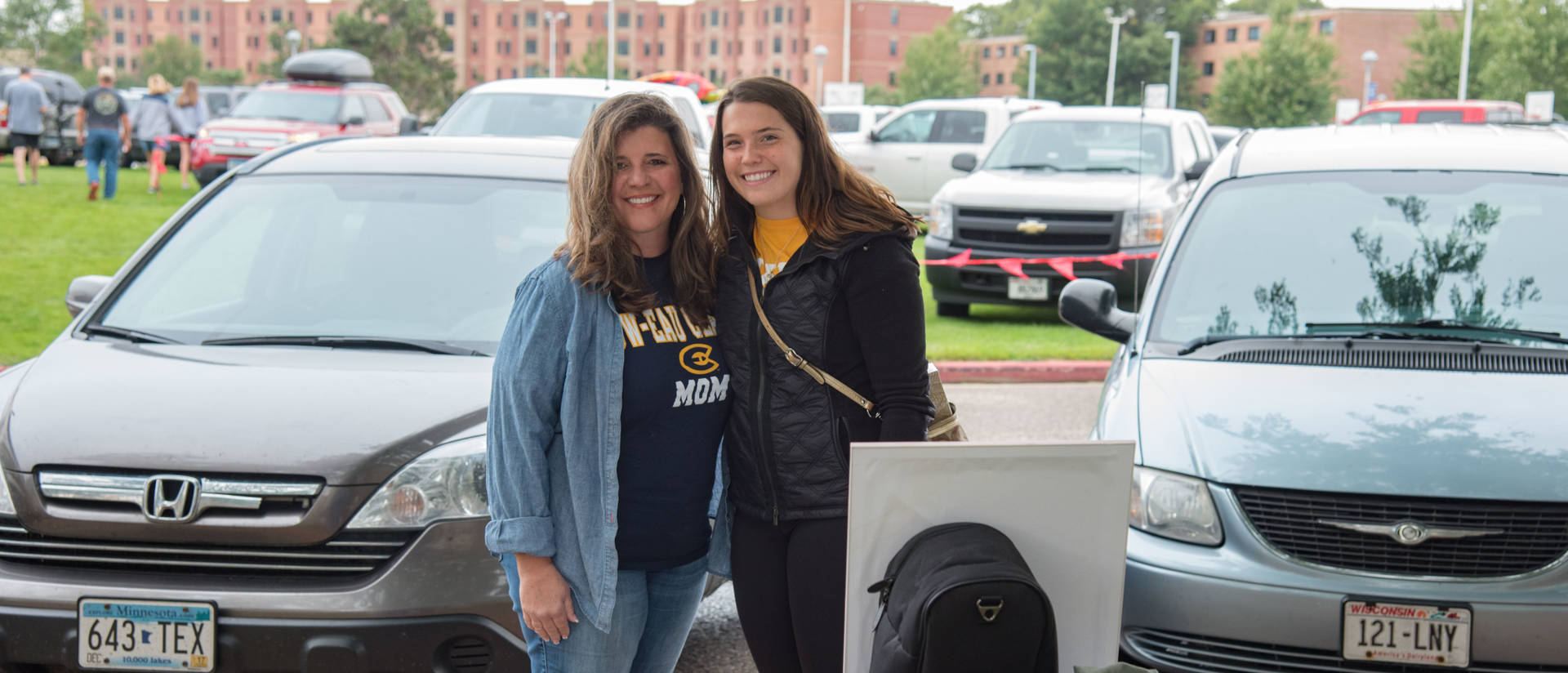 At Student Heath Services we are here to ensure your student's success and well-being. We offer quality health care at low to no-cost. As you explore UWEC, you may be curious about how this all works. Below you'll find information on our most asked about topics. Here are the answers to our frequently asked questions. Please contact us with any other questions you have.
Confidentiality

For students who have reached the age of 18, we are legally required to keep their medical information confidential. We cannot provide parents with any of their student's health care patient status or information/records without signed consent from your student. Signed consent can be found under Health Resources>Forms>Authorization for Disclosure of Medical Records.

Please be aware the signing of the disclosure does not ensure complete access to your students health information/records. In the case of a medical emergency where there may be an issue of harm to self, harm to other and/or of life or death, we may contact you without the consent of your student.
Health Insurance

Student Health Service is funded primarily by the student segregated fee, which is paid along with each student's tuition. Most office visits are provided without additional cost to the student. Small fees may be charged for some visit types, lab work, medicine, procedures and supplies.

Student Health Service staff work to keep prices affordable on a student's budget. We do not bill insurance; we are able to provide a receipt which can be submitted for reimbursement*. Your student has the right to ask the cost of an service before receiving it. Fees are preferred to be paid at the time of service, but payment may be paid within 30 days of service before a late fee is charged. Student Health Service accepts cash, check, credit, debit, and the Blugold card. You will not know about charges incurred here unless your student, notifies you about these charges. They are responsible for getting their bill paid.

*Not all insurance companies will pay for services received; please contact your insurance company regarding reimbursement for services. If needed our Tax ID number is 391805963.

For more information or for help getting health insurance go to Health Clinic on the side bar and select Health Insurance.
Labs, Imaging, & Referrals

Student Health Service offers numerous in-house laboratory testing, many results patients will know within the day of their appointment. We work closely with a reference laboratory to offer more complex testing. Most in-house services are only $10/test. We do not have radiology services available onsite. Imaging orders (x-rays, ultrasounds, CT, MRI, etc.) can be completed through local hospitals and clinics in the area. These hospitals and clinics may be out of network for your student so it is important for your and your student to become aware of insurance coverage in the Eau Claire area. Please send your student with a complete copy of their insurance card.
Prescriptions

Student Health Service does not have a pharmacy onsite. We however have a small dispensary for common medications that can be prescribed directly to your student. Some medications include antibiotics, anti-depressants and contraceptives. The medications are typically $15/prescription. If requested, written prescriptions can be provided for medications not available at the clinic or medications that can be covered by your students' pharmacy insurance. If your student already has an ongoing prescription that is filled regularly, please have their prescription transferred to a pharmacy in Eau Claire. Several pharmacies are listed at the following link Pharmacies in Eau Claire

Please remind your student to bring a list of current medications and dosing schedule to their first appointment at SHS.