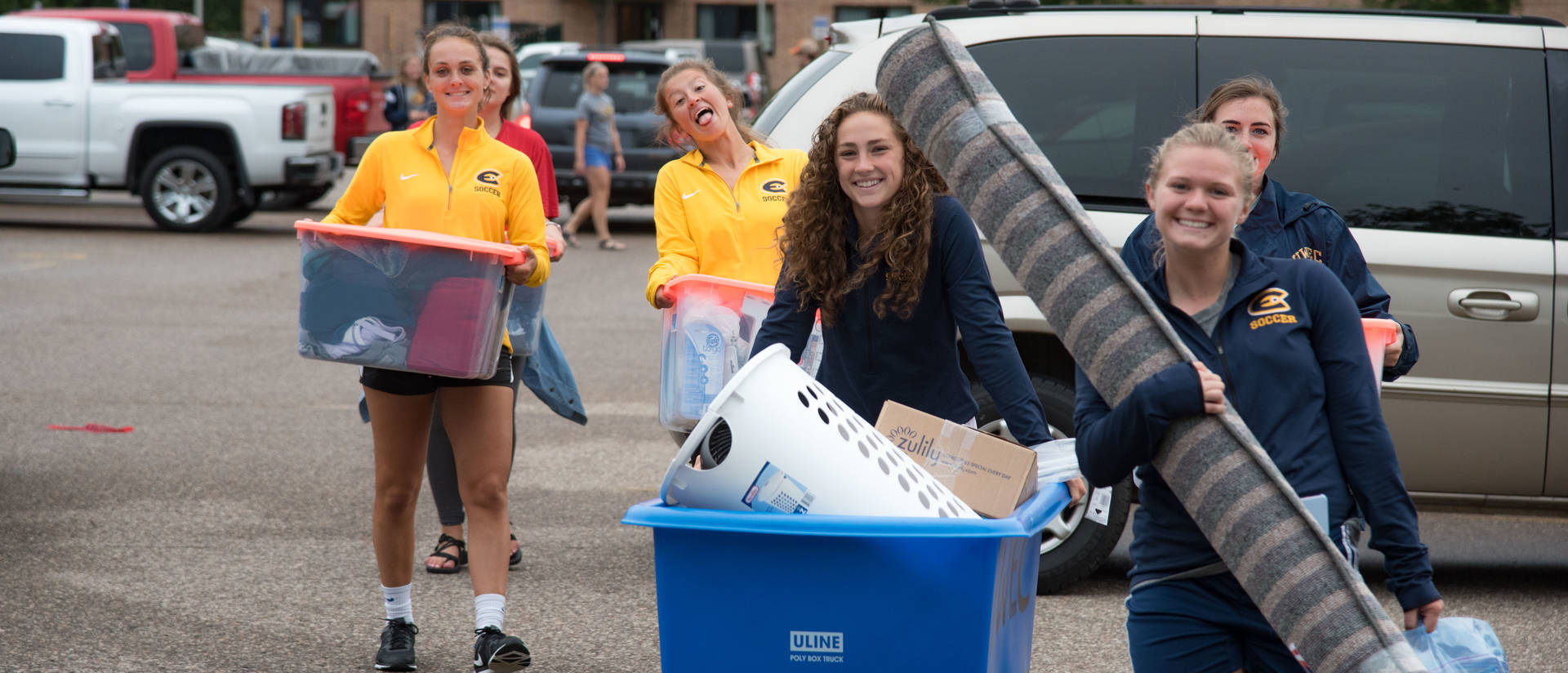 Welcome to the Blugold Community!
Student Health Service is here to take care of your health needs during your college career. We are located on upper campus in the Crest Wellness Center (just up the hill). SHS is an appointment-based clinic open during the daytime from Monday through Friday. For information on fees and more, explore the links below or give us a call - we are always happy to answer your questions.
Ready, Set... Stay Healthy!
As a new student at UW-Eau Claire, there are several essential steps you must take related to your health records.
Step 1. Log into mySHS and complete the following*:
Consent to Treatment
Health History
Notice of Privacy Practices
Immunizations
* These can be found under the Forms tabs within mySHS.
**It may take up to two weeks from registration to receive your UW-Eau Claire username and set up your password - both needed for mySHS.
Step 2. Obtain an official copy of your immunization record
Wisconsin residents can get an official immunization record from the Wisconsin Immunization Registry; Minnesota residents can go to the Minnesota Immunization Information Connection; students from other areas can look online to find the contact info for their state registry, or it is possible to request immunization records from your medical clinic or local health department.
Once you have received your official immunization record, scan and email it to shs@uwec.edu, or fax to 715-836-5979, or mail to Student Health Service, PO Box 4004, Eau Claire, WI 54702.
Finally, don't forget to enter your immunization data into the immunization form on mySHS.
Step 3. Review the information on Hepatitis B and Meningitis.
All Wisconsin colleges and universities are required by WI state statute to provide students with information about Meningococcal (meningitis) and Hepatitis B, and about the availability and effectiveness of vaccinations for these diseases.
Step 4. Review prior medical concerns with family and health care provider. Review current medications and consider obtaining refills before starting the academic year. Remember to have a list of any current medications plus dosing schedule to bring to your first appointment at SHS.
Step 5. We highly encourage you to become familiar with the SHS website!
Explore mySHS as this is your secure means of communication between you and the clinic.
Not only will information found here be very helpful when you are new to campus, knowing where to click, who to call and where to go before you feel sick makes getting better that much easier.
Check out CampusWell, a free monthly e-magazine covering a variety of college health issues including stress, sleep, nutrition, alcohol, sexual behaviors, colds, flu, and more.