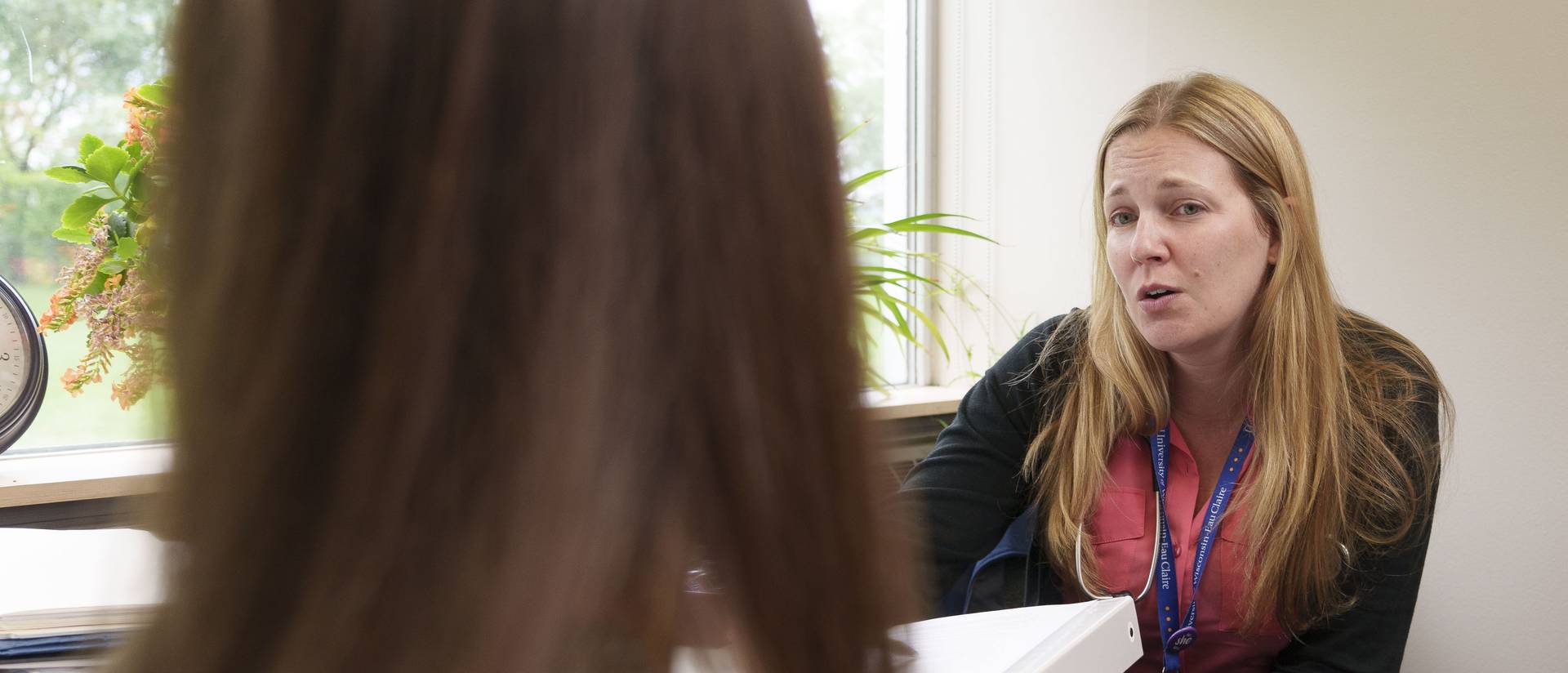 Welcome to campus and the Eau Claire area! At UW-Eau Claire Student Health Service we are here to take care of your health needs during your college career. We are located on upper campus (just up the hill) as part of the Crest Wellness Center. We offer appointments Monday through Friday. The majority of appointments are low or no cost to students.
In an effort to help prepare you for a successful transition to college, we would like to facilitate care of your ongoing/chronic health concerns. We can also help to coordinate specialty care in and around Eau Claire. Your success on campus and with academics are directly related to your health and wellness.
UW-Eau Claire Student Health Service requests you obtain and submit the following information pertaining to your health concerns.
Health summary letter that includes diagnosis, health history, and treatment(s) obtained from your primary provider or specialist; this includes expected follow-up appointments and goals of care
Current prescriptions including dose and frequency of use
List of specialist provider/clinic contact information including the name of the provider and clinic, and the address, phone, and email.
Copy of current insurance card
List of providers/clinics located in Eau Claire area that are "in-network" and would be covered by student's health insurance
Schedule a wellness visit with Student Health Service early in the semester to review chronic medical concern(s)
Several examples of ongoing/chronic health concerns include (but are not limited to): anxiety, depression, eating disorders, ADD/ADHD, diabetes, cancer, asthma, valvular heart disease, inflammatory bowel disease (Crohn's, ulcerative colitis, etc.).
If you have any questions regarding chronic medical concerns please contact us.