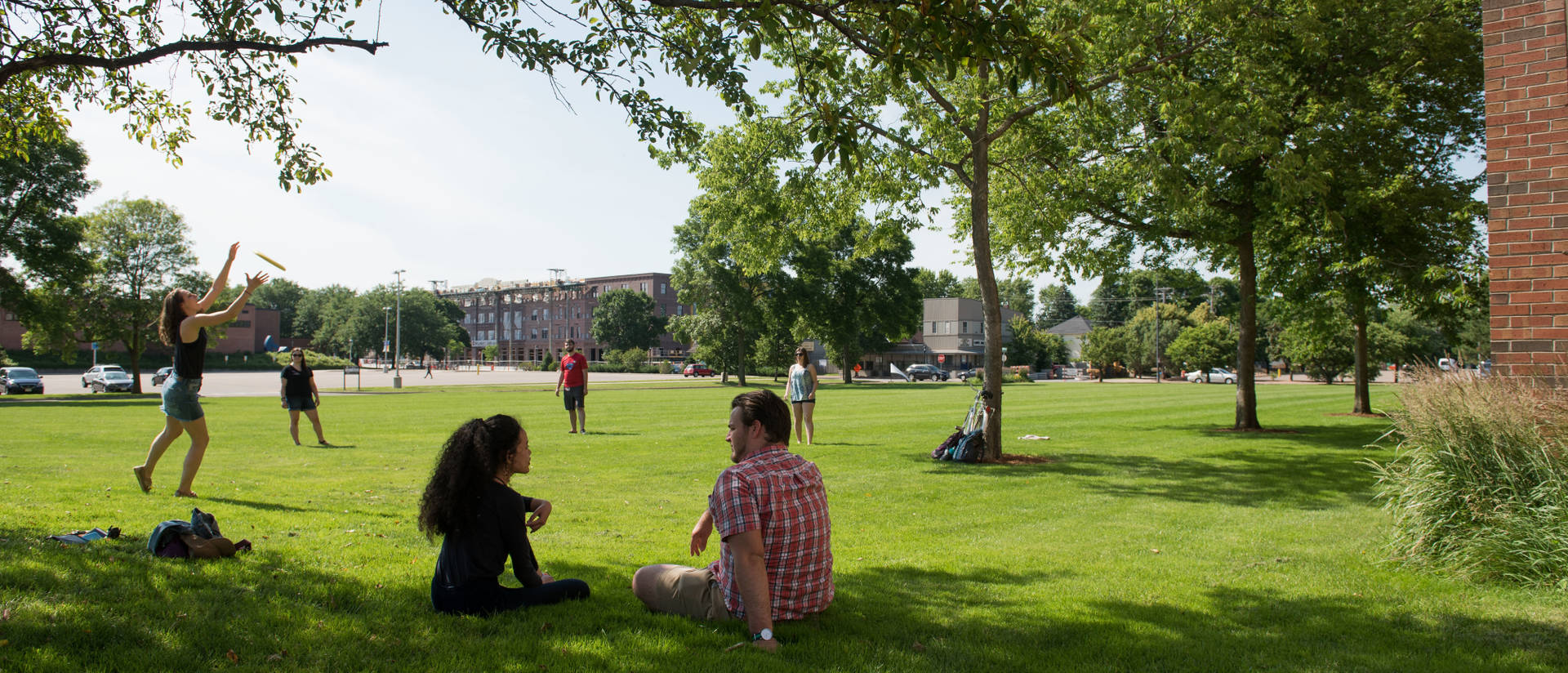 Essential resources and services
All across campus, faculty and staff are working to make your college experience safe, rewarding, fun and worthwhile. Student Health Service has compiled this list of resources to make it easier to find just what you need, right when you need it. Not finding what you're looking for? Call 715-836-5626.
In an emergency, dial 9-911 if calling from on campus.
Dean of Students

This provides student advocacy and offers counseling, advising, and assistance to students experiencing personal and academic problems. If you are unable to find a specific student resource, you can call the Dean of Students office.

Contact info:

715-836-5626
Schofield Hall 240
Campus Police

Contact info:

715-836-2222
119 Crest Wellness Center
Health + Wellness Services

Student Health Services foster a healthy campus community through:

High-quality health care
Inclusive and accessible service


Procedures/tests
Immunizations/injections
Supplies/meds
Contraceptive services and supplies
Special exams

Family planning only services

Contact info:

715-836-5360
Crest Wellness Center
Hours M, T, TH, F 7:45-4:30, W 10-4:30

---

Contact info:

715-836-5110 or 715-836-5112
Schofield 26

---

Counseling Services provide confidential short-term individual, group, and couples counseling and crisis appointments. Areas of counseling include pregnancy, eating disorders, gambling addiction, anger management, sexuality, self-injurious behavior, online pornography and other traumatic events.

Contact info:

715-836-5521
Old Library 2122
Hours M, T, TH, F 8-4:30, W 8-6:00

Pregnancy

If you are pregnant and unsure what to do or you just need to talk, please make an appointment at Counseling Services (715-836-5521) or Health Services (715-836-5360).

Crisis Services

Crisis Services provide same-day crisis walk-in service designed to assist students who have identified that they are in crisis or have an urgent need to be seen.

Contact info:

715-836-5521 to talk with a counselor 8-4:30 M, Tu, Th, F, W 8-6:00
Old Library 2122 walk-in appointments 8-4:30 M, Tu, Th, F, W 8-6:00

After Hours Resources

Northwest Connections Mental Health Crisis Line - 1-888-552-6642
National Suicide Prevention Lifeline - 1-800-273-TALK
Crisis Text Line - Text Hello to 741741

Emergency number

Dial 9-911 if calling from on-campus
Learning + Technology Help Desk

The LTS Help Desk is the front line of support regarding learning and technology services. Contact the Help Desk if you have questions about pop-ups, verifying legitimate emails, help with Word, Excel, PowerPoint, setting up your email on your phone, password assistance and logging in.

Contact info:

715-836-5711
1106 Old Library
Residence Halls

For questions on Housing and Residence Life, please contact Hall Director first with any questions.

Contact info:

715-836-3674
222 Crest Wellness Center
Academic Resources

This office provides tutoring, test prep, workshops and more.

Contact info:

715-836-2200
Students Success Center Centennial 2104

---

This center helps with job/internship search, career planning, mock interviewing and exploring majors.

Contact info:

715-836-3487
2100 Old Library

---

Contact info:

715-836-3000
Old Library 1108
Student Life

This provides aid to students who have self-identified as in need of supplemental food assistance.

Contact info:

715-836-836-5992
The pantry will be open the following hours during the academic year:

Tuesdays 3:00-5:00
Wednesdays 2:00-4:00
Thursdays 3:00-5:00

Schofield Hall 4

---

A $10.00 first-time fee is charged, with a $5.00 fee for each subsequent appointment concerning the same subject matter.
Appointments must be made in person at the Student Senate program assistants office (Davies 220B)

---

Oasis for Nontraditional Students

This is a place to gather, relax, study, and meet other nontraditional students on campus.

Location: 266 Davies Center

---

Contact info:

---

The Rest Nest

The Rest Nest is a place for students to relax and de-stress with fun activities and relaxing environment.

Contact info:

McIntyre Library 5th floor room 5011

---

Contact info:

715-836-3000
1108 Old Library

Veterans Center contact info:

715-836-5626
20 Schofield Hall
Equity, Diversity and Inclusion

Contact info:

---

This offers a variety of help for student concerns (particularly for students of color): illness, academic trouble, personal situations.

Contact info:

---

Contact info:

---

This space provides a network of support for the LGBTQIA+ campus community.

Contact info:

---

This serves as a safe space for women and is staffed by interns from the Gender and Sexuality Resource Center.

Location: 311C Hibbard

---
Bias, Discrimination and Violence

The BIRT team will help you learn how and when and where to report bias/hate incidents on campus.

Bias incident reporting process:

If the bias crime is in progress or just occurred and someone has been injured or is in danger: ALWAYS CALL 911 IMMEDIATELY.
During business hours, contact the Division of Student Affairs and Dean of Students Office, 715-836-5626, 8am to 4:30pm, Schofield 240.
After business hours, contact University Police at 715-839-4972.
At any time use the online incident reporting tool to file a bias incident report.

---

This is a sexual assault support service.

Contact info:

715-836-HELPS
2119 Old Library

---