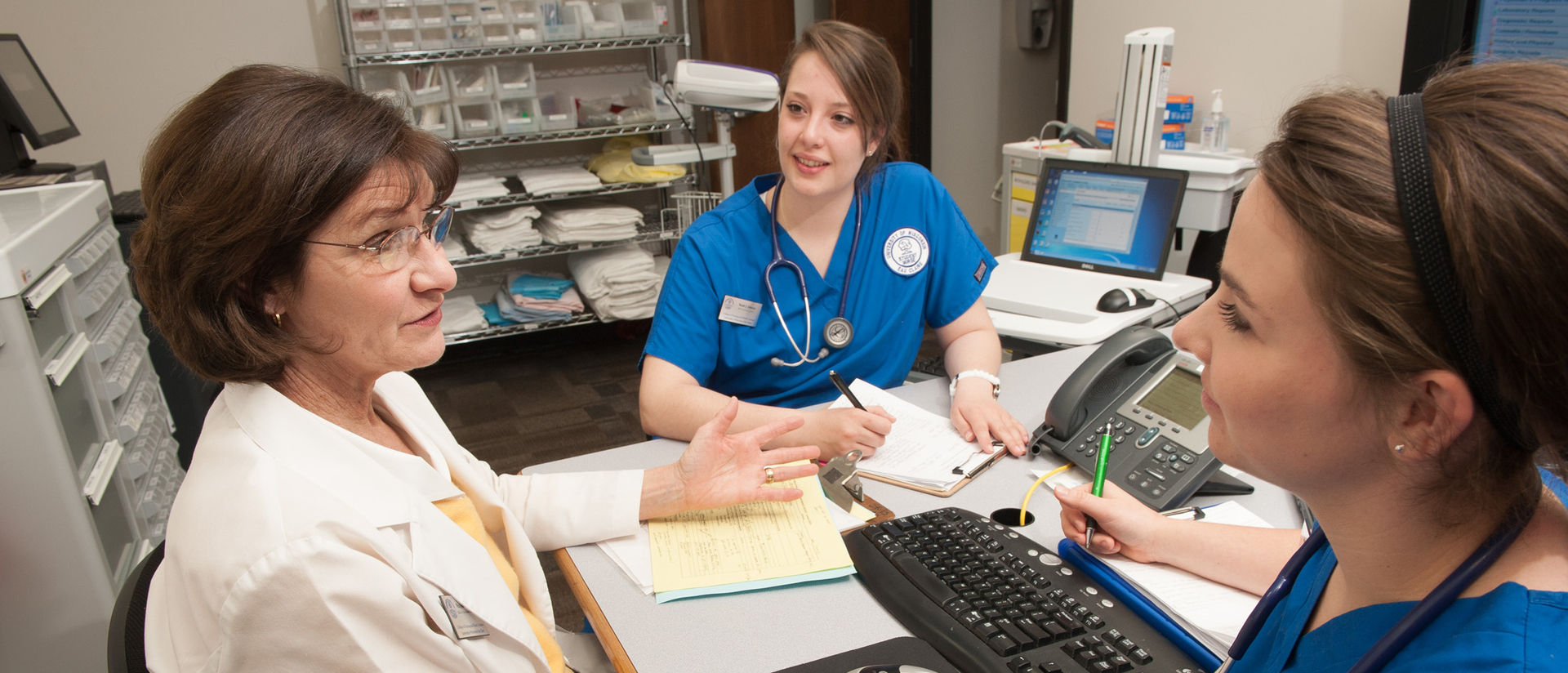 Seeking Students With a Passion for Health [AND] Wellness
UW-Eau Claire Student Health Service hires students as an integral part of the on-campus health team that operates from upper campus in the SHS clinic, and on lower campus out of the office of Health Promotion in Schofield Hall 26.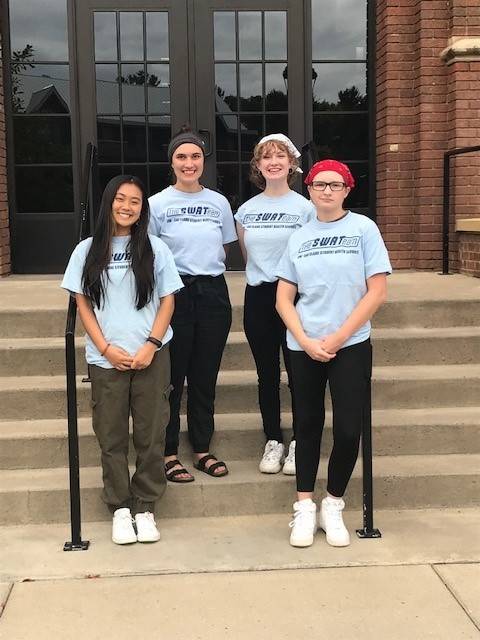 In the SHS clinic, student nursing assistants (SNA) work side-by-side with medical assistants, nurses and health providers.
In Health Promotion, students are hired as peer health educators (SWAT) to provide educational programming for students on topics including sexual health, balanced living, alcohol, healthy relationships, body positivity, relaxation, mental health and more.
Interested?
Expand the descriptions below to learn if either of these positions is a good fit for you and to see if you meet the qualifications. You will also find links to application materials and contact information included within the description of each job.
Student Nursing Assistant (SNA) position

Student Health Service is NOT CURRENTLY accepting SNA applications.

UW-Eau Claire's Student Health Service hires students to become an integral part of the clinic. Student Nursing Assistants (SNAs) work directly with medical assistants, nurses and providers (MD/PA/NP). Primary duties will be obtaining vital signs, reviewing allergies and medications, taking brief patient histories, plus other clinical duties.

Minimum Qualifications

Currently enrolled as a student at UWEC
Completed Certified Nursing Assistant (CNA) or EMT training program
Majoring in a health-related field

Abilities required

Able to maintain patient confidentiality and HIPAA Standards
Excellent verbal and written communication skills
Critical thinking
Computer efficiency

Expectations

Sensitivity and nonjudgmental towards diverse populations and beliefs including but not limited to: gender, race and health behaviors
Commit to at least 2 semesters of service
Work a minimum of one 4-hour shift per week


Shift hours: M-F 7:45 a.m. to 12:15 p.m. and 12:00 p.m. to 4:30 p.m.

Maintain a professional appearance — uniform will be scrubs

Applications

SNA applications will be accepting on a rolling basis until all shifts are filled.

SNA Internship Description 2022

Please contact Theresa Risler, LPN (rislertl@uwec.edu) with any questions.
Student Wellness Advocacy Team (SWAT) position

Minimum Qualifications

Be enrolled as a student at UW-Eau Claire
Complete application
Provide 3 professional references
Provide resume

Abilities Required

Excellent verbal and written communication skills
Ability to think critically and creatively
Good team and independent working skills
Able to interact easily with peers

Expectations

Commit to at least 2 semesters with SWAT
Attend a 1-hour weekly staff meeting and 2 hours a week working in the office
Unbiased attitude and actions towards diverse populations including beliefs, gender identity, sexual orientation, and race
Open to and respectful of new ideas and opinions
Represent the department in a professional manner
Nonjudgmental and respectful
Interest in making campus a healthy environment

To apply, fill out the SWAT application and return to Christy Prust, MPH, Health Educator via email or hand in at Health Promotion, Schofield 26.

Please call or email if you have any questions regarding the positions.

Christy Prust, MPH
prustce@uwec.edu
715-836-5110

Required forms