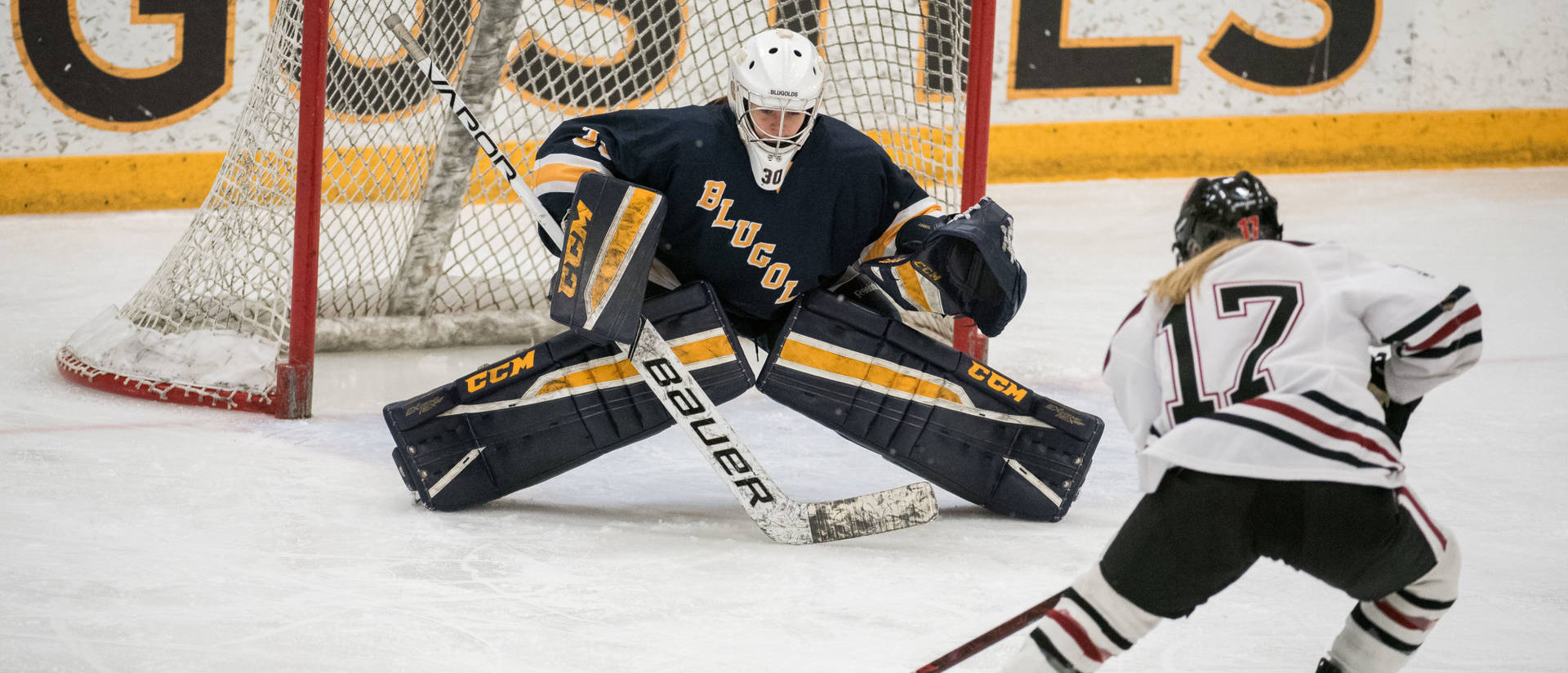 Hobbs Municipal Ice Center is located at 915 Menomonie Street in Eau Claire. It is the home of Blugold men's and women's hockey, as well as Eau Claire high school and youth hockey and figure skating.
University of Wisconsin-Eau Claire students and the University Foundation played a significant financial role in a $6 million public-private partnership that renovated the municipal facility in 2010. Hobbs Ice Center now comprises 93,000 square feet and includes three ice sheets, multiple locker rooms, meeting space and a mezzanine viewing area.
Hobbs Ice Center was built in 1974. It is named for the Hobbs family, best known for starting the Hobbs Foundation in 1965, which donated more than $5 million to local charities, youth groups and municipal projects over 30 years. Incorporated in 1906, W. H. Hobbs Supply Company was a wholesaler of plumbing, heating and industrial supplies and a pillar of the Eau Claire business community.