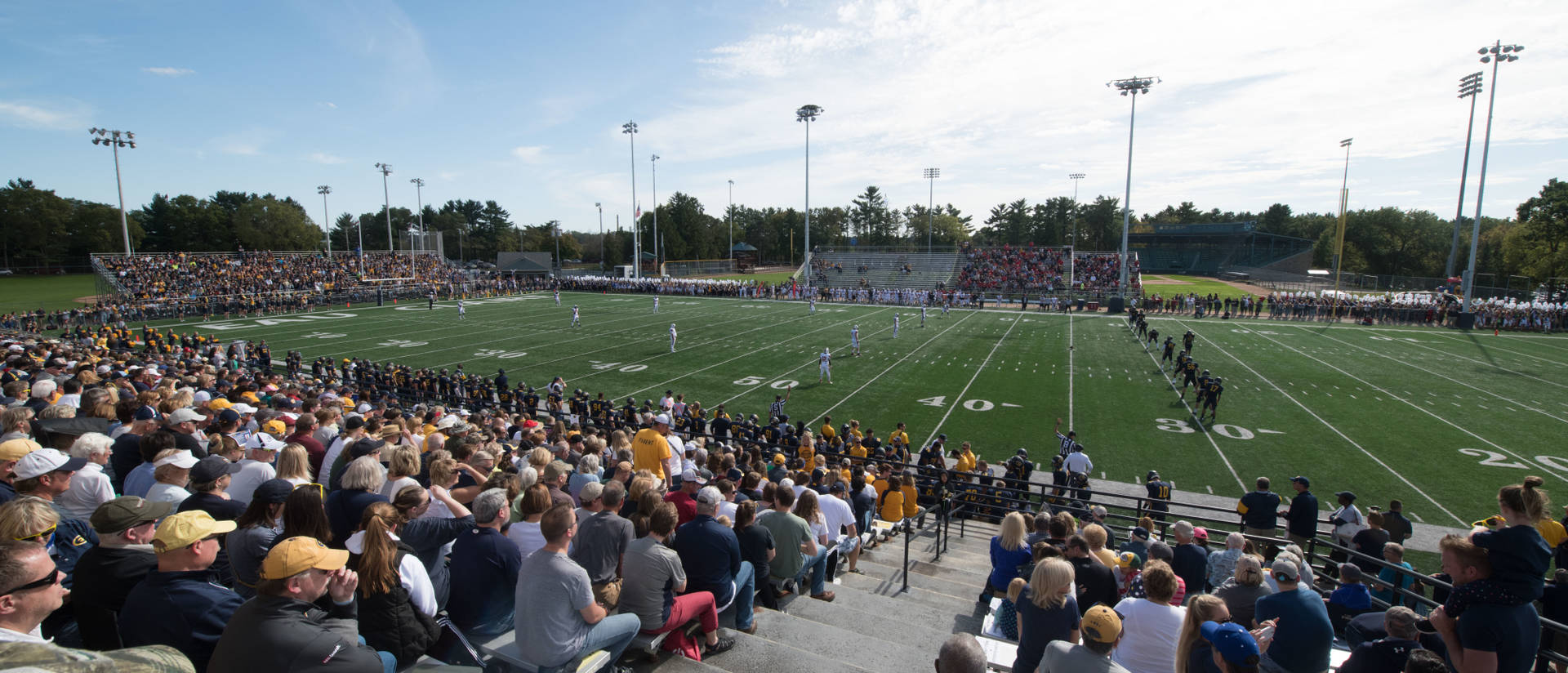 Carson Park is owned and operated by the City of Eau Claire. Its football stadium is home to the University of Wisconsin-Eau Claire Blugolds, as well as high school football teams and those playing in the Northern Elite Football League. The Blugold football team began play in the stadium in 1937.
University of Wisconsin-Eau Claire students played a major role in making improvements to the football stadium at Carson Park, as have many community partners through the University Foundation.
The land that became home to Carson Park, located on a peninsula surrounded by Half Moon Lake in Eau Claire, was donated in 1914 to the city by an heir to William Carson (1825–1898), a progressive Eau Claire lumberman and banker who was one of the earliest settlers of Wisconsin. The park opened in 1915. Construction of a sports complex began in 1935 as a Works Progress Administration project.