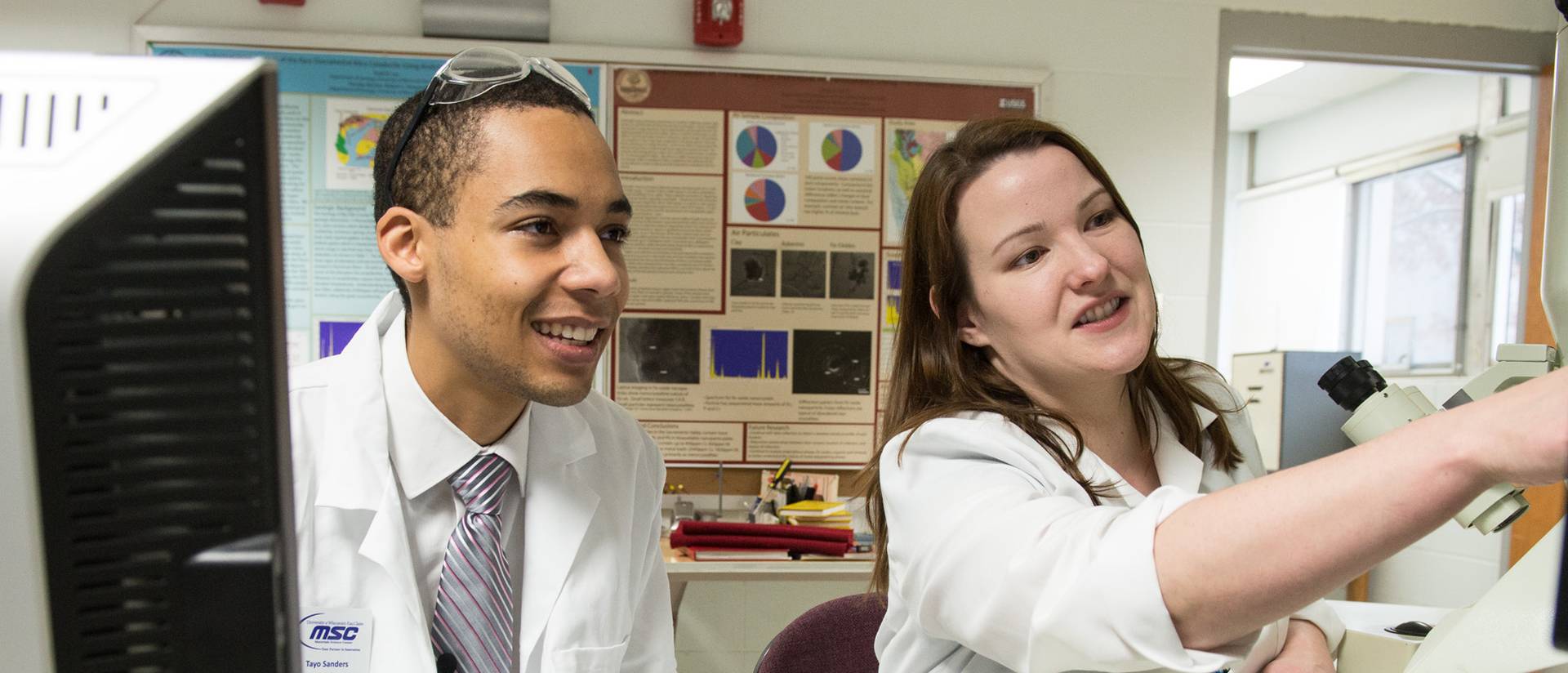 Most common questions about McNair
The Federal TRiO Ronald E. McNair Postbaccalaureate Achievement program is funded by the US Department of Education. It is a graduate school preparatory program whose objective is to assist college students from disadvantaged backgrounds to enter graduate schools. Please explore our website for more information about the McNair program and about the McNair program at UW-Eau Claire.
Who is eligible?

In order to be eligible for the McNair Scholar Program, a student must be either 150% below the poverty line and a first generation college student or a student from a racial group that is traditionally underrepresented in graduate studies and among doctoral recipients. Applicants must also be a U.S. citizen or permanent resident of the U.S. To find out if you are eligible, take our quiz. We still have our internal evaluation and approval process which is mainly based on the strength of mentor nomination, applicant's GPA and our assessment about the applicant's potential for graduate school.
How many years does the McNair Program take?

The full program is two years, consisting of four McNair seminars and an independent study course for summer research. McNair scholars who pursue the full two-year program earn a total of ten college credits. Interested seniors can participate in a one-year, compact version of the program, although in order to be eligible for the compact program, an applicant must already be doing advanced research and preparing to apply for graduate schools. Some McNair scholars also opt for a three-year version of the program if they want to stay an extra year to take more courses or if their first attempt at graduate school failed to produce desirable results, but we recommend the two-year program.
Does my major affect my eligibility for the program?

We welcome all majors from academic disciplines, as long as the intention is to go to graduate school with preference given to those who intend to pursue a PhD. Students interested in pursuing professional degrees such as law, medical, or business, should speak with McNair staff to determine if the McNair program is a good fit.
How do I find a mentor if I am interested in the program?

Each McNair scholar must have a dedicated mentor. If you do not have a mentor or were not nominated despite being eligible and interested, then please contact the McNair program. Provided we find you eligible to enter the program, we can work with you to find a suitable mentor.
Can I still apply if my GPA is not at or above a 2.75?

Low GPA is usually a deterrent to graduate school admission. However, there are ways to overcome this such as high GRE score, strong research, and other qualities that make a student unique and attractive as a graduate student. Please discuss with the McNair program if you have a low GPA but think you are otherwise eligible. We cannot guarantee acceptance into the program but will certainly be happy to discuss with you.
How will I pay for graduate school?

Many graduate students receive comprehensive funding packages. Apart from that assistance, the McNair staff will provide you with the necessary resources to become a competitive candidate for institutional and extramural funding opportunities. The McNair Scholars Program also offers a summer stipend for independent research under the supervision of a faculty mentor.
When should I start preparing to apply to graduate school?

At least one year in advance. We encourage all students in our program to begin preparing for the graduate school application process during their junior year. Typically, the graduate school application process is a cumbersome process that needs advanced level time and stress management. The process consists of several components as follows:

The Application
Application Fee
Curriculum Vitae
Academic Transcripts
Letters of Recommendation
Personal Statement
GRE Scores
On-Line Portfolio
Admissions Interview (if offered/required)
A Site Visit (if offered/required)
Audition (if offered/required)