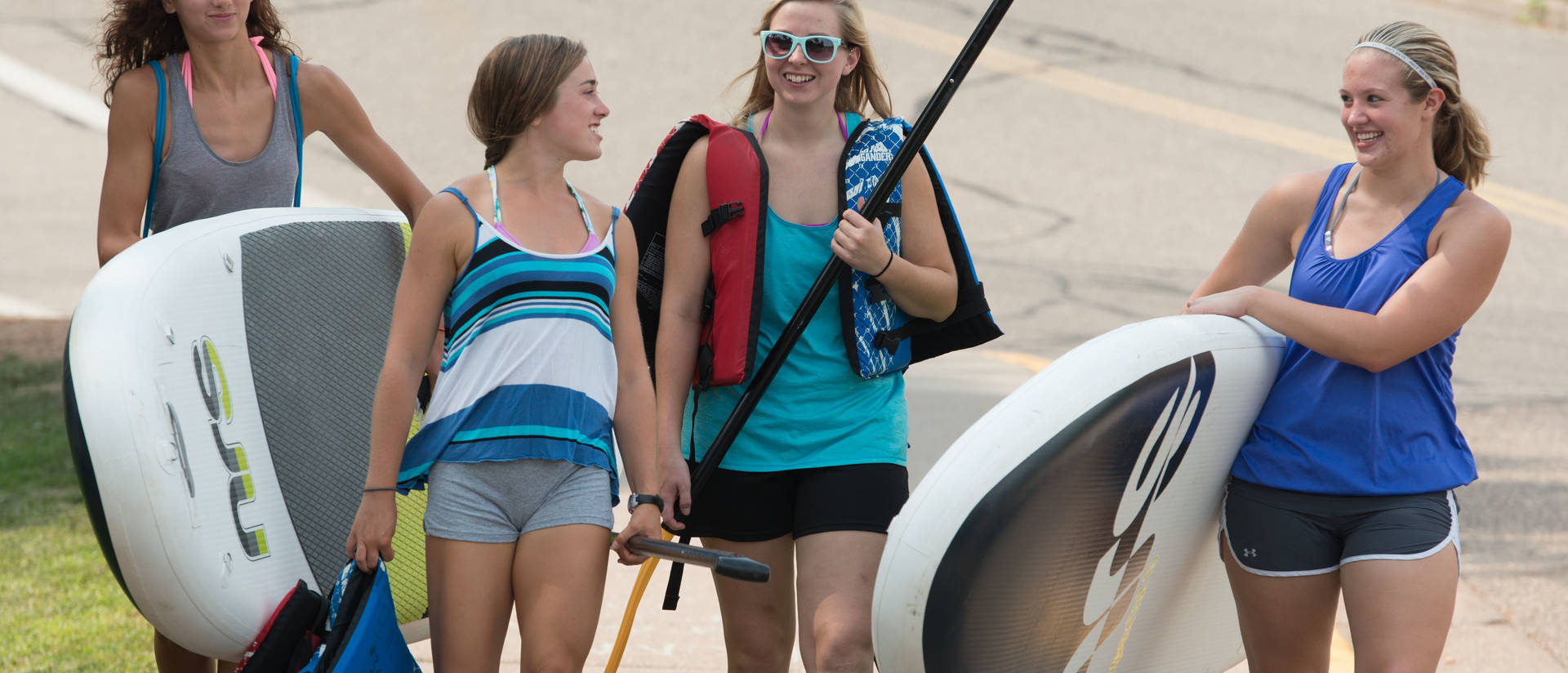 Learn how to stand up paddle board
This (3) hour course is designed to introduce and expose participants to sufficient skills and knowledge, so that they can enjoy the sport of Stand Up Paddle boarding in a calm, flat-water setting.
There will be (2) hours of instruction and guided paddling, along with one hour of free-time paddling, under the supervision of instructor.
All equipment is provided!
Program Policy
Minimum age to participate - 10 years Ages 10-11 years may share board with parent at no additional cost or participate with own board at regular price at the discretion of the instructor. Please contact the Environmental Adventure Center at (715) 836-5601, for more information. Ages 12-15 years may participate with own board with parent participating in class. Ages 16 and older require no parental supervision.