Vickkie Ruth Zietlow, MSN, RN, CCRN, CNE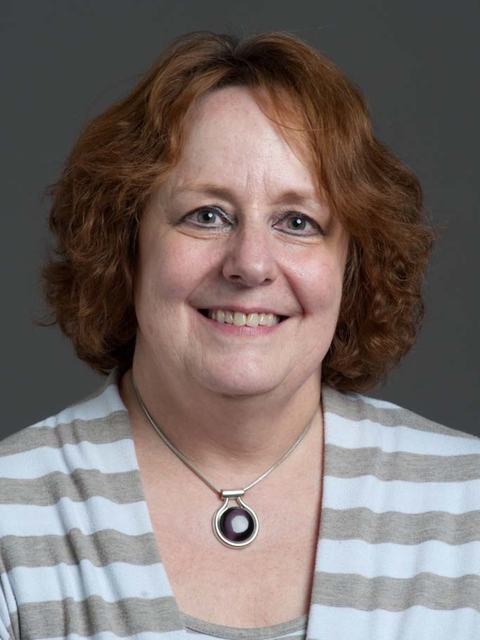 My path to a nursing career started out with me obtaining my EMT license in the state of Alabama. The small town where I was living did not have a first responder unit, so a group of dedicated individuals decided to take the EMT program. Once we were licensed and gained approval from the township, the unit became active. It was during my EMT clinical experiences, I knew that I wanted to become a nurse. I began my pre-nursing classes at night and was on call for the unit during the day.
I graduated with my Associate Degree in Nursing from Gadsden State Community College and began my career in a large teaching hospital in Birmingham, AL. This was an exciting time as the TPA trials were taking place and our hospital was one that participated in them.
I moved back to Wisconsin to be closer to my father who months earlier had received a heart transplant. I accepted a position as an emergency/operating department nurse in a small rural hospital. I would later accept a position as the nightshift hospital supervisor. Working in a small hospital I learned so much, about myself and professional career. It was during this time that I began teaching basic life support and advanced life support courses. I knew then that I wanted to become an educator, so I enrolled at UW-Oshkosh and obtained my BSN and a month later enrolled in the University of Phoenix Master's Degree in Nursing program.
While I was working on my master's I accepted a position as the Associate Dean of EMS for Mid-State Technical College. This position took me back to where I started my career. This position challenged me to step out of my comfort zone and take on new opportunities. But although I grew professionally, my love for clinical nursing was growing stronger within me. I eventually resigned and accepted a position at Aspirus Wausau Hospital in the medical surgical ICU. This move changed my life. I loved working with such an incredible team of nurses, physicians, social workers, and chaplains. The patients for whom I cared will forever be in my heart. This wonderful experience lead to another opportunity equally as wonderful. I was asked by the Chief Nursing Officer if I would be interested in being a part of partnership with UW-Eau Claire College of Nursing to bring 8 nursing students to Aspirus Wausau Hospital for their clinical rotations. I jumped at that opportunity. What an incredible opportunity to work with this group of future nurses through most of their nursing program. This incredible opportunity led to a full-time position with UW-Eau Claire College of Nursing and I am now the Clinical Learning Center Coordinator for the Marshfield site, and continue to facilitate clinical for a group of amazing future nurses.
There is no greater source of pride than having your own daughter complete the UW-Eau Claire College of Nursing program with honors, and have her daughter begin the program.
I am forever blessed for being a nurse!
---
Teaching Interests
Teaching clinical courses is extremely rewarding for me. Sharing my 33 years of clinical experience and expertise with students and watching them grow professionally, truly something that I love to do. I also share a passion for healthcare simulation. Providing students with a safe environment to learn clinical reasoning and critical thinking skills in a simulated environment is also very rewarding.
Responsibilities
My current responsibilities include:
Clinical Instructor for Junior 1 nursing students
Clinical Learning Center Manager - Marshfield Site
Member of the Facilities and Technology Committee
Research and Creative Activities
I use evidence-based practice to develop new learning opportunities for students, such as having them journal after each clinical experience. This assignment allows the student to gain a better understanding of the strengths and weaknesses, as well as to see their professional growth. I encourage students to continue to journal thought the nursing program.
Students also have participated in interprofessional simulation exercises. This experience allows the students to gain a better perspective of other professions and helps to develop strong interprofessional relationships.
Education
University of Phoenix Phoenix, AZ (2000-2002)
Master of Science in Nursing
University of Wisconsin-Oshkosh Oshkosh, WI (1998-2000)
Bachelor of Science in Nursing
Gadsden State Community College Gadsden, AL (1985-1987)
Associate Degree in Nursing
Certification
Ÿ Certified Academic Clinical Nurse Educator (2018-Present)
Ÿ Certified Critical Care Registered Nurse (2012-Present)
Ÿ Certified Emergency Nurse (1996-2006)
Ÿ Certified Emergency Medical Services Wisconsin Instructor-Coordinator (2001-2009)
Ÿ AHA Regional Faculty BLS/ACLS/PALS (2006-2010)
Ÿ AHA Training Center Faculty (2002-2009)
Ÿ Emergency Nursing Pediatric Course (1997-2001)
Ÿ National Registry Emergency Medical Technician (2001-2011)
Ÿ Trauma Nursing Core Course-Provider (2009-2013) (2017-2020)
Ÿ Wisconsin Weapons of Mass Destruction Instructor Course (2001)
Published Research
Ÿ Eastham, J. N., and Zietlow, V.R. 2004. Cheating Will It Kill EMS Online Education.
The Journal of Emergency Care, Rescue and Transportation.
Professional Memberships
American Nurses Association
Wisconsin Nurses Association
American Association of Critical-Care Nurses
Society for Simulation in Healthcare
Previous Professional Experience
University of Wisconsin-Eau Claire College of Nursing and Health Services
Clinical Instructor (2013 – Present)
Aspirus Wausau Hospital Wausau, WI
Medical-Surgical ICU & Emergency Department (2009 – Present)
Mid-State Technical College Wisconsin Rapids, WI (2000 – 2009) Service and Health Associate Dean
Riverside Medical Center Waupaca, WI (1988 – 2000) Nursing Supervisor/Staff Nurse ED/OR
St. Elizabeth's Hospital (1993-1994) ICU Staff Nurse
St. Joseph's Hospital Marshfield, WI (1988) ICU Staff Nurse
Carraway Methodist Hospital (1987-1988) ICU Staff Nurse