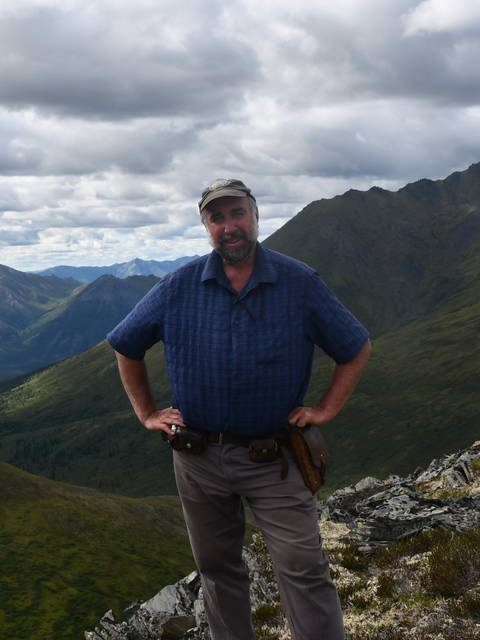 ---
Teaching Interests
Sedimentation and Stratigraphy
Earth History
Field Geology
Societal Issues in the Earth Sciences
Physical Geology
Research and Creative Activities
I specialize in sedimentology and stratigraphy, with a primary emphasis on sedimentation and tectonics and the use of radiogenic isotopes (U/Pb, (U-Th)/He, Nd and Sr) in basin analysis. My research focuses on sedimentology and stratigraphy, geochemistry, field geology, economic mineral deposits and petroleum geology. My research is heavily field-based, and I have extensive experience (32+ years) in stratigraphic, structural and economic geology field investigations in British Columbia, Washington, Idaho, Montana, New Mexico, Nevada, Wisconsin, Baja Mexico, Ethiopia, Honduras and Argentina.

The main focus of my current research is basin reconstruction and orogenic exhumation patterns in the south-central Andes Mountains of Argentina. My current research program involves a systematic integration of multidisciplinary analytical methods with complementary strengths (detrital zircon U/Pb geochronology, whole-rock neodymium analyses, and detrital thermochronology (apatite, K-feldspar, muscovite) designed to constrain source area heterogeneity, exhumation patterns and rates, sediment dispersal characteristics, and basin subsidence mechanisms. The primary objective is to establish a methodology that permits development of a detailed record of the spatial and temporal evolution of orogenic systems along continental margins, in order to constrain the dynamic linkage between orogenic exhumation and basin evolution. I am interested in a variety of projects involving geologic mapping and field relations, basin analysis, economic mineral deposits, resource evaluation, environmental contamination and associated issues.
Education
Ph.D., University of British Columbia, Vancouver, B.C.(geology)
M.S., Idaho State University (geology)
B.S., University of Wisconsin-Madison (geology)
Published Research
Click here for a complete listing of publications from J. Brian Mahoney.