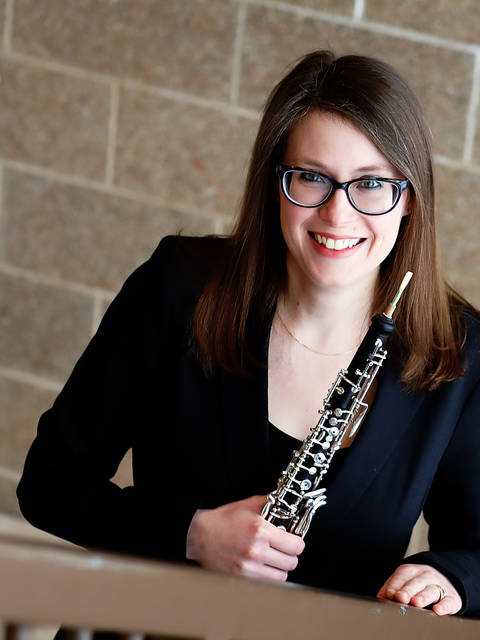 Alana Laufman is a lecturer at the University of Wisconsin-Eau Claire- Barron County. Her English horn playing has been praised as "impeccable" by Claude Gringas of LaPresse in Montreal, Quebec. She performs with the Chippewa Valley Symphony Orchestra, Eau Claire Chamber Orchestra, Duluth Superior Symphony Orchestra and has performed with groups such as Pronto Musica Orchestra, and the Erik Hove Large Jazz Ensemble. She has been a winner of the Irving Shain Woodwind-Piano Duo Competition in Madison, WI and was a recipient of the UW-Madison Music Clinic Scholarship. She currently teaches oboe and piano privately from her home in Rice Lake, plays organ and directs choir for her church, and lectures at UWECBC.
---
Responsibilities
-Intro to Piano, Musi 104
-Music Appreciation, Musi 110
-History of Rock and Pop, Musi 112
-Evolution of Jazz, Musi 114
-Musical Theatre, Musi 227
-Foundations for Academic Success, Gen 100
Research and Creative Activities
Ms. Laufman enjoys searching, performing, and writing about sacred classical works for oboe and English horn. Read about it at thesacredoboe.blogspot.com.
Education
Master of Music: Oboe Performance, McGill University, 2014
Bachelor of Music: Education, University of Wisconsin-Madison, 2010
Professional Memberships
Music Teachers National Association